Data and AI
Unlocking the power of data for our clients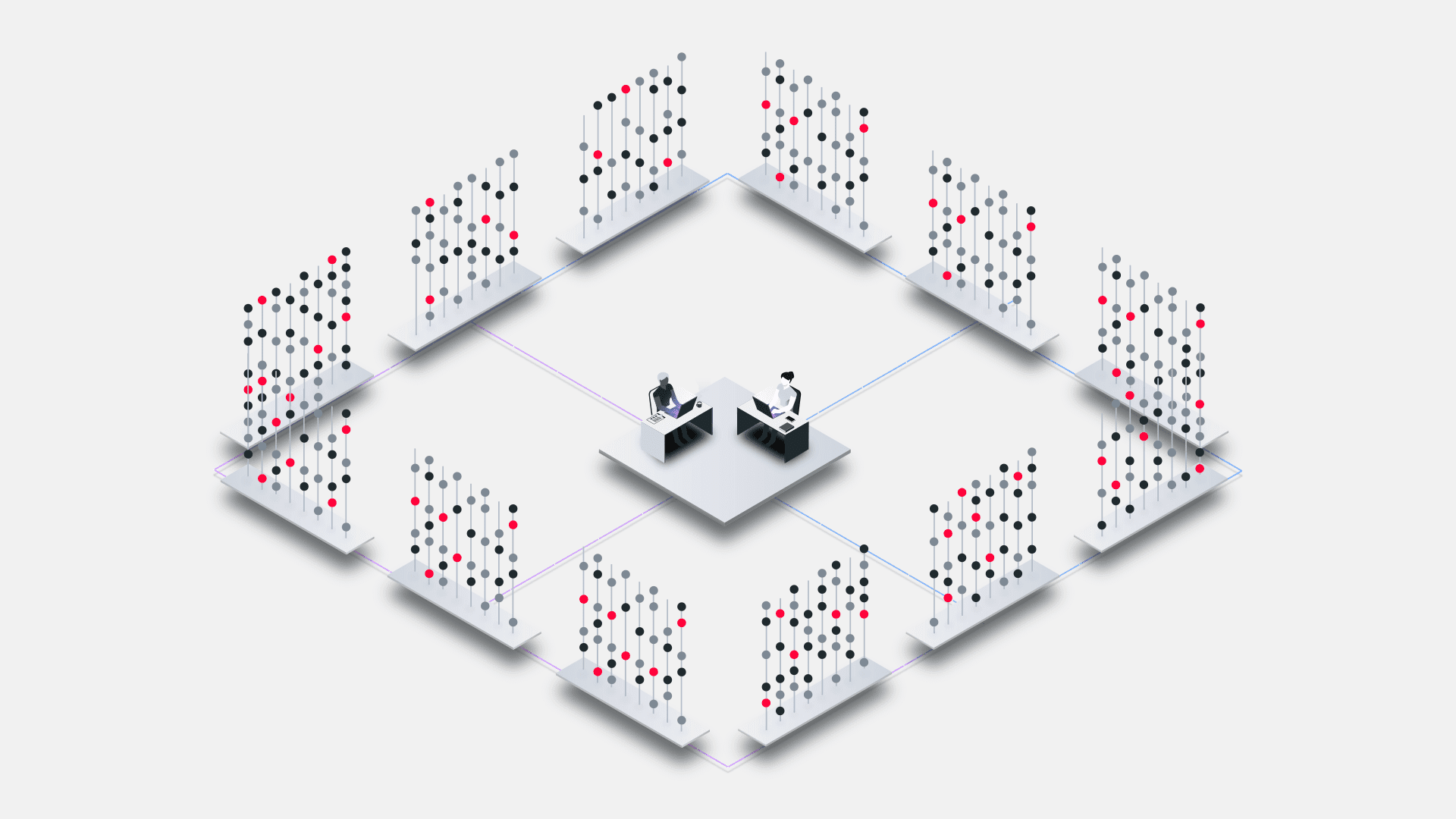 Throughout 2020, IBM helped organizations unlock the power of their data to drive measurable results at scale. Clients deployed our hybrid cloud software to modernize their IT landscapes, use data to predict and shape future outcomes, automate workflows, enhance customer service and secure their organizations against cyber threats.
AI for business requires mastery of automation, natural language processing and trust. New Watson Natural Language Understanding capabilities from Project Debater will help businesses analyze linguistic nuances, while new AI FactSheets for Watson Studio in Cloud Pak for Data will increase the transparency and explainability of AI models. Trust is critical to AI adoption. We help our clients understand how AI models make decisions, provide transparency into how AI technology is built, and govern and champion the responsible use of AI.
Additionally, the introduction of Watson AIOps and the acquisitions of WDG Automation and Instana expanded our AI-powered automation capabilities. Partnerships with Box, Cloudera, MongoDB and ServiceNow grew our AI ecosystem.
We have more than 40,000 Watson client engagements across 20 industries, where market leaders are using IBM Watson to work smarter. EY is using IBM Watson Discovery to transform M&A due diligence with a custom natural language processing model that delivers insights into competitive deal processes. Deutsche Lufthansa AG is using IBM Watson Studio, IBM Watson Machine Learning and IBM Cloud Pak for Data to achieve operational excellence and enhance customer and employee experiences. And with our business partner EquBot, we helped HSBC develop the AI-powered US equity index AiPEX, a first-of-its-kind tool that analyzes vast amounts of publicly available data—from company announcements to satellite images of store parking lots—to identify potential growth stocks.
"We want to help clients transform their businesses—leveraging our hybrid cloud and AI software to modernize their applications, improve customer service and dramatically cut costs. We'll continue working across our ecosystem to increase adoption of our platform, and help our clients find innovative ways to fuel their digital transformations."
Senior Vice President,
IBM Cloud and Data Platform
Navigating the pandemic with Watson Assistant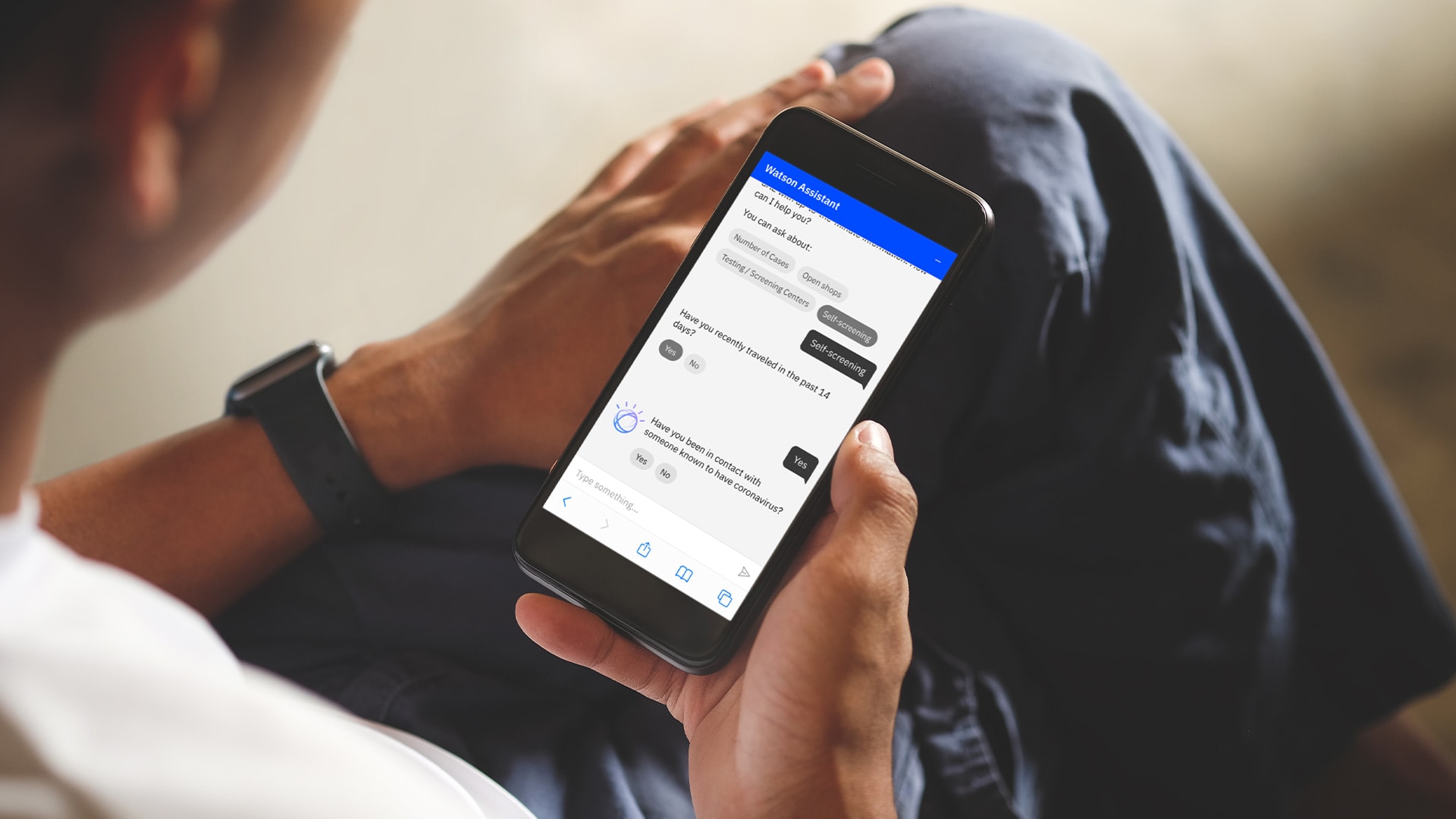 IBM provided Watson Assistant free of charge to answer COVID-related questions.
Organizations turned to Watson Assistant, IBM's AI-powered virtual agent for business, to field COVID-related questions from customers, employees and the general public. Use of Watson Assistant surged 64 percent between February and November 2020.
Burger King Brazil customized Watson Assistant to connect 16,000 employees across 800 restaurants to information on HR with speed, reliability and security. Using Watson Assistant and Watson Discovery, GlaxoSmithKline launched 16 virtual assistants that answered 83,000 questions in a single three-month span. GM Financial used Watson Assistant to manage 50 to 60 percent of live chat requests when the pandemic hit.
IBM trained Watson Assistant to answer COVID-related questions, and offered it free of charge to hospitals, governments and other organizations for 90 days. The Royal Marsden, a leading London-based cancer center, used its virtual agent to give employees consistent information about the virus and related workplace guidance. The Government of Colombia created a virtual agent that facilitated over 11,000 queries per month on travel guidance and virus prevention. And ahead of the November elections, the Idaho Secretary of State used Watson Assistant to answer logistical questions from its 900,000-plus voters.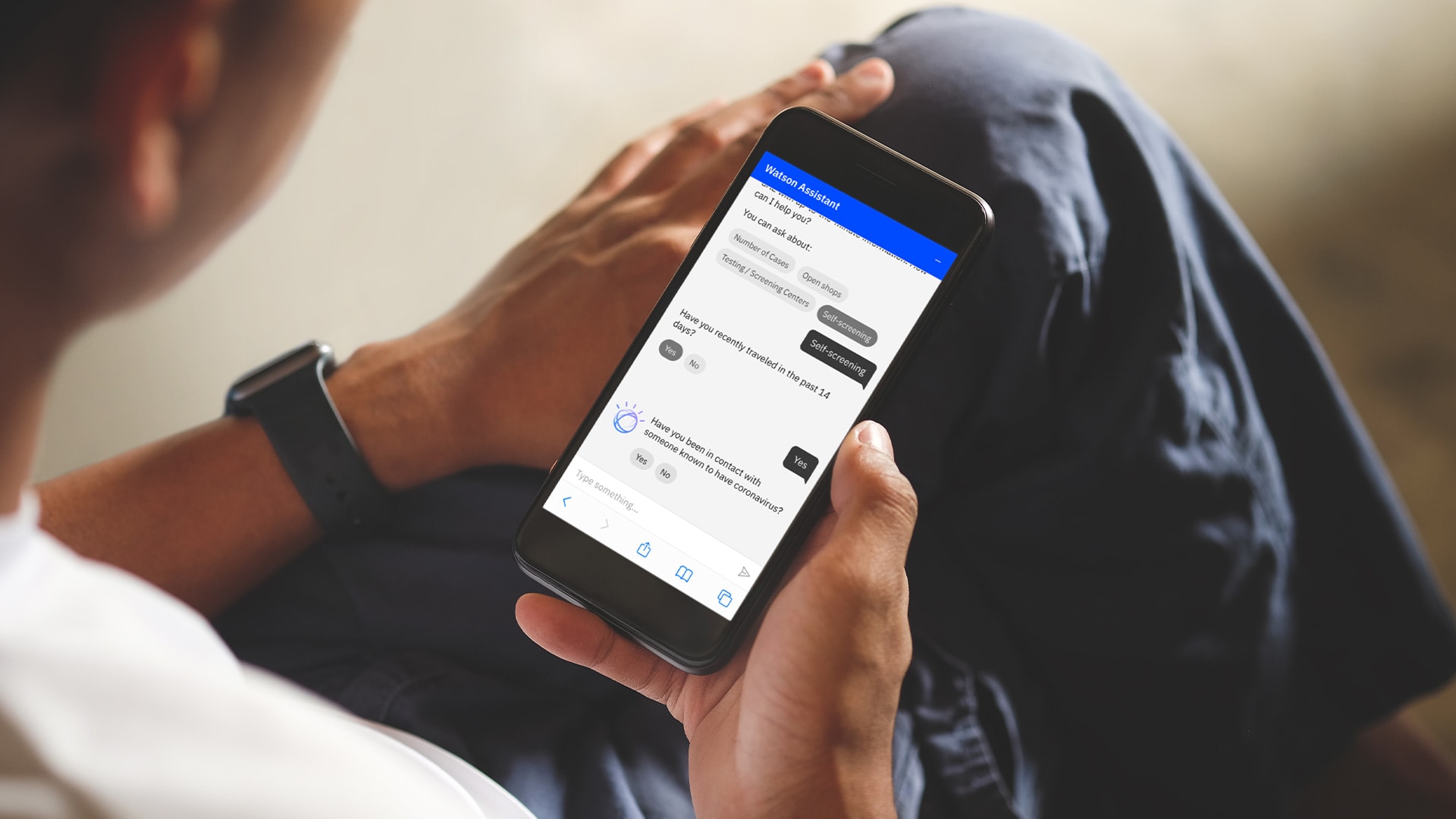 IBM provided Watson Assistant free of charge to answer COVID-related questions.