ExxonMobil:
Quantum understanding
To address energy challenges, we must push the boundaries of science and technology. IBM Q could help ExxonMobil do just that.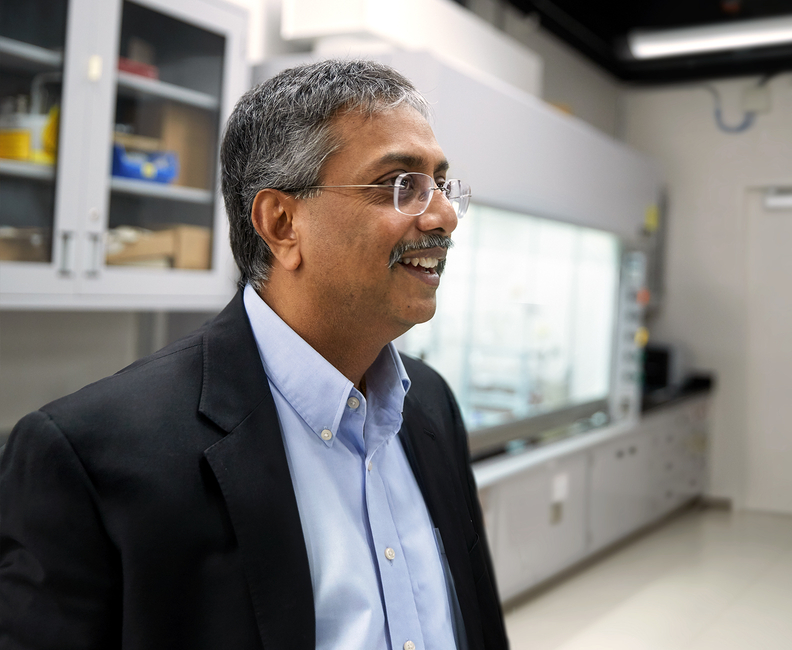 ExxonMobil:
Quantum understanding
To address energy challenges, we must push the boundaries of science and technology. IBM Q could help ExxonMobil do just that.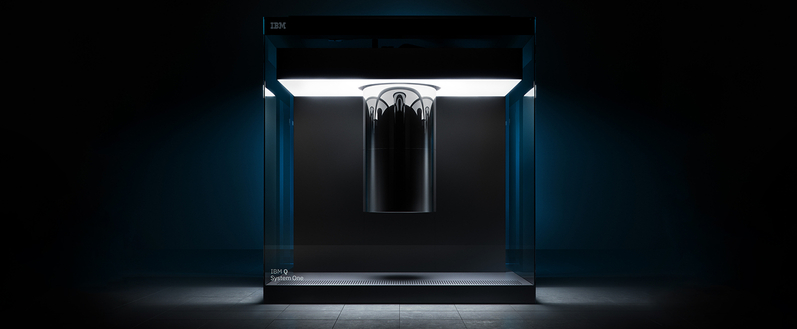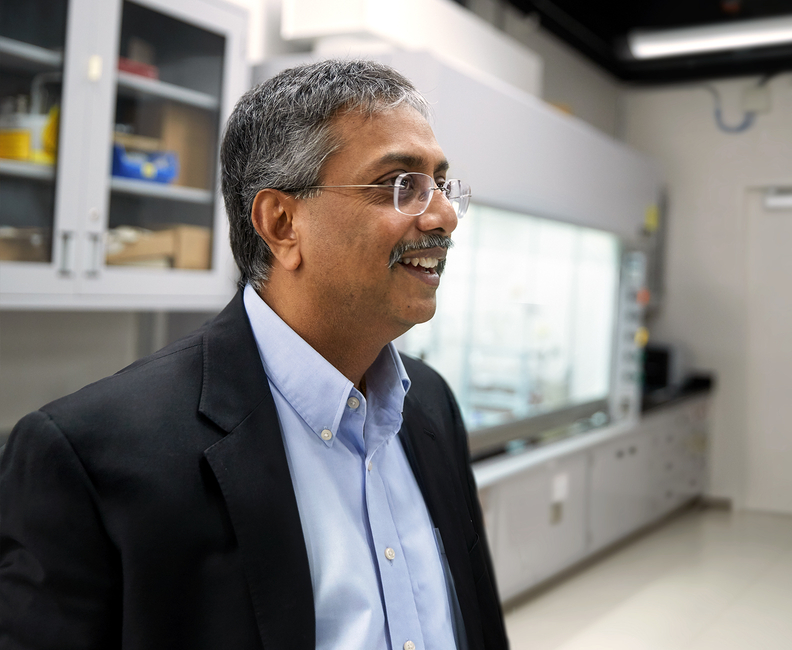 Ask Vijay Swarup what it takes to be a researcher and he'll quickly rattle off four requirements: curiosity, optimism, patience and dissatisfaction. The dissatisfaction part just means he believes things can be better. But what, exactly, can be better? Nothing less than our understanding of the world.
As the vice president for Research and Development at ExxonMobil, Vijay's quite precise about the trouble with our current understanding. "There are still big problems we can't solve, and some problems are so challenging, all we can do is approximate," he says. And this is not good enough, given the new tools on the horizon for better understanding our world.
Researchers define problems as well as ways to solve them
Whether he's in a business suit or the lab coat he wears at ExxonMobil's expansive New Jersey research facility, Vijay clearly enjoys trying to solve what he calls today's pressing dual challenge: 1) ensuring that people have access to scalable, affordable energy and 2) doing so in the context of climate change and the need for sustainable solutions.
This is where IBM Q comes into the picture. Quantum computers have long been considered theoretical. But today, they're becoming a reality, with huge potential for energy companies like ExxonMobil. That said, using a quantum computer also calls for significant change in how researchers think about approaching their work. "Computation has always been an integral part of the research we've done here, but quantum's radically different," Vijay explains. "Now, we must first figure out which problems are most suited to a quantum approach and only then can we answer a more interesting question: How can you program a quantum computer to solve energy problems?"
The collaboration with IBM is also radically different but, to Vijay, it's exciting and innovative. His team is working with IBM to simultaneously define a problem and create the algorithms that will guide a quantum computer to solve it, building the foundation for ExxonMobil to adopt quantum solutions to business problems. "We're putting together a multidisciplinary team of folks who understand that this is going to be frustrating, this is going to be disappointing and this is going to be challenging," he said. "But you know what? There is a huge upside here if we can figure this out."
---
ExxonMobil's dual challenge:
Provide access to scalable, affordable energy
Reduce the risks of climate change
The next frontier will turn unknowns into opportunities
ExxonMobil joins a group of global corporations partnering with IBM to work side-by-side on IBM's fully functional, advanced quantum computers. As Vijay says, quantum's a priority that requires pairing the "best minds with the best minds." So ExxonMobil has a team that will meet regularly with IBM's quantum researchers.
Barclays has its own team working on quantum, as do Samsung and Daimler. Working as part of the IBM Q Network alongside global universities and national research labs, these are a few of the corporations that see the potential of a massive shift in how computers can help solve some of the most enduring challenges—issues that, once solved, could transform entire industries.
"IBM Q System One is the world's first integrated universal quantum computing system designed for scientific and commercial use," says Dario Gil, director, IBM Research. "We are at the beginning of an exciting journey. Our research, systems and business teams—along with our IBM Q Network partners—have a bold vision. They are thinking big. These are the true pioneers."
Nature understood and predicted—instead of nature merely estimated
When IBM unveiled its quantum machines, companies like ExxonMobil saw great promise. But when you talk to Vijay about promise, his thoughts turn to the great needs that are facing the world. "Our global population is increasing from 7 billion to 9 billion and, all across the world, a growing middle class requires more resources and, especially, more energy."
Quantum might be well suited to solve super-complex problems, such as advanced models which could lead to better approaches to carbon capture and lower emissions sources of energy that are affordable, sustainable and scalable. But what excites Vijay most is the fact that quantum's strength in optimization and modeling could lead to a fresh ability to predict and anticipate how nature operates—which could further lead to an understanding of what's actually happening, as opposed to an approximation of what might be happening.
"Today we just don't have the tools to really be able to do that level of computing," Vijay says. Ever the optimist, however, he adds that "with a little curiosity, patience and not settling for the status quo, I know we can get there."
SEC Edgar version that includes the following exhibits: financial section of the IBM Annual Report 2018; Powers of Attorney; Resolution of the IBM Board of Directors authorizing execution of this report by Powers of Attorney; Amendment No. 1 to the Amended and Restated Deferred Compensation and Equity Award Plan; Amendment No. 8 to the IBM Excess 401(k) Plus Plan; and Form of Noncompetition Agreement.