What is integration and governance?
Integration and governance provides you with complete information management and governance solutions for analytical insights to create business value through data while helping you ensure compliance lowering cost and risk. It empowers all your information stakeholders with the ability to discover, understand, integrate, analyze, govern, and self-serve structured and unstructured data, on cloud, on premises, and hybrid – at any scale.
IBM's integration and governance solutions can help you:
Make sense of your data - Find and discover all of your data to match and transform it from any source thereby breaking down data siloes
Make data available - Make both structured and unstructured data available to everyone in your organization through clear, easy, consumable and actionable library-like experience, and drive a self-service data driven culture
Make data make money - Capitalize on your own data and derive value by unlocking insights from data
Make data compliant - Keep yourself abreast and stay proactive with the ever-changing shifts in the regulatory environment and its compliance requirements leveraging unified policies and execution.
In the spotlight
GDPR (General Data Protection Regulation)
Only the organizations that deliver true transparency to their customers will build strong trust in the brand. Start the GDPR transition with an emphasis on your customer – to drive process, policy, technology and people decisions.
Browse featured integration and governance products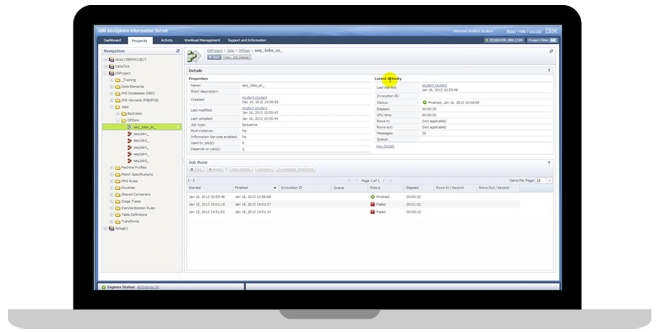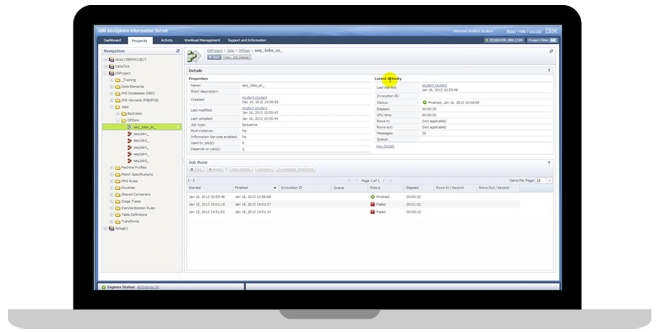 InfoSphere Information Server

Data Integration
Highly scalable and flexible data integration platform with massive parallel processing capabilities.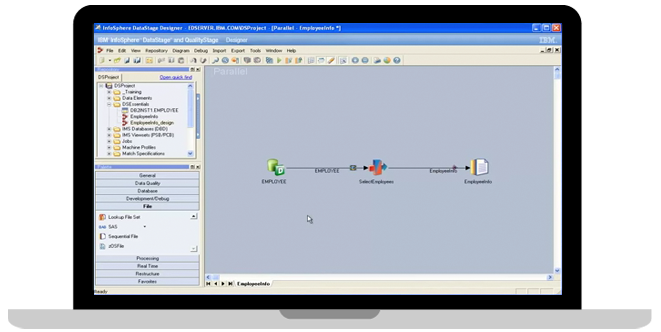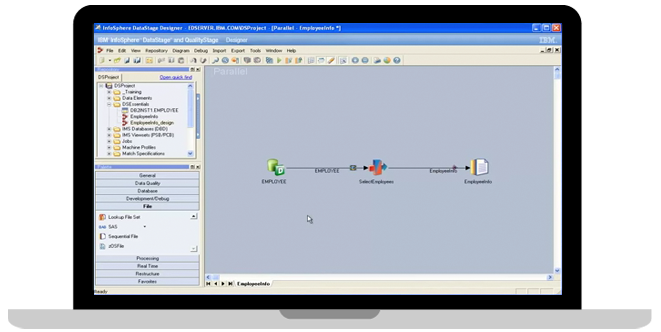 IBM Datastage

Data Integration
Integrate all types of data on distributed and mainframe platforms.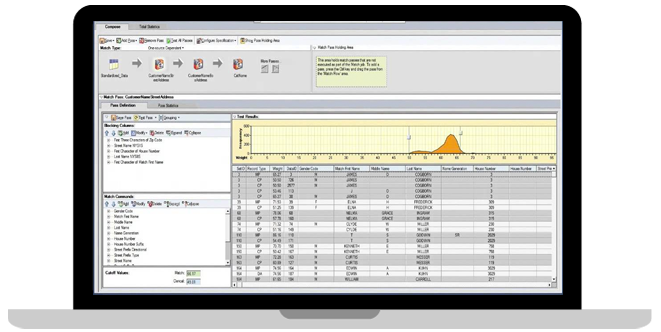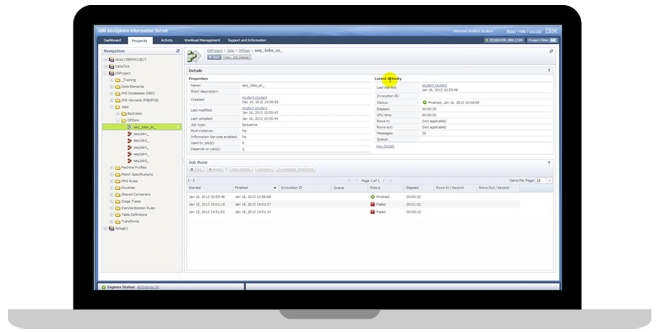 IBM InfoSphere Master Data Management

Master Data Management
Gain a trusted view of data with the flexibility of new cloud deployment models for speed, scalability, and cost-effectiveness.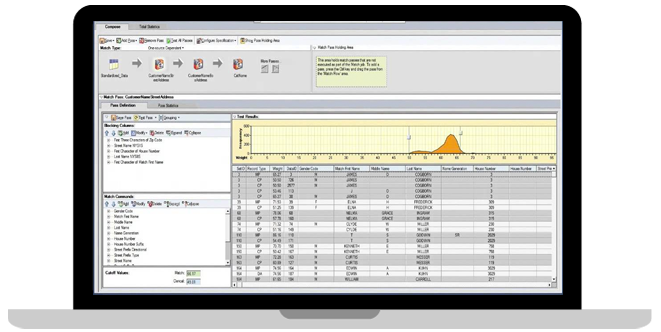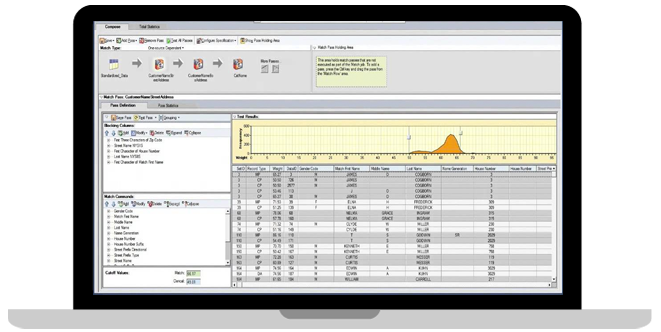 InfoSphere Information Server for Data Quality

Data Quality
Cleanse data and monitor data quality on an ongoing basis, helping to turn data into trusted information.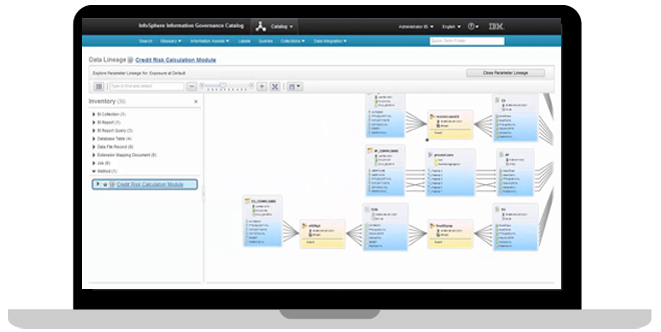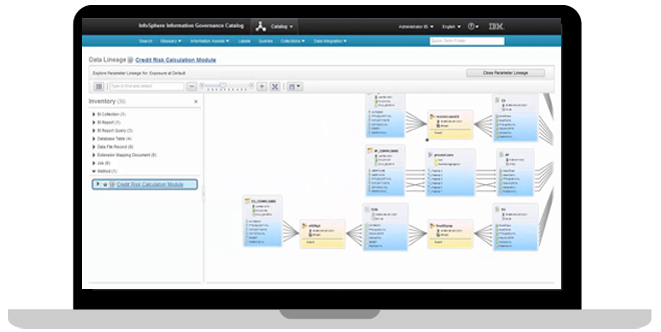 InfoSphere Information Governance Catalog

Data Governance
Use a standardized approach for discovering your IT assets and defining a common business language.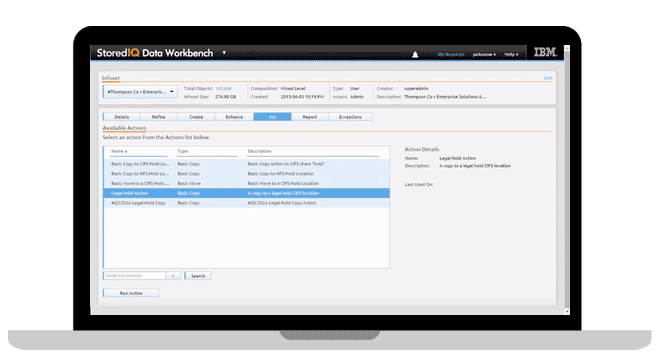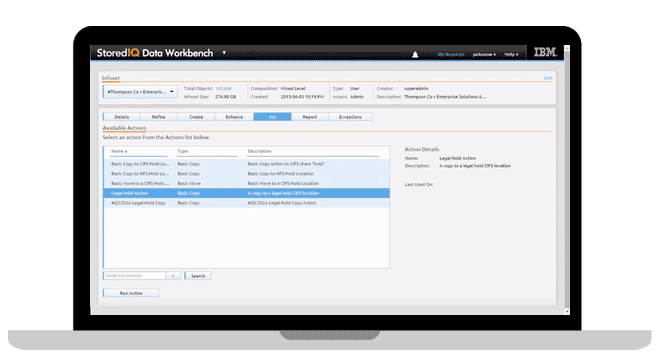 IBM StoredIQ Suite

Information Lifecycle Management
Address problems that challenge records management, electronic discovery, compliance, storage optimization and data migration initiatives.
Information Lifecycle Governance
Empower teams across your enterprise-including legal, compliance, records and security-to find and manage critical data where it resides, whether on-premises or in the cloud.
Entity Analytics
Provides embedded analytics to identify and resolve non-obvious relationships to reduce fraud and improve decision making.
Integration and governance resources
Gartner Magic Quadrant for Data Integration Tools
See how IBM has been positionsed as a leader in the Gartner Magic Quadrant for Data Integration for over a decade.
Press the Start Button on Information Governance
Learn how IBM StoredIQ solutions are an important first step toward getting data under control, lowering storage costs and mitigating risk.
Gartner Magic Quadrant for Data Quality
See how IBM has been positionsed as a leader in the Gartner Magic Quadrant for Data Quality.
JB Hunt
A large transportation company in the US reduces the amount of unnecessarily stored data by 94.2 percent, cuts costs and risk, increases auditability and eases compliance when it integrates a new data retention and management processes using IBM Information Management and IBM StoredIQ software solutions.
1-800 Flowers.com
1-800-Flowers.com, an online retailer builds a master data management (MDM) system using IBM that helps them to deliver a more seamless customer experience across multiple brands and channels thereby improves the quality of customer data and enables deeper insight.
CZ
To protect its clients and its reputation, insurer CZ needed its systems to comply with privacy regulations such as the GDPR. IBM Infosphere Optim Test Data Management helps CZ in ensuring data privacy and facilitates compliance with GDPR regulations..