What it can do for your business
Design thinking is only as valuable as a culture that enables it. This learning platform teaches individuals and teams how to apply it to everyday problems and equips them to make human-centered practices the standard.
The courses on this platform give an introduction to Enterprise Design Thinking, guide teams through a project or initiative, and teach learners how to apply design thinking to AI. The platform also holds the Enterprise Design Thinking Toolkit, which is filled with activities people can use to meet common work goals—like generating new ideas, gathering data, and aligning a team.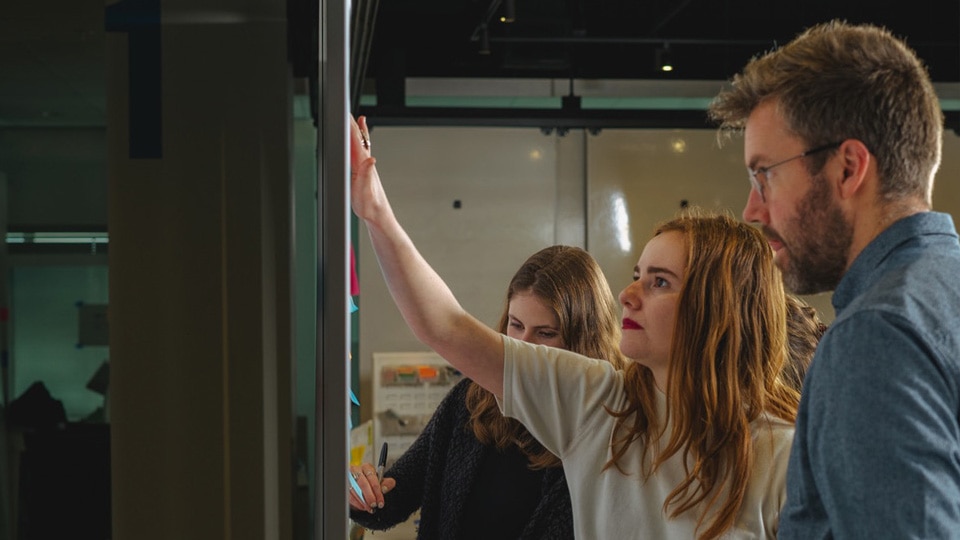 Spread design thinking quickly
To make design thinking stick, teams and organizations need easy access to information that's instinctively relevant to their current priorities.
Build culture with a shared language
With employees around the world, one source of truth for design thinking terms makes adoption easier and more efficient.
Uncover customer needs
The catalyst for innovation and increased market share is people who know how to solve old problems in new ways. That starts with a deep understanding of how people think and what they need.
Security and privacy in the cloud
IBM enables companies to scale and adapt quickly to changing business needs without compromising security, privacy or risk levels when using IBM cloud offerings.

Learn more about IBM Cloud security
Which option is right for you?
Free

---

Great for learners who want to try our platform and start learning Enterprise Design Thinking.

Full access

---

Great for learners who want to further integrate Enterprise Design Thinking into their work.