Powerful Insights
Take your understanding of unstructured data to a whole new level with a full suite of advanced text analytics features to extract entities, relationships, keywords, semantic roles and more.
Broad Language Coverage
Interpret text in thirteen different languages, with more on its way.
Domain Customization
Apply the knowledge of unique entities and relations in your industry or organization to your data.
Start Building with Natural Language Understanding
Get started with Watson
Access Watson services on the IBM Cloud.
Developer tools
Everything you need to start building with Watson.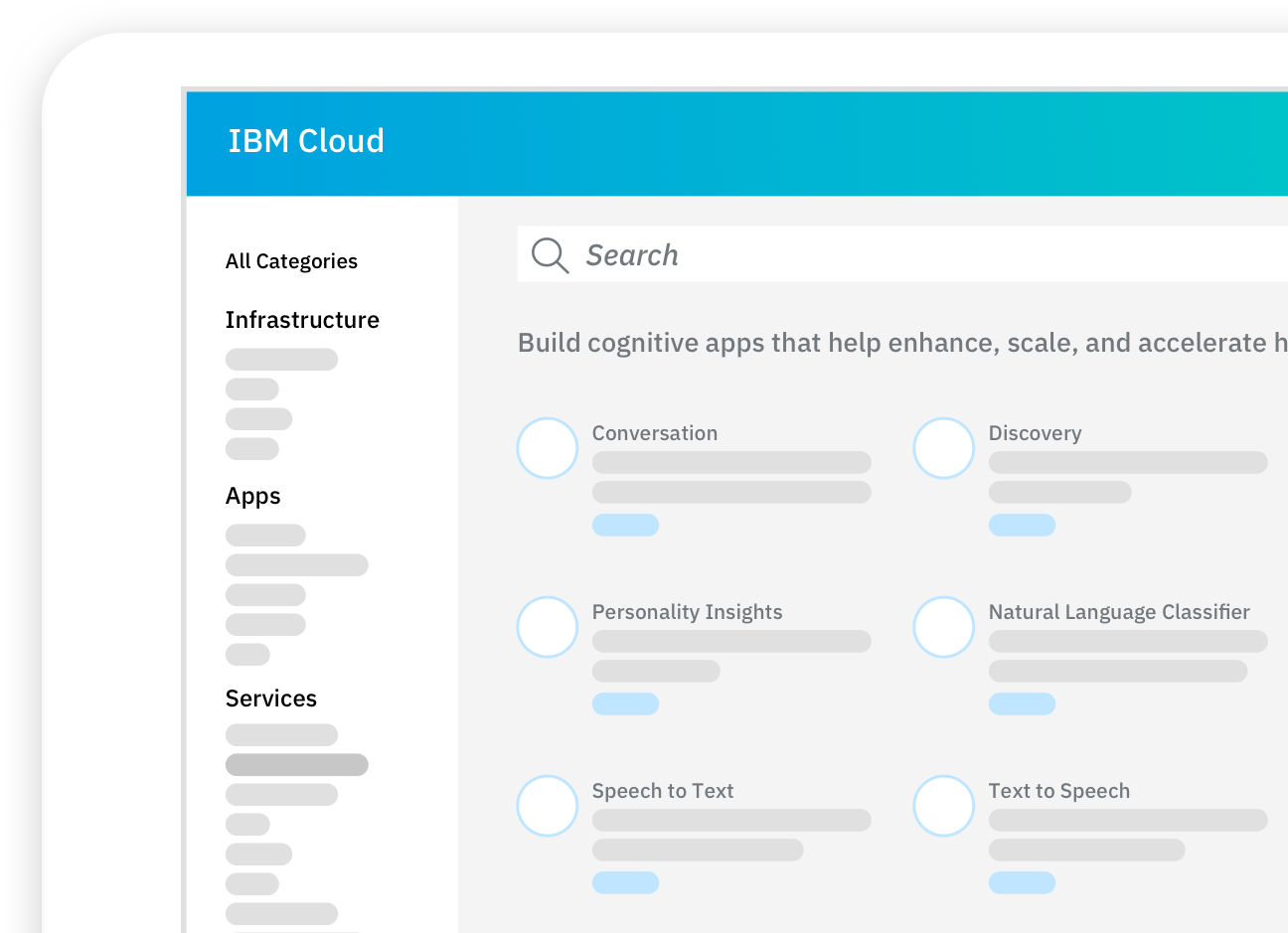 Lite
– Analyze up to 30,000 NLU items per month
– Use with any of the features
– One free custom model
1 NLU item = 1 group of 10,000 characters x 1 feature
An NLU item is based on the number of data units enriched and the number of enrichment features applied. A data unit is 10,000 characters or less. For example: extracting Entities and Sentiment from 15,000 characters of text is (2 Data Units * 2 Enrichment Features) = 4 NLU Items.
Standard
– 1-250,000 NLU items per month -$0.003 per NLU item
– 250,001-5,000,000 NLU items per month -$0.001 per NLU item
– 5,000,000 + NLU items per month -$0.0002 per NLU item
– Custom model price per month -$800 per model
Premium
Contact Sales
Watson Premium plans offer a higher level of security and isolation to help customers with sensitive data requirements.
Learn more about Natural Language Understanding
Case study
Drafting high-quality litigation work in minutes
LegalMation developes a first-of-its-kind AI platform to automate routine litigation tasks, using IBM Watson. LegalMation uses Watson Discovery offerings to draft early phase response documents, which helped legal teams save time, drive down costs and shift strategic focus. See how Legalmation assembles a team of subject matter experts (SMEs) to use IBM Watson Knowledge Studio and IBM Watson Natural Language Understanding to create a domain-specific model focused on legal terminology and concepts.
Case study
Reinventing influencer marketing on social media
Influential leverages AI and IBM Watson to enable influencers to amplify their marketing messages through social media. Augmented intelligence through IBM Watson allows influencers to target campaigns towards strategic demographics. See how Influential uses IBM Watson Natural Language Understanding, IBM Watson Personality Insights and IBM Watson Tone Analyzer application programming interfaces (APIs) on the IBM Cloud Platform to improve social campaign performance.
Case study
Detecting citizen concerns within a community with high accuracy
Max Kelsen uses IBM Watson to build an insight engine for powering an AI platform that could provide insights into customer experience. The company collaborates with the local government to understand and query large amounts of private and public data. See how Max Kelsen uses IBM Watson Discovery, IBM Watson Natural Language Understanding, and IBM Watson Knowledge Studio to deliver insights on citizens interests.
Think 2019 Let's think together →