Each person's cancer is unique. The treatment journey should be too.
Cancer has a devastating impact on those living with the disease and their loved ones, and oncologists face major challenges as they work to deliver effective care tailored to each patient. On average, 75% of cancer patients will not respond to a particular drug in a class of agents. It's no wonder that oncologists are increasingly looking to genomics insights to identify more precise and potentially effective therapies.
Cancer genomics and cognitive computing: Bending the analysis curve
At IBM Watson Health, we believe that the future of cancer care lies within precision medicine. Interested in what the possibilities are when this is paired with cognitive computing?
Information to empower clinicians to tailor personalized treatment plans
A 'Software as a Service' offering for oncologists, which provides peer-reviewed, molecular evidence to help oncologists create personalized treatment strategies for their patients based on results from genetic testing of tumor tissue. Watson for Genomics analyzes and categorizes genetic alterations that are related to cancer progression and provides a list of potential therapeutic options that target each alteration. The interpretation is done within minutes, and a comprehensive report is generated. The summary page of the report lists all the critical genetic alterations that were identified in the analysis and associates each with therapeutic options, including FDA approved drugs and clinical trials. Levels of evidence, extracted from relevant literature or NCCN compendia, are provided to show the strength of the evidence.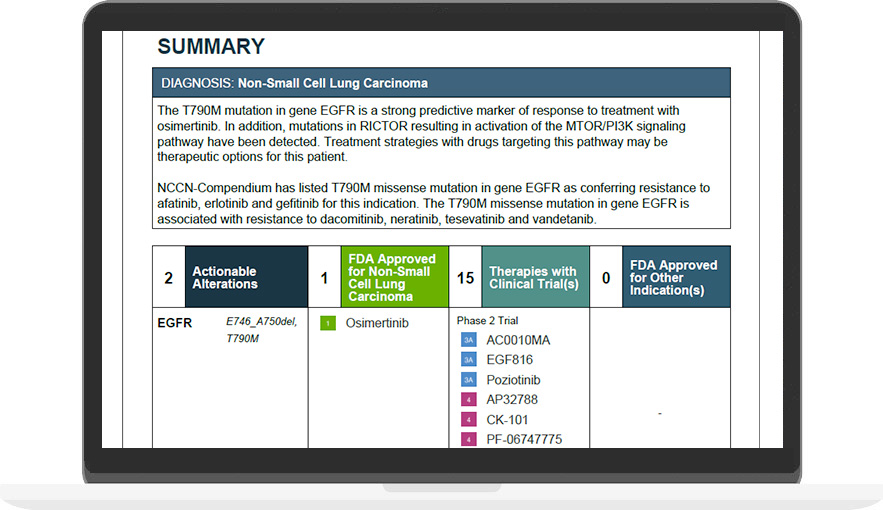 Cognitive system uses information from vast medical literature and data sources
Watson for Genomics presents findings with evidence via hyperlinks to sources for easy drill down. The drug report section provides details of identified drugs with overview, rationale for the association and level of evidence, as well as recruiting clinical trials.
Comprehensive gene interpretation supporting all cancer types and all gene panel sizes
The molecular profile interpretation provides in depth detail of the known genetic alterations found in the tumor sample. For each mutation, molecular and scientific evidence explaining the pathologic relevance of the alteration is provided. The diagram offers easy viewing of mutations with chromosomal location.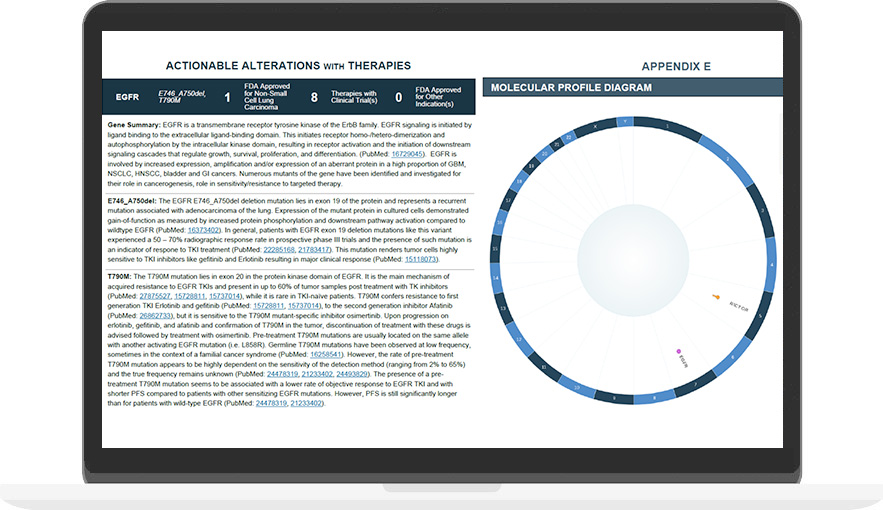 Watson is helping cancer care teams around the world implement a more patient-centric cancer care model.
IBM Watson Health Partners
Quest
Quest Diagnostic is partnering their genomic sequencing services with Watson for Genomics to help physicians bring precision cancer treatments to patients nationwide. Quest Diagnostic serves half the nation's physicians and hospitals, and is now extending these advanced capabilities to thousands of the country's community oncologists, who provide an estimated 70% of cancer care in the United States.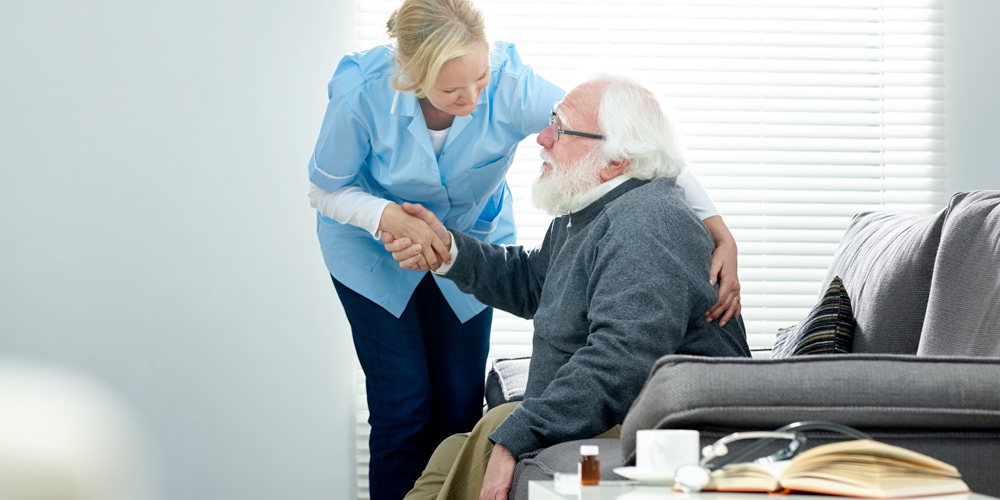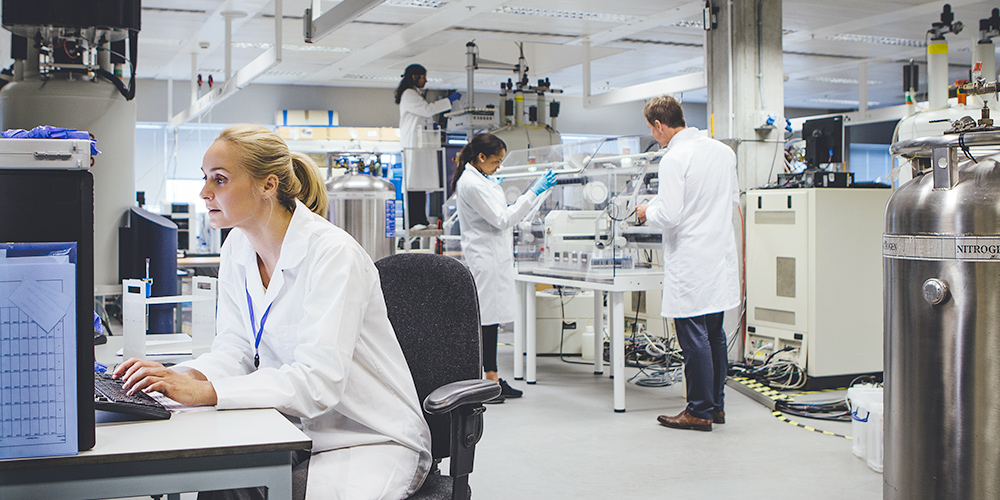 New York Genome Center
The New York Genome Center conducted a study demonstrating the potential for AI and whole genome sequencing to scale access to precision medicine. They concluded that the development of an effective human-machine interface in the analysis of complex cancer genomic data sets may identify potential therapies for individual patients in a more timely and efficient manner than currently possible.
The latest from Watson Health