Centralize and streamline your research
CTMS for Sites, formally known as Merge CTMS for Investigators, is a feature-rich and scalable platform used by institutions conducting research to organize, centralize and manage clinical research operations and finances across their institution. It is designed to reduce financial compliance risk, increase performance transparency across organizations, maximize revenue or cost coverage, reduce the burden of duplicate data entry and support efficient participant recruitment.
With over 24 years in the marketplace, CTMS for Sites is the building block for centralization and standardization at research sites and can help create an end-to-end ecosystem that supports clinical care as well as research, regardless of research specialty or site type.
Extend your clinical research capabilities
Quickly and consistently know the health of your research organization
Track contracting and institutional review board approval milestones across studies, configure expected turnaround times and identify bottlenecks.
View study revenue, accounts receivables and aging at a glance.
Track enrollment health, study statuses and time to first patient in across studies at a glance.
Manage costs with volume pricing — as your plan size increases, your price per visit decreases. Most customer visit plans represent less than 2% of the research portfolio revenue recognized in the system.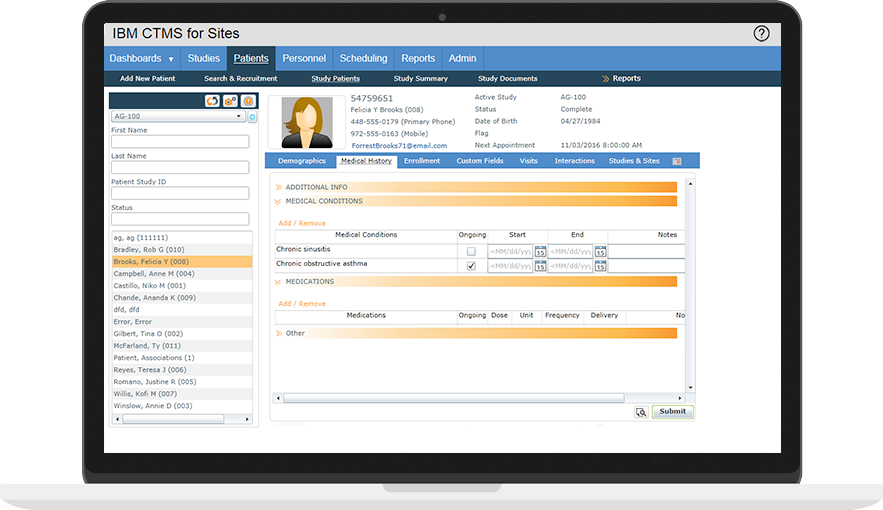 Streamline study operations
Streamline patient recruitment and progress by using research patient data, creating study specific recruitment screening questionnaires, and tracking effectiveness of study recruitment efforts.
Add the study, billing grid, study calendar, and patient enrollment to electronic medical records.
Negotiate study budgets using multiple charge masters, appropriate for the funding source, and bolster study selection by making informed decisions based on the ability to recruit and receive payments for enrollment.
Import studies, patient medical history, patient study history and other common CTMS data.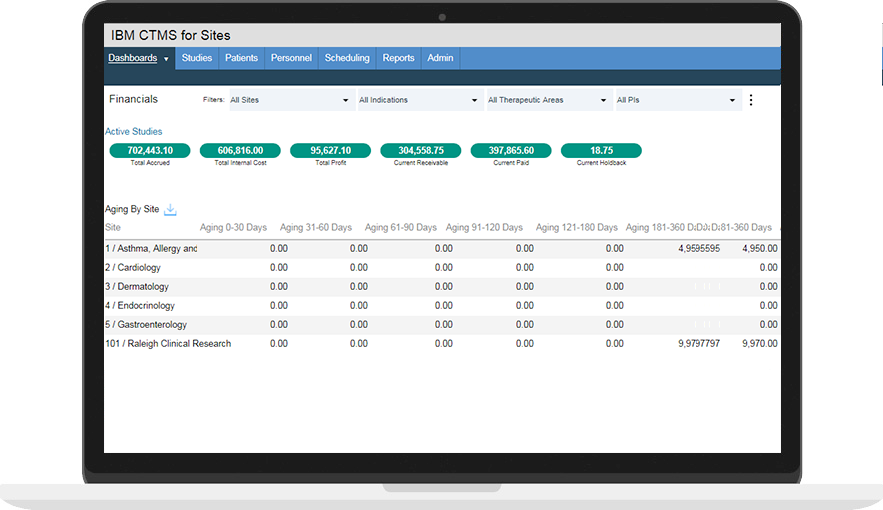 Help increase research billing compliance and revenue
Manage billing, contracting and other financial aspects of your studies, including conducting and documenting Medicare coverage analyses.
Ensure billing and protocol compliance by adding billing modifiers and coverage analysis documentation into the study budget.
Record, report, invoice and reconcile study financials as patient study visits are tracked.
Project monthly revenue based on current enrollment and visit schedules.
Work with the budget analysis tool to assess study feasibility by reviewing projected profit and loss estimates for potential studies.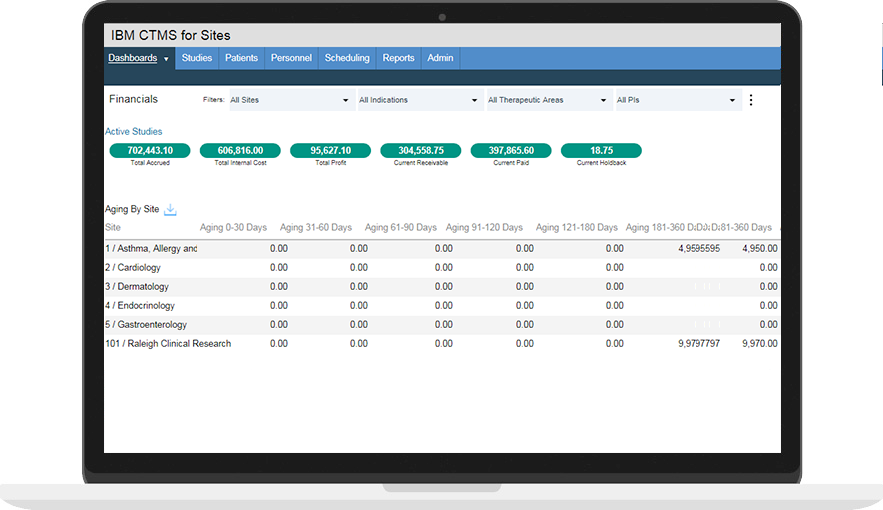 Power up your site management

Control
Negotiate from a position of strength as a single site or for a network of sites.

Efficiency
Share operational insights through customized or standard reports, including one-click output to Microsoft Excel.
Confidence
Understand your site health with our real-time dashboards, and know that all of your data is secure with automatic backups and full audit trails.

Convenience
Access your system anytime via a web browser with product and technical support available 24x7x365.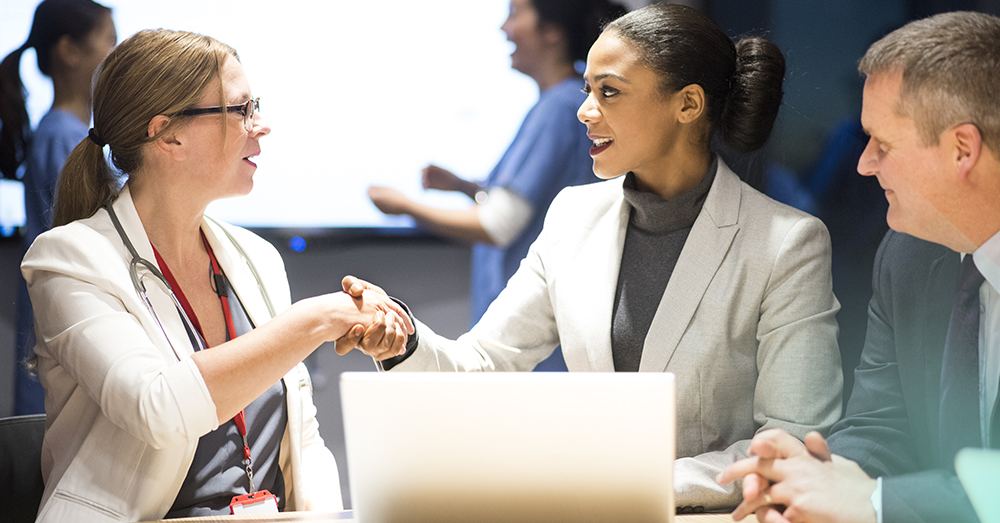 Experience a measurable difference — from the bottom line to the top
You can tailor CTMS for Sites to your specific needs. It's built from the ground up to track a comprehensive range of study details.
Engage with expert consultants
Watson Health consultants can help you strategize and implement your clinical operations transformation with CTMS for Sites. Consulting support includes:
Defining organizational business requirements and success criteria
CTMS implementation planning
System integrations
Product training
Success review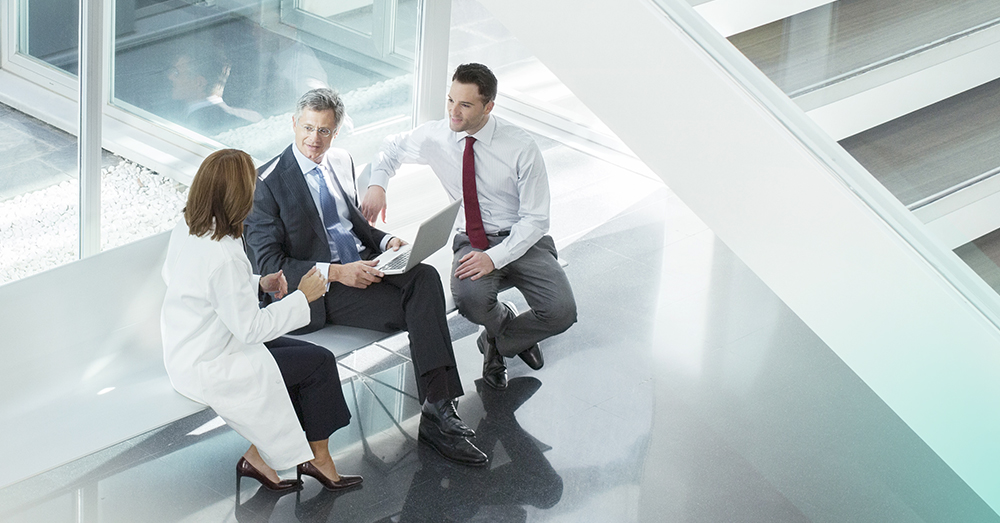 Explore related solutions
Discover how CTMS for Sites can help you centralize, organize and streamline your research operations