Securing Containers and Cloud-Native Applications
Aqua's security platform provides full visibility and control over cloud-native applications, with tight runtime security controls and intrusion prevention capabilities, at any scale.
Full lifecycle security of containerized applications (Windows and Linux containers, CaaS, or serverless)
Multi-tenancy Management
Superior Runtime Protection - enforce image immutability & least privileges, enabling the lockdown of container activity to allow only legitimate behavior, enforcing container runtime network profiles
Ensure Business-Critical Applications' Continuity - blocking suspicious activity and rotate secrets with no container restart
Enable automate DevSecOps
Integrate security into the CI/CD pipeline to provide image risk analysis and rapid remediation early during the build, fixing issues early and avoiding security roadblocks.
Streamline runtime protection
Apply zero-touch runtime controls, ensuring container integrity and immutability, host and orchestrator hardening, network protection and specific container behaviors.
Deploy only approved images
Create and enforce image assurance policies that only allow images that adhere to security and compliance guidelines to be deployed.
Secure once, run anywhere
Apply automated, consistent controls to images, containers, nodes and clusters across any orchestration platform, on Linux and Windows, and across cloud providers.
Ensure applications' continuity
Rotate and deliver secrets to runtime containers, and block any suspicious container activity with no container downtime or restarts.
Streamline regulatory compliance
Automate compliance (e.g. PCI-DSS, HIPAA, and NIST) best practices throughout the container environment.
Comprehensive Security Platform for Cloud-Native Apps
Continuous Image Assurance
User Access Control
Secrets Management
Runtime Protection
Microservices Firewall
Auditing & Compliance
Integrations
Supported Environments
Product images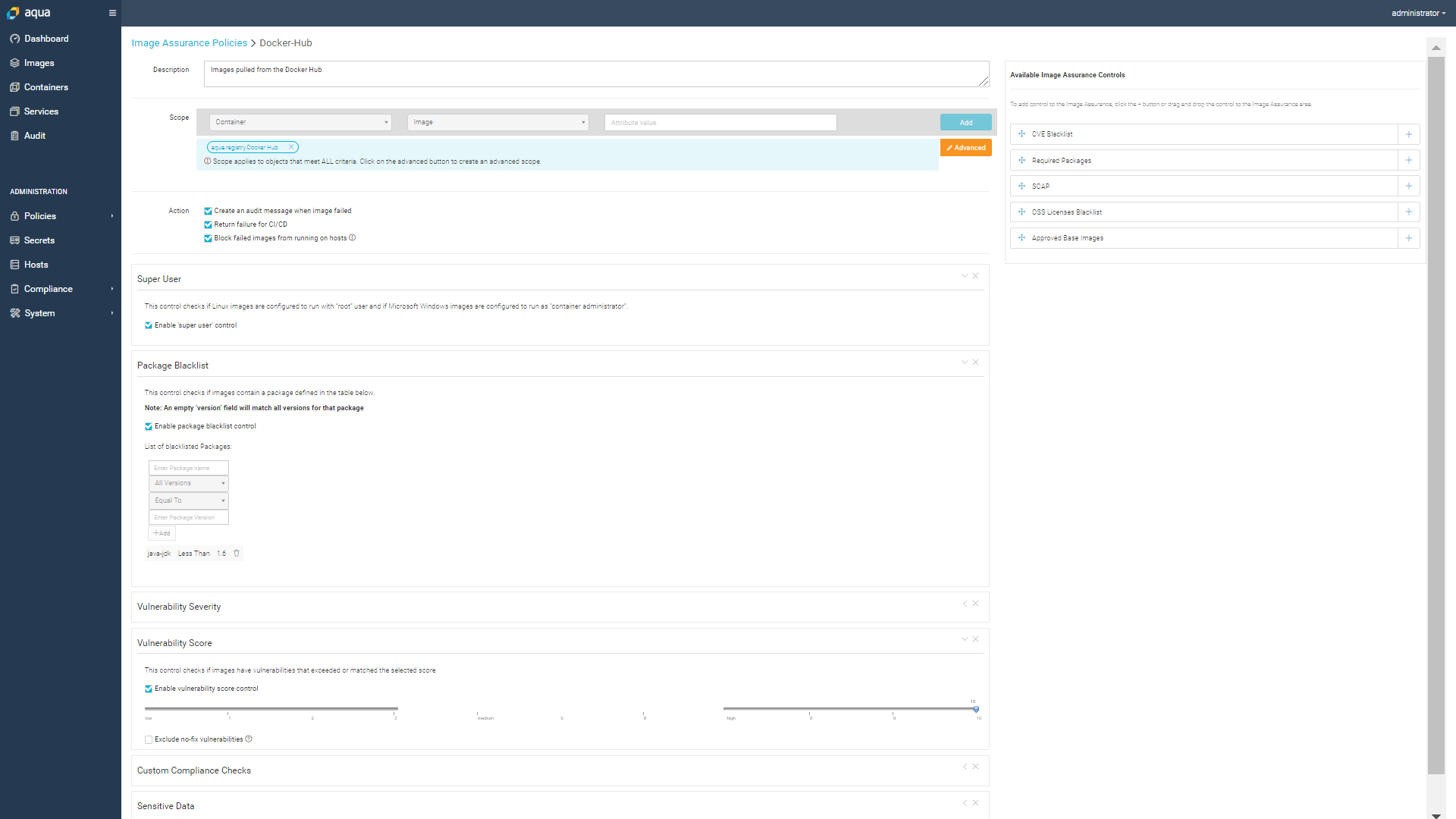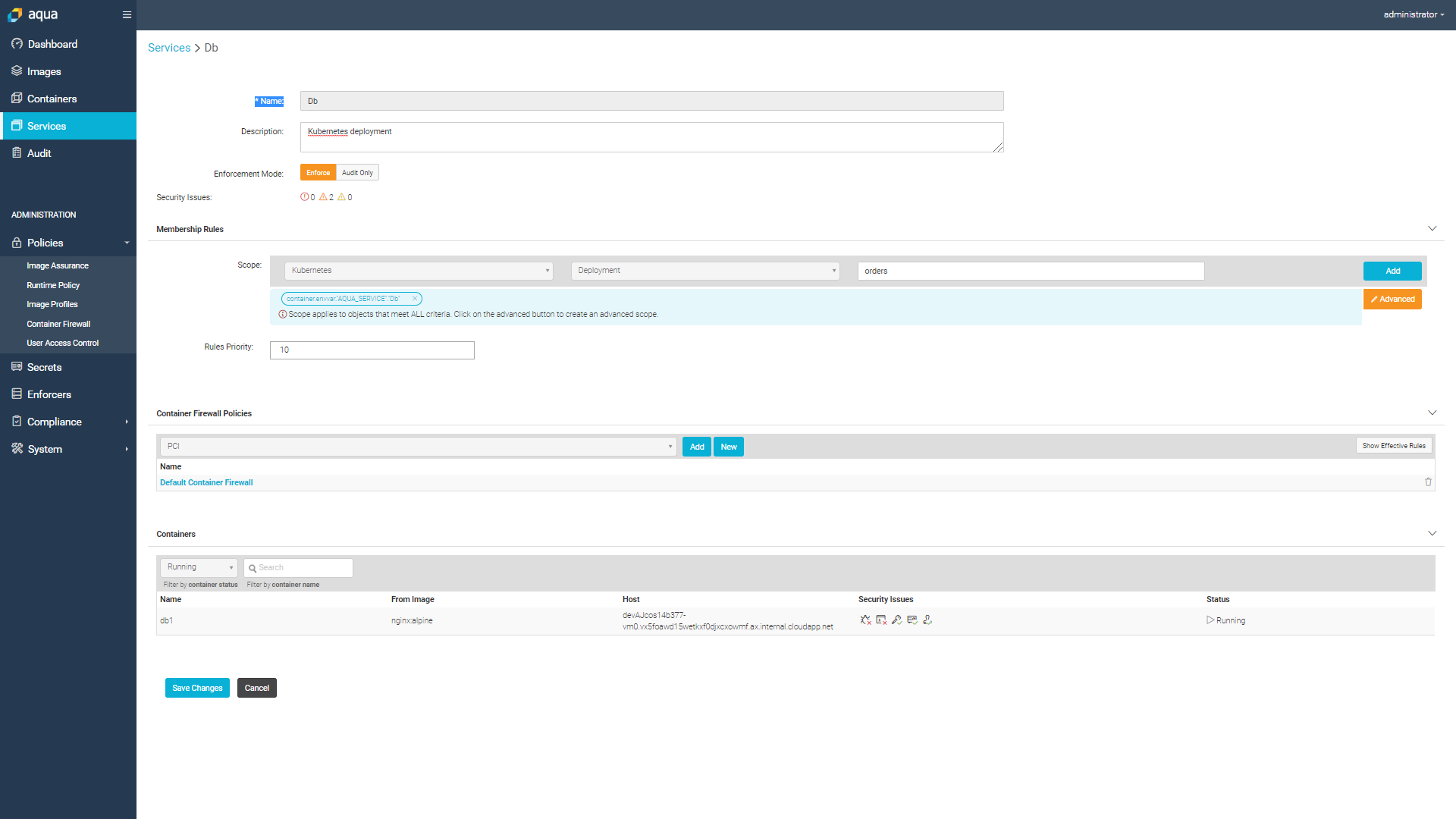 Company information
Aqua Container Security Platform
Provided by Aqua Security