Download The hybrid cloud platform advantage: The India point-of-view

In an era of unparalleled business transformation, companies are using cloud platforms and digital technologies to discover new ways to leverage data and improve business performance. Typically, cloud platforms are clouds—or multiclouds—in a single environment: public or private. A hybrid cloud platform takes that a step further, operating across two or more of these environments.
Leading edge companies are aligning their business transformation efforts with the adoption of cloud platforms. This next-gen business model helps organizations become more agile and adaptable—which is a top priority in the post-pandemic environment.
Hybrid multicloud platforms deliver 2.5 times more value than a single cloud platform.
However, some organizations are struggling with harnessing the full capabilities of their cloud environments. Though 90 percent of companies globally were "on the cloud" by 2019, only about 20 percent of their workloads have moved to a cloud environment. These workloads have usually been microservices that are native—that is, born on the cloud.
The next 80 percent of the cloud opportunity focuses on shifting core business applications and workloads to the cloud and optimizing everything from supply chains to sales. This is the next chapter of the cloud; it requires business executives to invest in hybrid multicloud platform strategies and capabilities.
The value case for hybrid multicloud
For many organizations, getting on the cloud was "what" they wanted to do. But new business models, applications, and infrastructure are "why" they want to do it. Thus, the success or failure of cloud deployments are not technology stories; they are business transformation stories.
Cloud technology enables business transformation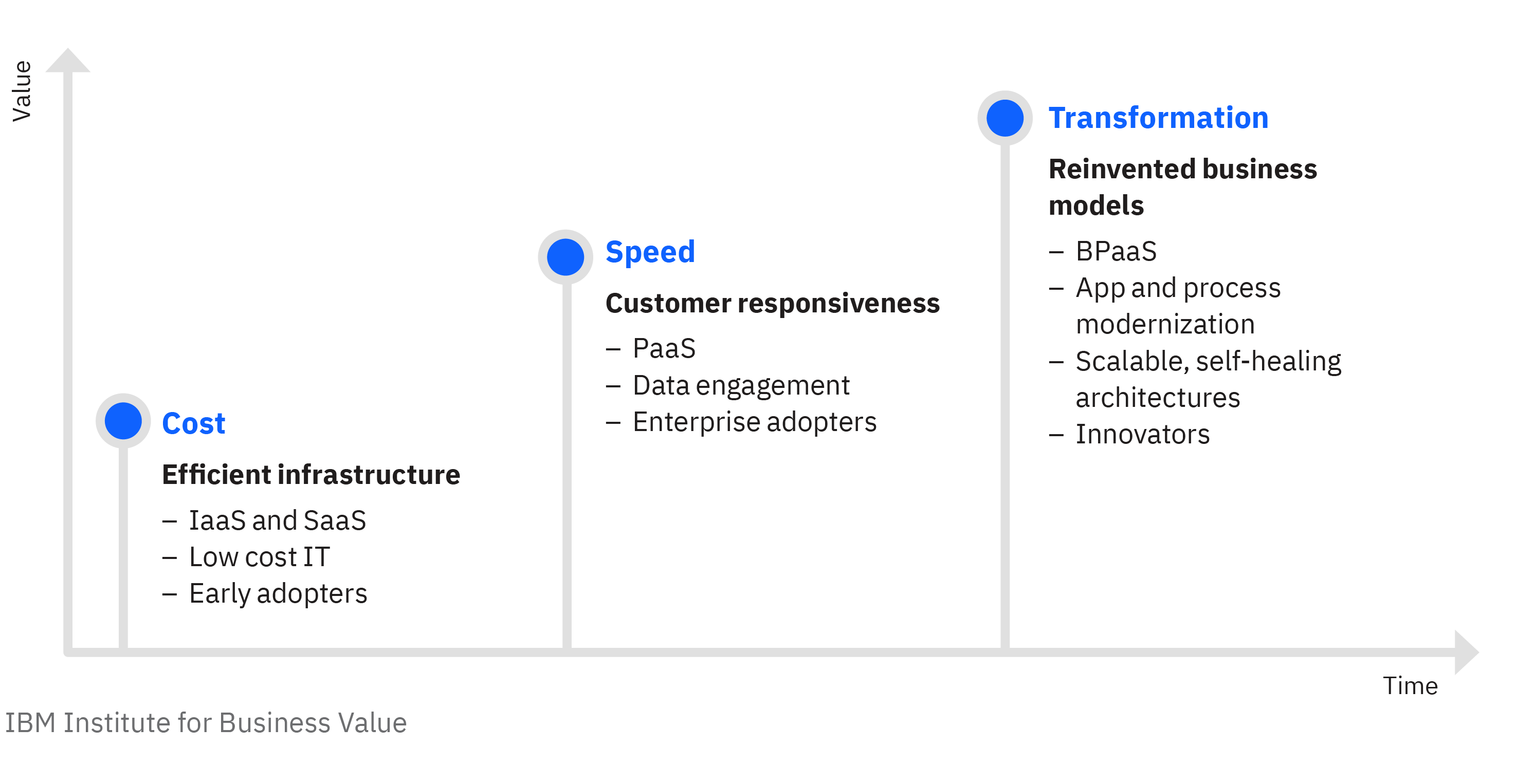 It has been demonstrated that the value derived from a full hybrid, multicloud platform technology and operating model at scale is 2.5 times the value derived from a single platform, single cloud vendor approach. This has been validated across 30 global companies in multiple industries. Indeed, a platform approach accelerates value with scale. Unfortunately, only 29 percent of businesses in India say that their organization has a holistic multicloud management strategy in place today.
Only 29% of businesses in India say their organization has a holistic multicloud management strategy in place today.
Bharti Airtel: Efficient, flexible, and future-ready

One of India's largest integrated telecommunication services companies, Bharti Airtel, is building a network cloud to support operations, improve time-to-market, and reduce operational and capital expenses. Atop this cloud platform, Airtel will assemble its next-generation core network, analytical tools, and new consumer and enterprise services.

Airtel is adopting an open cloud architecture for all network and containerized workloads. Embedded with AI to automate onboarding and improve monitoring and predictive capabilities for network equipment provider services, third-party services like gaming and remote media production will help create new revenue streams. The multicloud platform and end-to-end, intent-based lifecycle management can not only onboard services faster, but integrate them with current fulfillment, assurance, and billing processes.

Learn the 5 steps organizations can take to implement a cloud management platform and achieve the hybrid cloud advantage.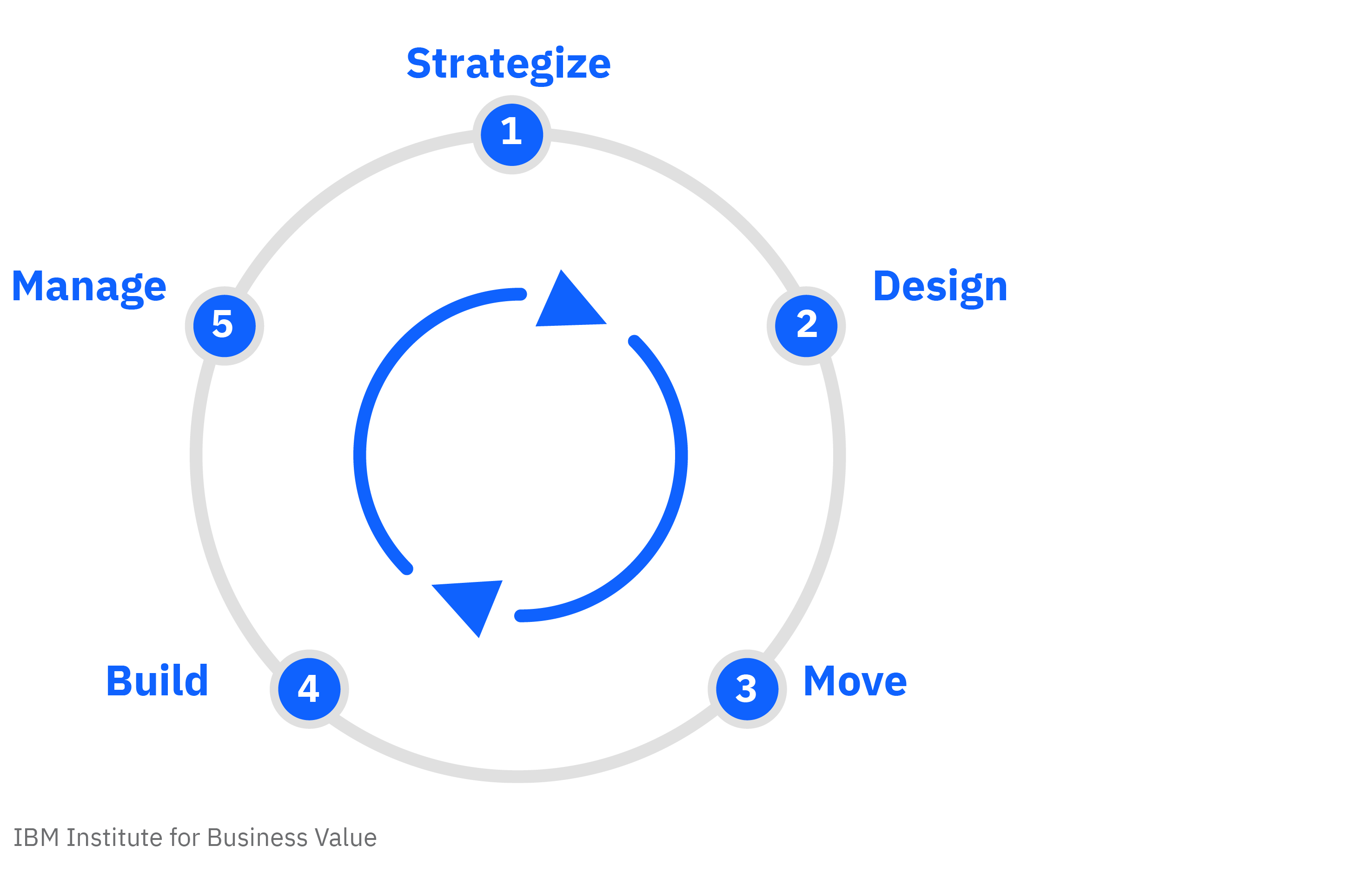 ---
---
---
Meet the authors
Viswanath Ramaswamy, Vice President and Technology Leader, IBM Technology Sales (India/South Asia) and Cloud Platform Sales
Anil Bhasker, Hybrid Cloud Leader, IBM India/South Asia
Anthony Marshall, Senior Research Director, IBM Institute for Business Value
---
Originally published 31 August 2020