It's the pervasive challenge faced by consumer products manufacturers and retailers alike— how to plan and execute as an end-to-end supply chain. From consensus of sales and demand, to coordination of truckloads and warehouse capacity, organizations are addressing integration gaps through individual initiatives.
But those siloed efforts aren't enough. Consumer expectations and market conditions continue to fluctuate, driving more variability into operations that must become even more agile to compete. The supply chain must operate as an autonomous whole rather than a group of loosely connected functions. Why? Because the potential benefits of autonomous operations are far deeper and more significant than incremental improvements.
As market expectations rise in the consumer products and retail industries, the pressure is on supply chain operations. Over the past year alone, retailer focus on cost and service levels increased by 16 percent. Recent tactics have retailers and manufacturers turning to digital innovation to move the needle on performance. Now, those strategies are taking an evolutionary turn as artificial intelligence (AI) and automation come together to create a tipping point for supply chain organizations.
Consumer products and retail companies are planning ahead: Intelligent automation in the supply chain is expected to reach 79 percent in the consumer products industry and 85 percent in retail over the next three years. Those organizations using intelligent automation are experiencing an array of benefits.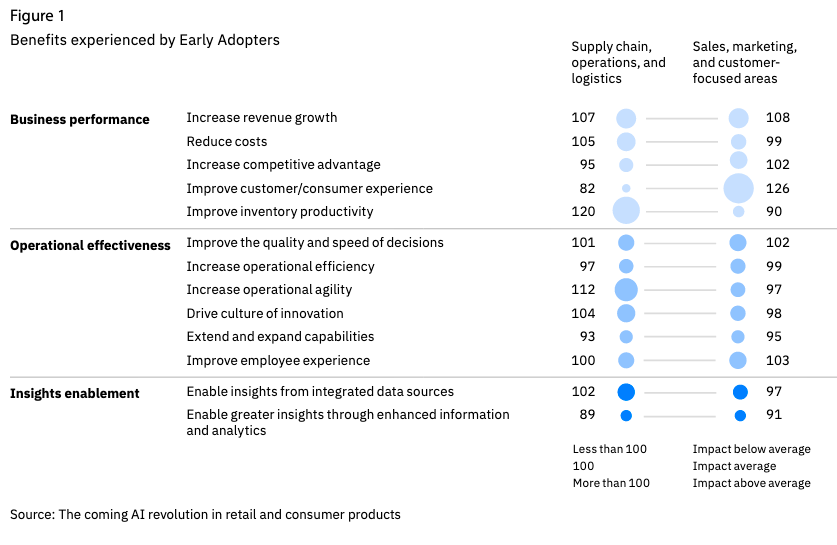 What can we learn from these early adopters? This paper outlines three guiding principles that can help inform an autonomous supply chain approach and three questions to consider as you move forward.
---
---
---
Meet the authors
Jim Lee, Partner, Distribution Sector, IBM Consulting
Gene Chao, Global Vice President and General Manager for IBM Automation
Jane Cheung, Global Consumer Industry Research Leader, IBM Institute for Business Value
---
Download report translations
---
Originally published 20 May 2019