I remember the first time I heard Twitter and Facebook come up during a board meeting back in 2009. Many in the room chuckled – convinced it was just another fad or something for their kids and not for them. A quip from one of the more senior board members drove the proverbial nail into the conversation: "No one cares what you had for breakfast."
I must have heard that exact line a thousand times in the following years. I'm sure you have, too. But today, when I walk back into those same boardrooms to talk about social media, no one's laughing.
Social has turned everything upside down, shifting power from global enterprises to the individuals they serve. These channels have evolved to become foundational technologies for listening to the voice of the customer in real time. And they're critical for delivering great customer experiences.
Sprinklr recently partnered with Harvard Business Review Analytic Services to explore the degree to which social media is impacting the world of business. The research findings tell a very powerful story about the higher purpose of social. Here are 5 key takeaways from the report (free download here).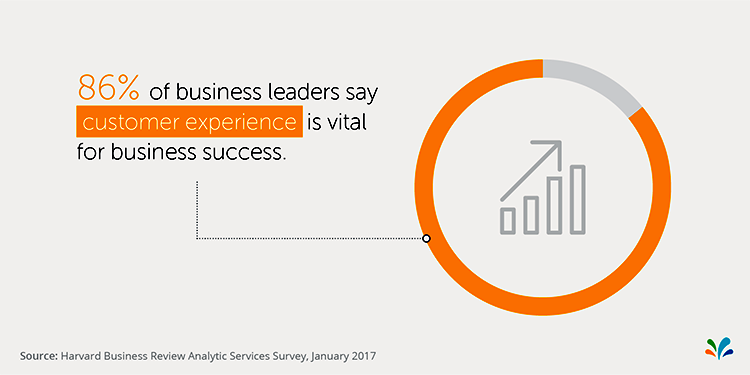 1. CX is the future of business
Nearly nine out of ten business leaders strongly agree that delivering a superior customer experience is important to an organization's success. So important that six out of ten have increased their investment in CX over the past two years and seven out of ten plan to increase their investment in CX over the next two years.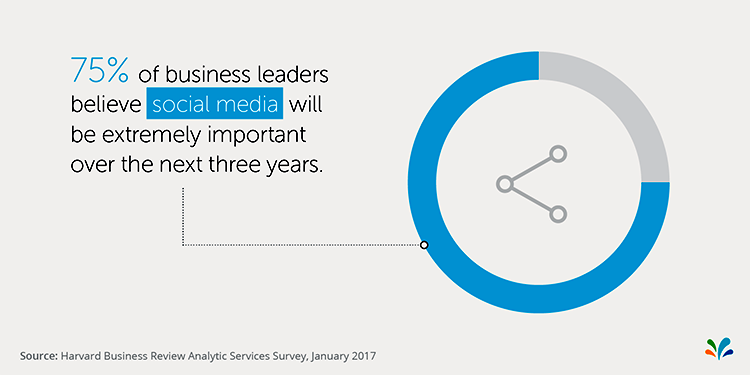 2. Social media is extremely important to CX
Business leaders strongly believe social media is foundational to successful CX. 75% of respondents say social media will be extremely important over the next three years. And according to Doug Palmer, principal at Deloitte, "Companies are increasingly seeing customer experience and social media as really important in terms of how they create their image, how they're viewed, and how they engage."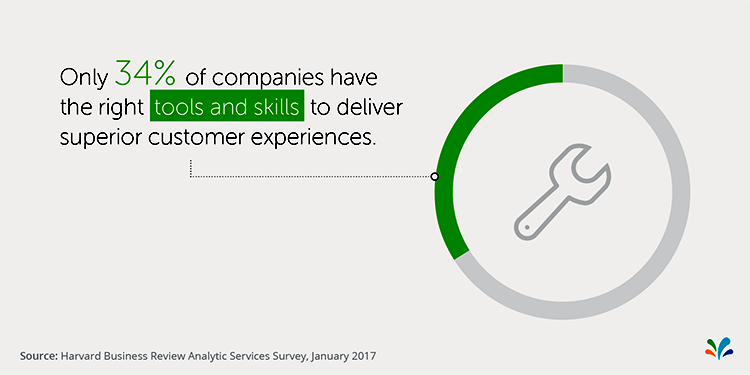 3. Companies are not ready for CX
Although the majority of business leaders in the study say CX is vital to long-term business success, only 34% think their organizations are properly enabled to deliver on CX.
4. Some companies are doubling-down on CX and social
The HBR study uncovered a small segment of companies who have fully integrated social media with customer experience. These "Leader" companies have been spending heavily on customer experience for the past two years, and will continue to make that investment over the next two years. Leaders are also more aggressive in their use of social – going way beyond just branding and awareness and using social media to drive bottom-line activities like lead generation and risk mitigation.
5. The ROI of CX and social
When leaders invest in CX and social, their companies have strong results to show. The quality of their customer experience significantly outstrips that of their competitors. These super experiences translate into positive public perception – 40% of Leaders, for example, have a better market position than their competitors. This, in turn, affects the bottom line – more than half of Leaders have annual revenue growth of 10% or more.
Final thoughts…
In the early days of social, most companies saw it as just another fad. Eventually, they started embracing it as a communication channel for publishing and promoting products. But that's only the tip of the iceberg. The companies that realize the true business potential of social – its higher purpose – will set themselves up for substantial success down the line. To learn more how leading companies anchor the customer experience in social, read the full Harvard Business Review Analytic Services report.
Carlos Dominguez (@carlosdominguez) is President for Sprinklr. Sprinklr offers the only social media management system that enables global scale of social customer experience management (CEM) for the social enterprise. Learn more.