Newsletters
Abstract
Learn how to configure Watson AIOPs Event Manager to connect to multiple Aggregation ObjectServer pairs.
Content
Large Netcool deployments around the world typically have multiple Aggregation ObjectServer pairs to hold the current event set because a single Aggregation ObjectServer is not sufficient. The best practice limit for the maximum number of standing events is 100,000; large customers - particularly Telcos - have many more events than this. This limitation presents a problem for those larger customers with more than one Aggregation ObjectServer pair (called "OMNIbus datasource"), who might want to upgrade their environment to Watson for AIOps Event Manager to take advantage of the newer capabilities such as topology, advanced event correlation, and Runbook Automation.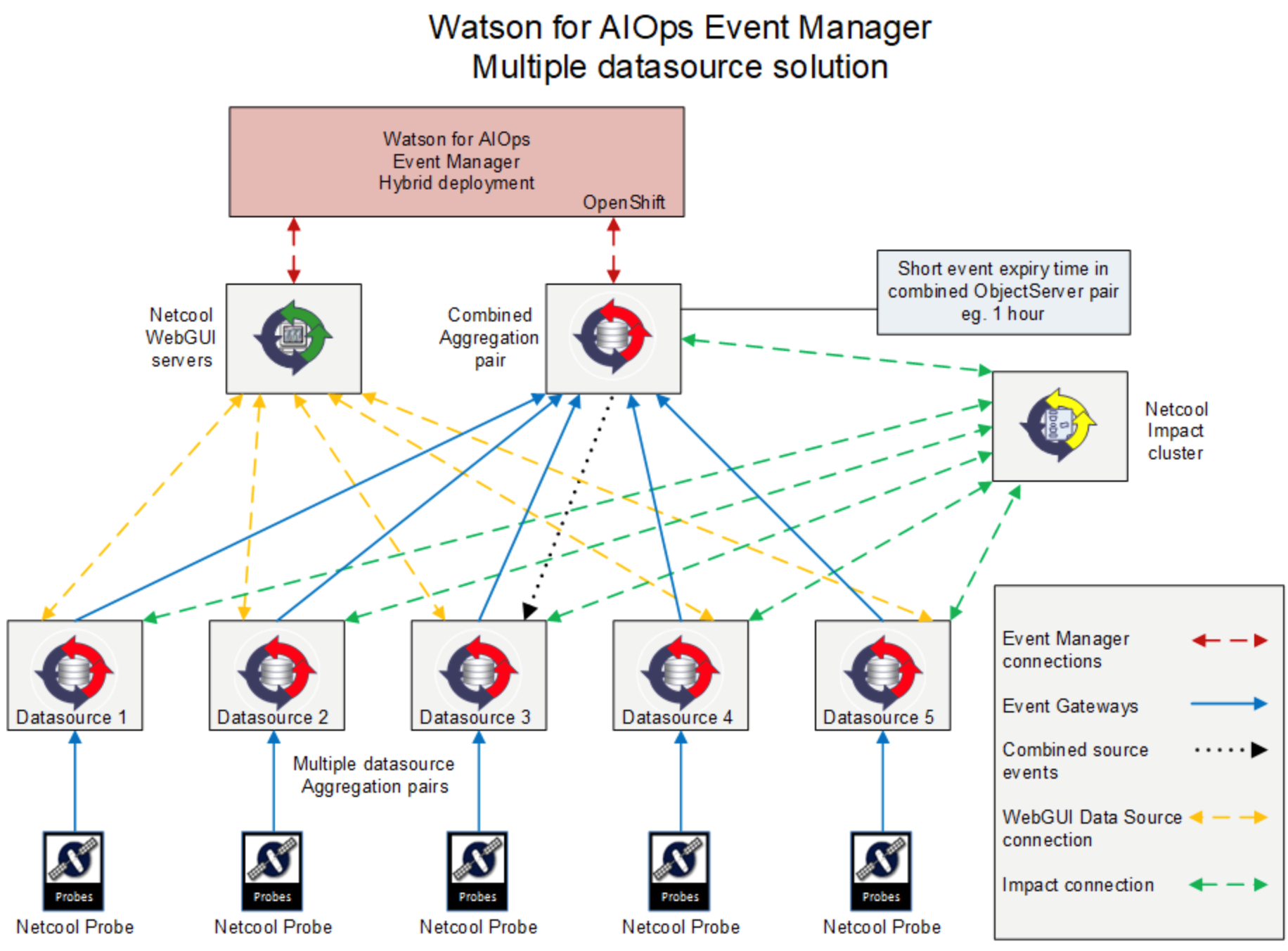 This newsletter provides a workaround solution to overcome this problem. See the contained readme file for instructions on how to deploy this solution.
The file attached "multidatasource_v8.tar.gz"  contains the required configuration. 
[{"Type":"MASTER","Line of Business":{"code":"LOB45","label":"Automation"},"Business Unit":{"code":"BU059","label":"IBM Software w\/o TPS"},"Product":{"code":"SSRS1M","label":"IBM Cloud Pak for Watson AIOps"},"ARM Category":[{"code":"a8m0z0000001jFJAAY","label":"Watson AIOps"}],"Platform":[{"code":"PF025","label":"Platform Independent"}],"Version":"All Versions"}]
Document Information
Modified date:
10 August 2023