General Page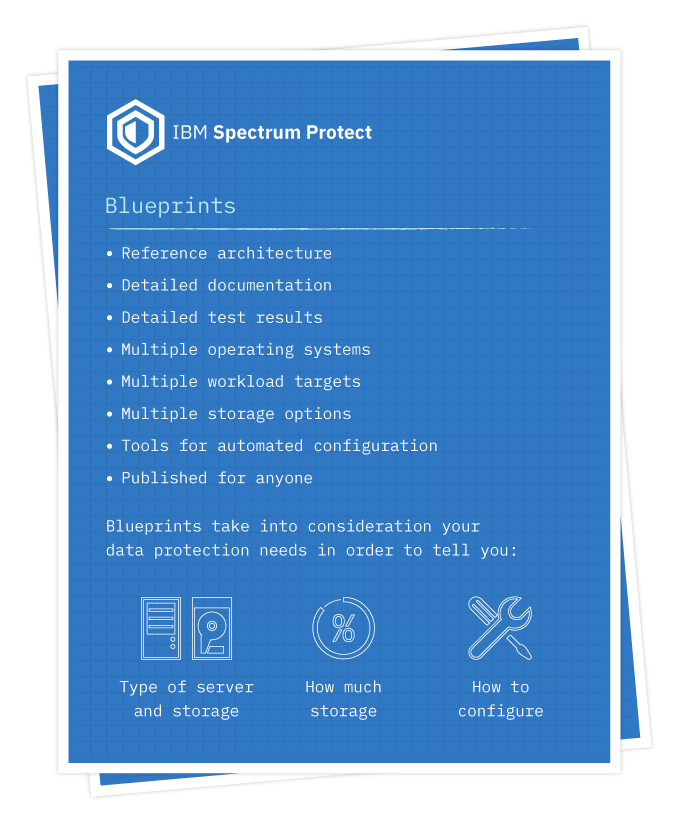 Overview
The Blueprint for IBM Spectrum Protect for Enterprise Resource Planning: Data Protection for SAP HANA provides detailed guidance about protecting SAP HANA data with IBM Spectrum Protect. By following the instructions, you can streamline the process of setting up your environment. The instructions cover an SAP HANA scale-out environment that uses IBM Spectrum Scale for the underlying storage. But the instructions can also be applied to scale-up environments. The guide also includes information about alternate restore processes (also known as system copying or cloning). In addition, you can use the provided script to create SAP HANA database backups for longer retention periods.
Audience
IBM Systems technical sellers, IBM Business Partners, and customers
Links to other Blueprints
IBM Spectrum Protect Blueprints
IBM Spectrum Protect Plus Blueprints
IBM Spectrum Protect Cloud Blueprints
What's new in the V1.0 release
Blueprint documentation
V1.0 release (latest)
Tools
You can configure database backup operations for longer retention periods by completing manual steps. The following script eliminates the manual interventions and automates the required steps. For detailed instructions about running the script, see the Blueprint document.
[{"Type":"SW","Line of Business":{"code":"LOB26","label":"Storage"},"Business Unit":{"code":"BU058","label":"IBM Infrastructure w\/TPS"},"Product":{"code":"SSEQVQ","label":"IBM Spectrum Protect"},"ARM Category":[{"code":"a8m0z00000006lTAAQ","label":"Data Protection (DP)->SAP HANA"}],"ARM Case Number":"","Platform":[{"code":"PF016","label":"Linux"}],"Version":"8.1.11;and future releases"}]
Document Information
Modified date:
21 April 2021