White Papers
Abstract
This white paper provides details to help you understand and successfully implement environments that use IBM Rational ClearCase Unified Change Management (UCM) nested Project VOBs (PVOBs).
Content

Configuring environments that implement an Administrative VOB structure that incorporates the use of multiple UCM PVOBs (nested PVOBs).

In addition to the added scalability and functionality offered by using a nested UCM project VOB structure, there is also a level of complexity with this configuration that requires special attention. This paper outlines some best practices to follow when linking UCM project VOBs that should help you avoid many of the problems that could be encountered when linking project VOBs.

This document is designed to be read by ClearCase UCM administrators who are responsible for their organizations UCM configuration.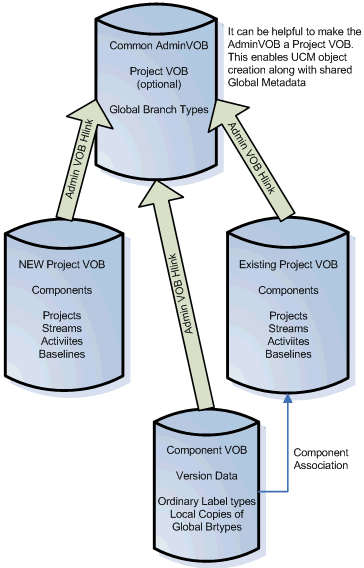 [{"Product":{"code":"SSSH27","label":"Rational ClearCase"},"Business Unit":{"code":"BU053","label":"Cloud & Data Platform"},"Component":"UCM: PVOB","Platform":[{"code":"PF002","label":"AIX"},{"code":"PF010","label":"HP-UX"},{"code":"PF016","label":"Linux"},{"code":"PF027","label":"Solaris"},{"code":"PF033","label":"Windows"}],"Version":"2003.06.00;2003.06.16;7.0;7.0.1;7.1","Edition":"","Line of Business":{"code":"LOB15","label":"Integration"}}]
Document Information
Modified date:
29 September 2018