Question & Answer
Question
How do I upgrade the current GIM version to the latest GIM version using the Guardium Appliance's GUI ?
Cause
GIM and S-TAP components are upgraded to keep up with the Operating Systems' advancements and we always recommend using the latest release to take advantage of fixes and enhancements.
Answer
Below are the step-by-step instructions on upgrading a GIM client using Guardium GUI.
1- Check the current installation of GIM and STAP in your environment on GUI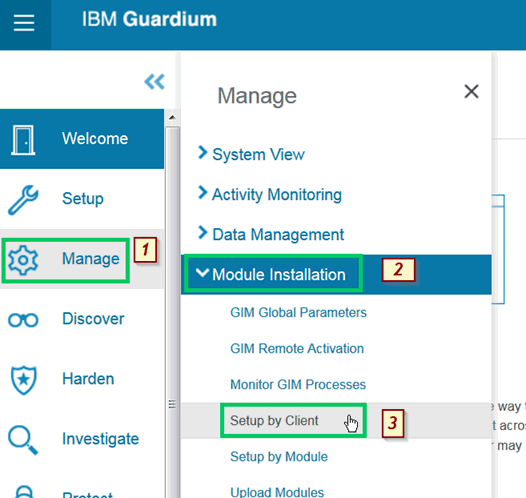 Another approach from DB-Server:
Download the latest GIM bundle from the
IBM Fix Central
website.
In this demonstration,
the old GIM is: 10.1.2_r100595_1
the new GIM bundle used is: 10.1.3_GIM_RedHat_r102091
2- Upload the new gim bundle for GIM via GUI.
3- Select the needed module from the available modules' list.
===== GIM Upgrade Completed Successfully =====
[{"Product":{"code":"SSMPHH","label":"IBM Security Guardium"},"Business Unit":{"code":"BU059","label":"IBM Software w\/o TPS"},"Component":"Installation","Platform":[{"code":"PF002","label":"AIX"},{"code":"PF010","label":"HP-UX"},{"code":"PF016","label":"Linux"},{"code":"PF027","label":"Solaris"}],"Version":"10.0;10.0.1;10.1;10.1.2;10.1.3","Edition":"","Line of Business":{"code":"LOB24","label":"Security Software"}}]
Document Information
Modified date:
16 June 2018