How To
Summary
Customer is using the IBM Cognos Controller on Cloud product. User would like to upgrade their PC/laptop to have the latest Citrix client installed.

How can they upgrade their Windows PC to the latest Citrix client?
Objective
End user's device (PC/laptop) has an old version of Citrix client installed.
TIP: To find out what version is currently installed, use the instructions inside separate IBM Technote #561079.
User would like to install the latest version of the Citrix client.
Environment
Customer using IBM's Controller-on-Cloud software, which is powered by Citrix.
Steps
The exact steps will vary, depending on the client PC operating system and current Citrix client version.
The following steps are based on Windows 10 (and Citrix Receiver client version 4.9).
Steps:
1. Ensure you are logged on with a Windows-administrative account
2. Launch Control Panel, and navigate to 'Apps & Features'
3. Highlight the relevant Citrix client entry, for example:
'Citrix Receiver'
or 'Citrix Workspace'
4. Click 'Uninstall'
Example #1 (Receiver)
 Example #2 (Workspace)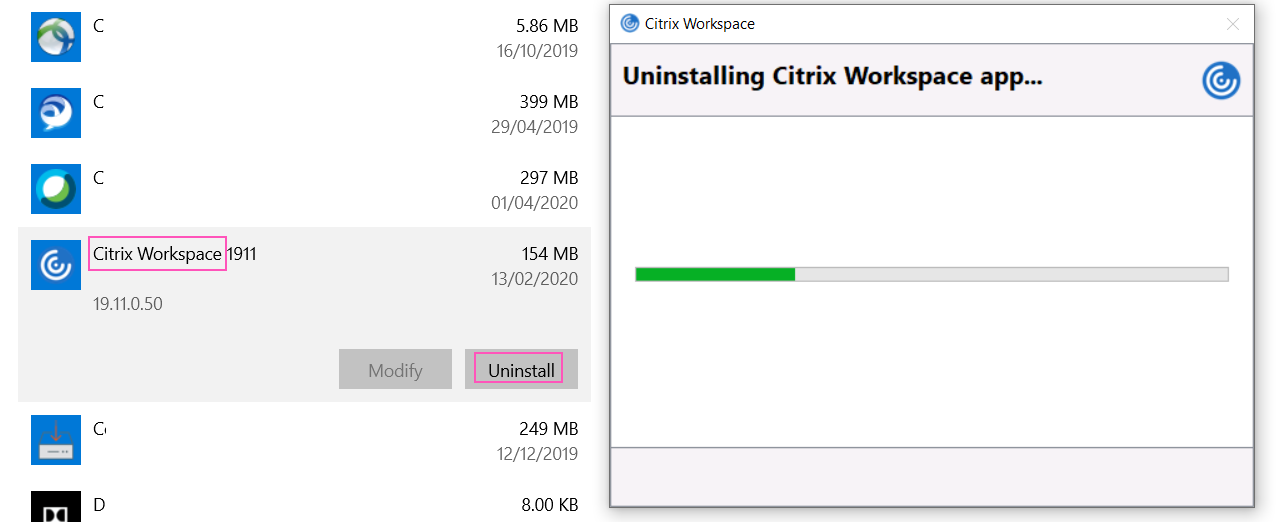 5. Launch the relevant third-party (Citrix) website
At the time of writing this Technote, the relevant website is: https://www.citrix.com/en-gb/downloads/workspace-app/windows/workspace-app-for-windows-latest.html
6. Click on the button "Download Citrix Workspace app for Windows"
7. After the file (typically "CitrixWorkspaceApp.exe") has downloaded, double click on it

8. Perform a default installation
9. At the end, click "Finish":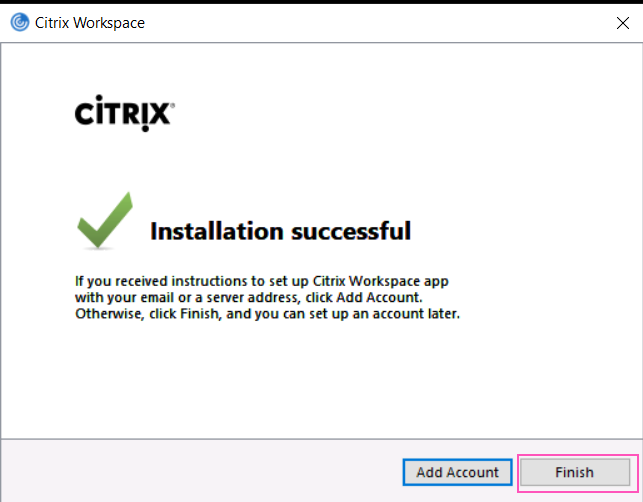 10. Test.
[{"Business Unit":{"code":"BU059","label":"IBM Software w\/o TPS"},"Product":{"code":"SSMRTZ","label":"IBM Cognos Controller on Cloud"},"ARM Category":[],"Platform":[{"code":"PF033","label":"Windows"}],"Version":"All Versions","Edition":"","Line of Business":{"code":"LOB10","label":"Data and AI"}}]
Document Information
Modified date:
12 October 2021