How To
Summary
User would like to change the language of the user interface of PAW (Planning Analytics Workspace).

How can they do this?
Objective
User would like to change the language of PAW.
Steps
Modify the language of the web browser that you use to access PAW.
Example - Chrome (version 74.0.3729.131)
1. Launch Chrome
2. Click "..." - "Settings":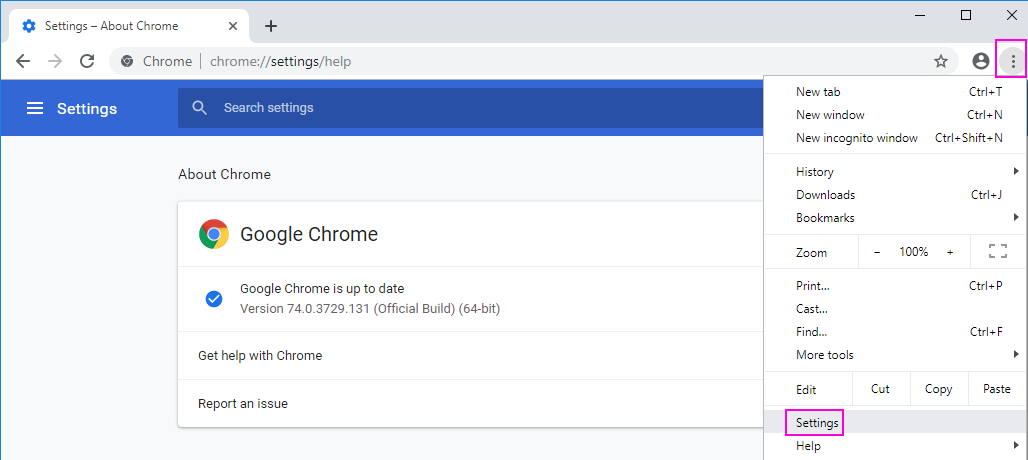 3. Scroll down and click "Advanced"
4. Inside "Languages" - "Language" click "..." next to the language you want to change to (for example 'English (United Kingdom)')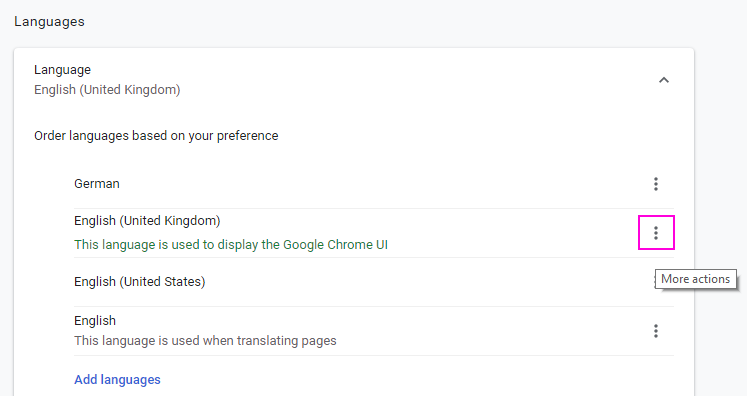 5. Click '
Move to the top
':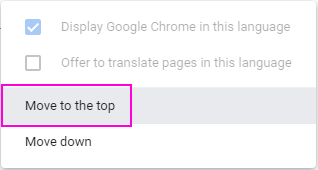 Your preferred language is now at the top, for example: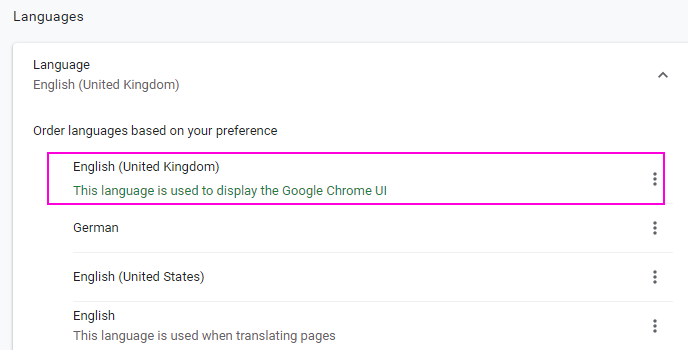 6. Restart browser
7. Test.
Additional Information
Planning Analytics Workspace uses the browser language setting to determine which language to display, so a user can view cubes, views, dimensions, and so on, in their own language without needing any additional configuration.
[{"Business Unit":{"code":"BU059","label":"IBM Software w\/o TPS"},"Product":{"code":"SSD29G","label":"IBM Planning Analytics"},"Component":"","Platform":[{"code":"PF033","label":"Windows"}],"Version":"All Versions","Edition":"","Line of Business":{"code":"LOB10","label":"Data and AI"}}]
Document Information
Modified date:
20 September 2021