News
Abstract
Guardium and Db2 for i - technical resources
Content
---
IBM Security Guardium is an enterprise information database audit and protection solution. It helps enterprises protect and audit information across a diverse set of relational and non-relational data sources.
With Guardium V9.x or V10, Db2 for IBM i can be included as a data source, enabling the monitoring of accesses from native interfaces as well as through SQL.

Audit information provided includes:
SQL accesses whether initiated on a client or the IBM i server

Native database access that is captured in the audit journal

Both SQL access and native access are sent to the Guardium collector in real time

Extending the information available in the audit journal, Guardium captures more details regarding SQL statements, variable values, client special registers, interface information, users, jobs, TCP/IP addresses, and ports
Filtering can be specified on the IBM i server to capture only that information which is required by auditors. For example, it is quite simple to set up auditing of any SQL or native access performed by privileged users.
 
---
To use Guardium Database Activity Monitor (DAM) with Db2 for i S-TAP, the recommended service level is:
IBM i 7.4
IBM i 7.3 - Db2 PTF Group SF99703 Level 8
IBM i 7.2 - Db2 PTF Group SF99702 Level 20
IBM i 7.1 - Db2 PTF Group SF99701 Level 43
and apply IBM i 7.1, individual PTFs: 
PTF 5770SS1 SI65735
PTF 5770SS1 SI66511
PTF 5770SS1 SI67316
Refer to Db2 for IBM i Group PTF Schedule to review the Db2 for IBM i PTF group schedule and availability.
License program 5722SS1-33 Portable App Solutions Environment (PASE) for i is a free of charge, optionally installable component of the operating system. Verify that PASE is installed on your IBM i server. If not, refer to IBM PASE for i

in the IBM i Knowledge Center.

IBM InfoSphere Guardium V9.0 (or higher) appliance (configured as a collector) and the Standard Activity Monitoring for Databases software entitlement.
---
IBM i developerWorks article: "Using IBM InfoSphere Guardium for monitoring and auditing IBM Db2 for i database activity"
ibm.com/developerworks/ibmi/library/i-infosphere_guardium_db2/index.html

Guardium Activity Monitor & Db2 for i Serviceability Guide:
Guardium Activity Monitor & DB2 for i Serviceability Guide - Version 3.3.pdf
 
Guardium V10 overview: 
          https://www.ibm.com/developerworks/library/se-guardium-v10/index.html#ibmi
Guardium V10 S-TAP configuration:

Guardium IBM i Advanced S-TAP Filtering document:
        IBM i Advanced S-TAP Filtering
 
 Introductory Video: "InfoSphere Guardium Data Activity Monitoring for IBM i"
http://www.youtube.com/watch?v=eZYMuibslhQ
---
Figure 1. Guardium V10 - IBM i Features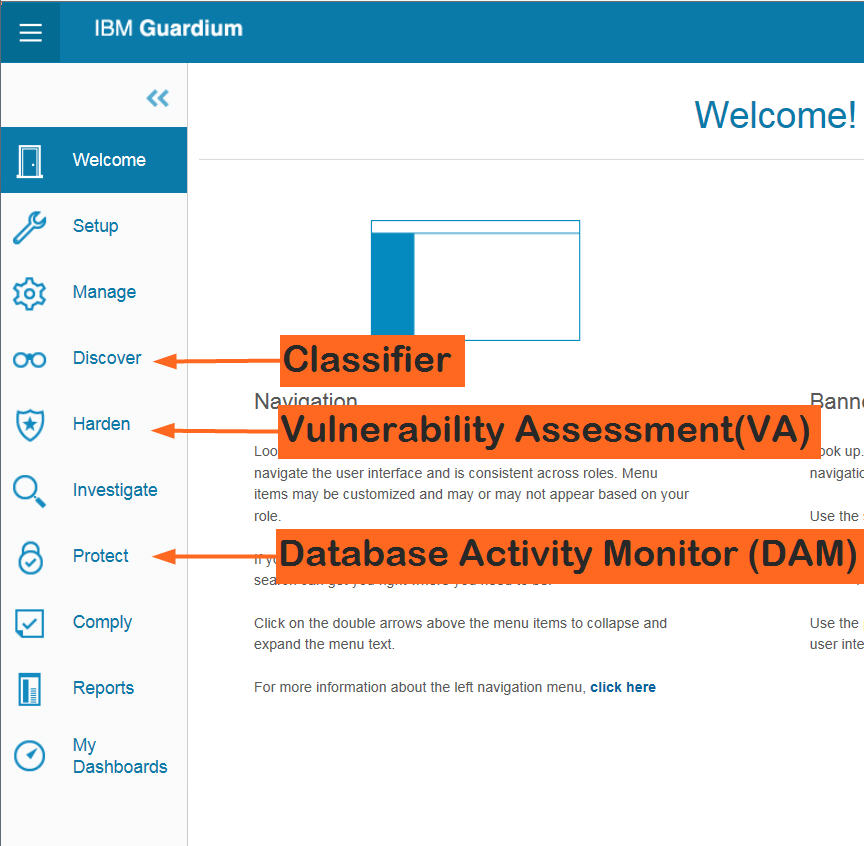 [{"Business Unit":{"code":"BU058","label":"IBM Infrastructure w\/TPS"},"Product":{"code":"SWG60","label":"IBM i"},"Component":"","Platform":[{"code":"PF012","label":"IBM i"}],"Version":"All Versions","Edition":"","Line of Business":{"code":"LOB57","label":"Power"}}]
Document Information
Modified date:
10 December 2020