Troubleshooting
Problem
Instructions on how to enable an IRA trace within the IBM Security Web Gateway Appliance LMI.
Environment
Web Gateway Appliance
Resolving The Problem
STATEMENT OF INTENT
This document serves as instructions for enabling tracing for IRA (user registry) communications within the Web Gateway Appliance. IBM Support recommends verifying available space on the Web Gateway Appliance to successfully complete a trace. Failure to do so may cause an outage.

This should only be attempted on direct request from IBM support.
ENABLING IRA TRACING WITHIN THE WEB GATEWAY APPLIANCE LMI
1. Access the Web Gateway Appliance directly via a browser and login.
https://<Web Gateway Management Node>/reverseproxy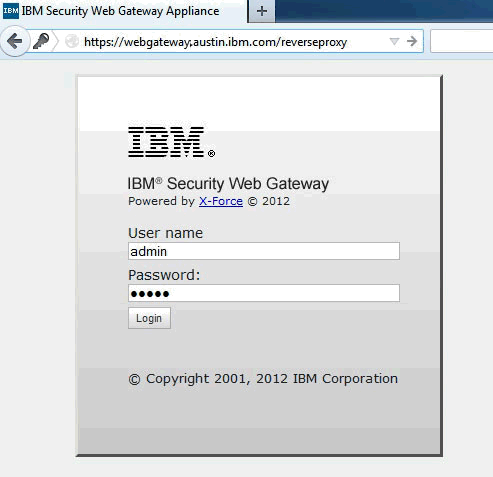 2. Select the Instance.
**NOTE** For this example, the instance name is 'Default'. This my be different in production environment.
3. Choose Manage -> Troubleshooting -> Tracing.
4. Select a filter of "pd.ivc.ira".
a. First select the Filter Bar
b. Type "pd.ivc.ira" in Value.
c. Select the 'Filter' button.
5. Select the "Edit" button on the pd.iva.ira
6. In the dialog, set the level to 9 and select "Save". This will dynamically enable 'pd.ivc.ira' tracing.
7. Recreate the problem
8. Wait 20 seconds
9. Disable tracing by setting level to '0' (See Steps 5 and 6) and select "Save".
10. Collect the support files.
a. From the LMI, use Manage System Settings -> Support Files
11. Upload to support
**NOTE** IBM support may ask for other trace components to be enabled in order to provide a successful resolution.
Related Information
[{"Product":{"code":"SSPREK","label":"Tivoli Access Manager for e-business"},"Business Unit":{"code":"BU059","label":"IBM Software w\/o TPS"},"Component":"WebSeal AMP Appliance","Platform":[{"code":"PF025","label":"Platform Independent"}],"Version":"7.0;8.0;8.0.1;9.0","Edition":"","Line of Business":{"code":"LOB24","label":"Security Software"}}]
Product Synonym
ITAM TAM ISAM SAM TAMeb
Document Information
Modified date:
16 June 2018