Recommended Resources
Abstract
This document provides links to documentation for IBM Cloud Pak System W3500, W3550, W3700, and W4600.
Content
For links to release notes, APAR fix lists, included firmware, and system maintenance and pre-entitled components, see this page:
Related information for IBM Cloud Pak System releases
.
When you access the IBM Documentation URL for a particular collection, select the version that you want to access from the version menu: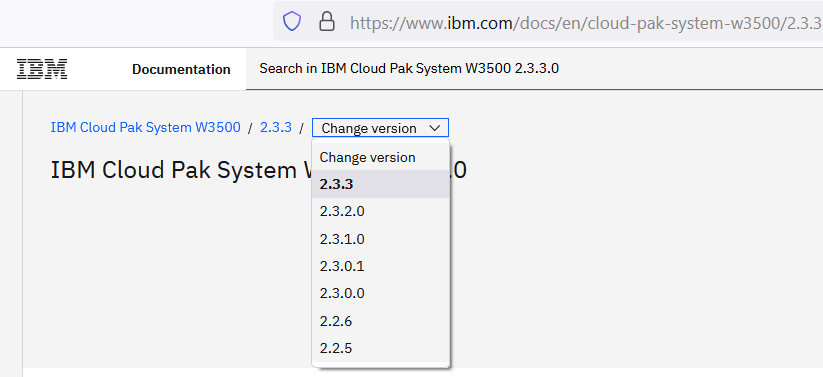 To search by the product family, click the version card to get to the product documentation: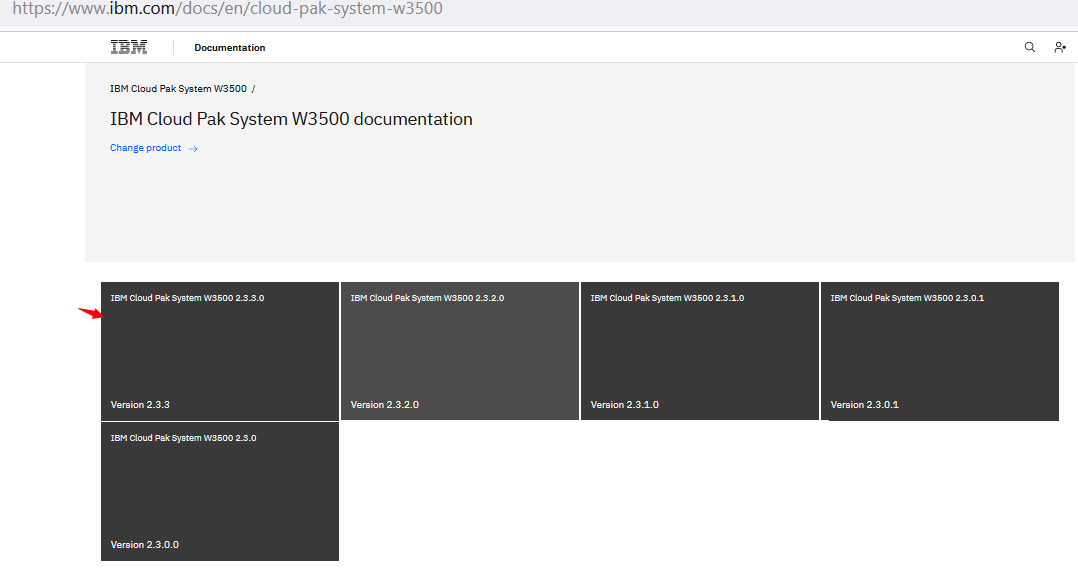 Notes:
The information in each collection applies to that version and subsequent

on the basis of

pack releases. For example, the version 2.3.0.0 collection applies to 2.3.0.x, etc.
If you click to open an old documentation URL, you are redirected to the new IBM Documentation (IBM Docs) URL, which is https://www.ibm.com/docs/en/psw/2.3.0.0

Tips for using IBM Documentation (Docs):
For links to other information relative to problem determination and troubleshooting, including social media resources for Cloud Pak System products, see this page: Welcome to Cloud Pak System Support.
Related Information
[{"Business Unit":{"code":"BU059","label":"IBM Software w\/o TPS"},"Product":{"code":"SSFQSV","label":"IBM Cloud Pak System Software"},"ARM Category":[{"code":"a8m0z000000cwm2AAA","label":"Product Components"}],"ARM Case Number":"","Platform":[{"code":"PF025","label":"Platform Independent"}],"Version":"2.3.0;2.3.1;2.3.2;2.3.3","Line of Business":{"code":"LOB45","label":"Automation"}}]
Document Information
Modified date:
28 October 2021