Troubleshooting
Problem
How to collect and upload a network trace to IBM support from the IBM Security Access Manager Appliance.
Environment
IBM Security Access Manager Virtual or Hardware appliance
Resolving The Problem
Statement of Intent
This document serves as instructions for gather and uploading a network trace to the IBM Support Team. IBM Support recommends verifying the available space on the ISAM for Web appliance to successfully complete the data gathering.
Failure to do so may cause an outage.
This sequence should only be attempted on direct request from IBM Support.
How to gather a network trace using the ISAM for Web LMI
1. Access the ISAM for Web Appliance directly via a browser and login.
https://<Management Interface>/core/login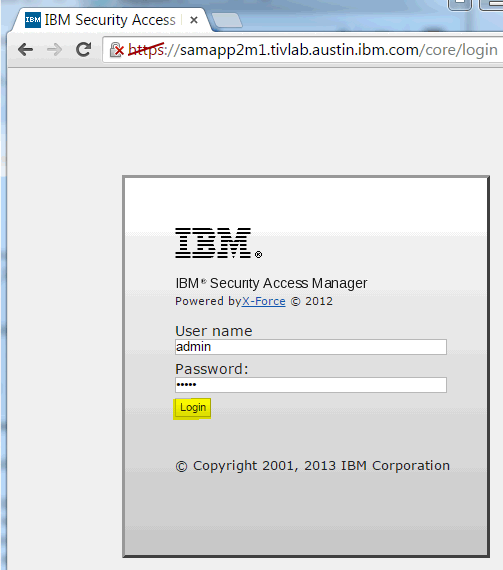 2. Navigate to 'Manage System Settings -> Network Settings -> Packet Tracing'
3. Configure the Packet Tracing using the 'Start' button:
4. The following settings are preferred by support:
Interface: Leave blank so it will capture on all interfaces
Filter: not arp
Maximum File Size (MB): 50 MB
- This is a good starting size and can be adjusted as needed
5. Confirm that your packet trace is running:
6. Recreate your error
7. Stop the network trace

8. Export the file and upload the file to IBM Support via the Secure Enhanced Customer Data Repository. (See Related Information)

PMR Number : <Your PMR Number>
Upload is for:
Security
Email Address : <contact's email address>
9. Please delete the existing network trace to free up the space on your appliance after you have backed up to a repository or have uploaded this to the service request.
[{"Business Unit":{"code":"BU008","label":"Security"},"Product":{"code":"SSPREK","label":"IBM Security Access Manager for Web"},"Component":"Base Appliance;LMI","Platform":[{"code":"PF004","label":"Appliance"}],"Version":"All Versions","Edition":"","Line of Business":{"code":"LOB24","label":"Security Software"}},{"Business Unit":{"code":"BU008","label":"Security"},"Product":{"code":"SSQRZH","label":"IBM Security Access Manager Appliance"},"Component":"Base Appliance;LMI","Platform":[{"code":"PF004","label":"Appliance"}],"Version":"All Versions","Edition":"","Line of Business":{"code":"LOB24","label":"Security Software"}},{"Business Unit":{"code":"BU008","label":"Security"},"Product":{"code":"SSELE6","label":"IBM Security Access Manager for Mobile"},"Component":"Base Appliance;LMI","Platform":[{"code":"PF004","label":"Appliance"}],"Version":"All Versions","Edition":"","Line of Business":{"code":"LOB24","label":"Security Software"}},{"Business Unit":{"code":"BU008","label":"Security"},"Product":{"code":"SSZU8Q","label":"IBM Security Access Manager"},"Component":"Base Appliance;LMI","Platform":[{"code":"PF004","label":"Appliance"}],"Version":"8.0.X;9.0.X","Edition":"","Line of Business":{"code":"LOB24","label":"Security Software"}}]
Document Information
Modified date:
30 January 2020