Flashes (Alerts)
Abstract
Multiple changes have been made to TM1 database administration in the Planning Analytics Workspace 2.0.41 update.
Content
Planning Analytics Workspace 2.0.41 includes multiple changes to database administration.  The 'Threads blocked' counter is no longer displayed on the TM1 database tiles on database administration page.  The number of blocked threads can be found by clicking on a TM1 database tile.
 This change was made to reduce the number of TM1 database connections made from the database administration tiles view, and to better support environments with mixed modes of authentication for Planning Analytics Local.
The database tile should now appear as follows: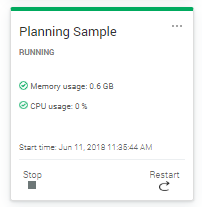 In some cases, a message stating 'Threads blocked: unavailable' is still displayed on each TM1 database tile after the 2.0.41 update.  This error will appear as follows: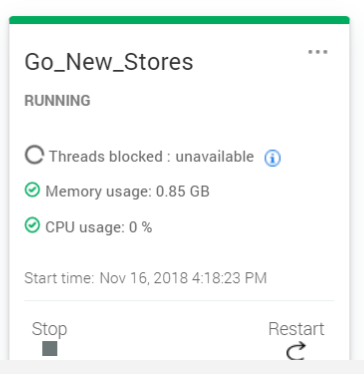 Clearing the web browser cache will remove this message from the TM1 database tile.
[{"Business Unit":{"code":"BU059","label":"IBM Software w\/o TPS"},"Product":{"code":"SSD29G","label":"IBM Planning Analytics"},"Component":"","Platform":[{"code":"PF016","label":"Linux"},{"code":"PF033","label":"Windows"}],"Version":"All Versions","Edition":"","Line of Business":{"code":"LOB10","label":"Data and AI"}}]
Document Information
Modified date:
13 April 2019