Engineered to be the most powerful training platform
IBM® Power System™ AC922 delivers unprecedented performance for analytics, artificial intelligence (AI), and modern HPC. The Power AC922 is engineered to be the most powerful training platform available, providing the data and compute-intensive infrastructure needed to deliver faster time to insights. Data scientists get to use their favorite tools without sacrificing speed and performance, while IT leaders get the proven infrastructure to accelerate time to value. This is IT infrastructure redesigned for enterprise AI.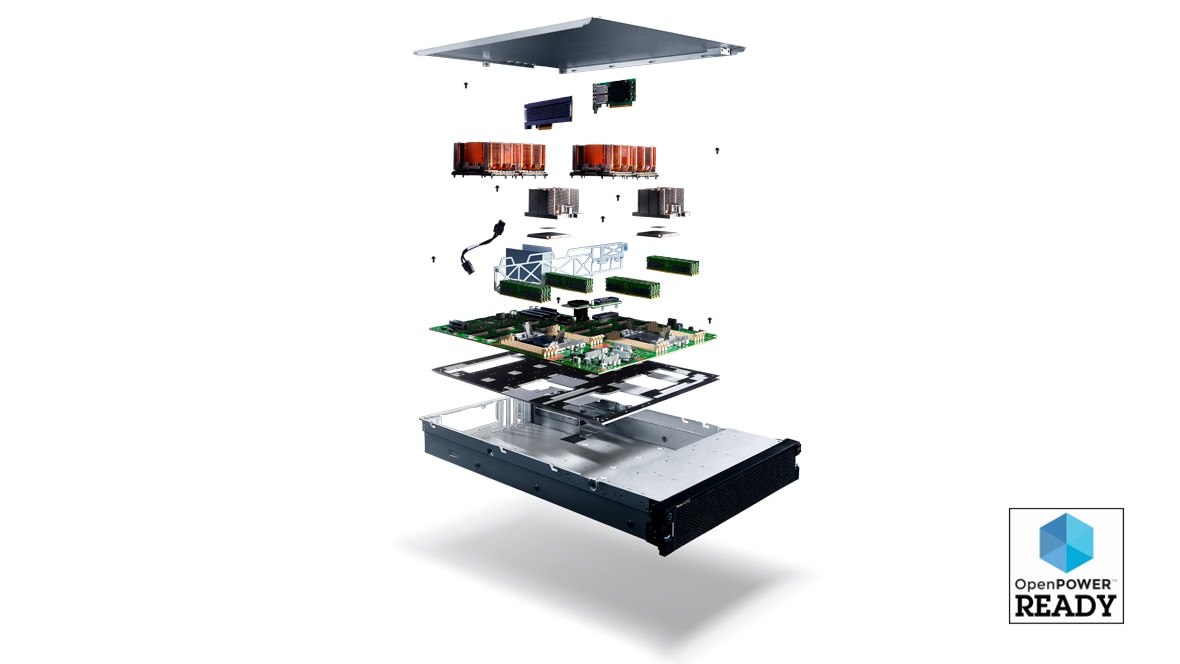 An acceleration superhighway
Designed to fully exploit the capabilities of its GPU accelerators, by eliminating I/O bottlenecks and sharing memory across GPUs and CPUs.
Designed for the AI era
The AC922 was designed to accommodate the data-intensive characteristics of modern analytics, HPC and AI workloads.
Enterprise grade
Combines the cutting edge AI innovation Data Scientists desire with the dependability IT requires.
POWER9 performance
Built for the AI era, the POWER9 CPU supports up to 5.6x more I/O and 2x more threads than its x86 competitors.
Key features of IBM Power System AC922
Faster I/O - up to 5.6x more I/O bandwidth than x86 servers
PCIe Gen4 – 2x the bandwidth of PCIe Gen3
POWER9 processor—the latest POWER processor, designed for AI
Advanced GPUs - up to 6 NVIDIA® Tesla® V100 GPUs with NVLink
Coherence - share RAM across CPUs & GPUs
Built scalable from one server to supercomputer
Product images