More than a billion intelligent, connected devices already comprise today's "Internet of Things (IoT)."
The expected proliferation of hundreds of billions more places us at the threshold of a transformation sweeping across the electronics industry and many others. Yet, the dream of a smart, safe and efficient future is threatened by subscription fees, ubiquitous advertising and intrusive surveillance. For the IoT to survive the end of trust and successfully scale from billions to hundreds of billions of devices, executives need to rethink the technology strategy, business models and design principles at its foundation.
This first report of our study shows that a low-cost, private-by-design "democracy of devices" will emerge that will enable new digital economies and create new value, while offering consumers and enterprises fundamentally better products and user experiences.
Study highlights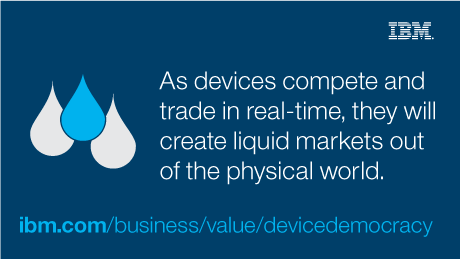 About the author

Veena Pureswaran
Global Electronics Industry Lead,
IBM Institute for Business Value
Read related IBM executive reports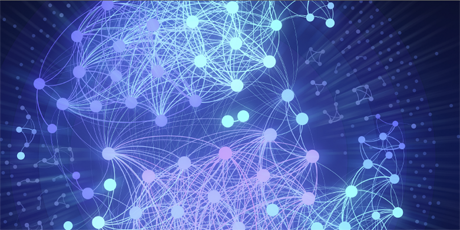 Empowering the edge
Practical insights on a decentralized Internet of Things
The Economy of Things
Extracting new value from the Internet of Things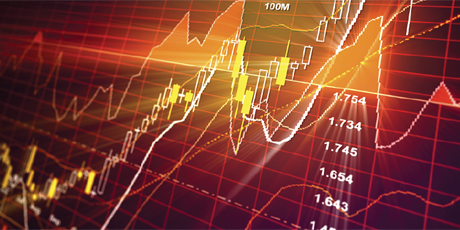 The Business of Things
Designing business models to win in the cognitive IoT
Learn more about IBM solutions

As a global electronics company, we understand the issues facing the high tech industry and the continuous transformation required to thrive.

How IBM sees the Internet of Things: IoT in the cognitive era
Learn how blockchain will fundamentally change the way we do business. Then let us help you give it a try.

Download the IBV App
Access our latest thought leadership, including C-suite studies and industry insights. Maintain a library, receive regular updates. Explore enhanced content.

Sign up to receive monthly e-mail updates on recent papers from the IBM Institute for Business Value.