Creating differentiated guest experiences
Buoyed by signs of global economic recovery and optimistic growth forecasts in developing economies, hotel chains will continue their rapid expansion in the coming decade. At the same time, intense competition in key guest segments, ever-increasing guest expectations and more diverse traveler needs will apply pressure to keep room rates down. To maintain profit margins, hoteliers will need to renew emphasis on cost reduction and break through the consumer perception of commoditization. Paradoxically, it is standardization that will pave the way not only to control costs, but also to provide the differentiated customer experience guests crave.
Study highlights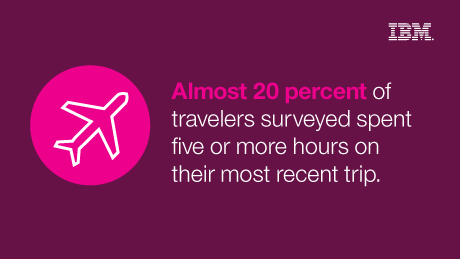 About the author
Steve Peterson
Travel and Transportation Lead,
IBM Institute for Business Value
Read related IBM executive reports

Download the IBV App
Access our latest thought leadership, including C-suite studies and industry insights. Maintain a library, receive regular updates. Explore enhanced content.

Sign up to receive monthly e-mail updates on recent papers from the IBM Institute for Business Value.
Deep industry expertise provides the foundation for solving the most complex business problems.