Fraud has become pervasive
Fraud is a top-of-mind concern for financial institutions, particularly as electronic banking and payments opened a new and relatively porous channel, which organized crime has exploited in some rather complex and profitable schemes. But some leading institutions have found ways to effectively counter the threat through practical transformation plans supported by emerging technologies related to big data and analytics. This report examines their best practices for fighting fraud, as well as for transforming operations to do so.
Study highlights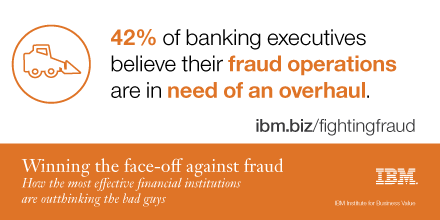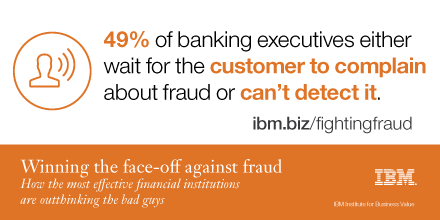 About the authors
Wilson Davis
Associate Partner, Strategy and Analytics, Fraud,
IBM Global Business Services
David Dixon
Worldwide Financial Crime Industry Leader, IBM Analytics
Read related IBM executive reports

Download the IBV App
Access our latest thought leadership, including C-suite studies and industry insights. Maintain a library, receive regular updates. Explore enhanced content.

Sign up to receive monthly e-mail updates on recent papers from the IBM Institute for Business Value.

Attract and retain customers, develop new sources of revenue, streamline operations, and address risk and regulatory requirements.