From the Internet of Things to an Economy of Things
Thanks to the Internet of Things (IoT), physical assets are turning into participants in real-time global digital markets. The countless types of assets around us will become as easily indexed, searched and traded as any online commodity. While some industries will be tougher to transform than others – those with physical limitations, such as manufacturing, will be harder to digitize – untold economic opportunities exist for growth and advancement.
Our research shows this will create a new "Economy of Things" with significant consequences. Here, we explore this transformation, including what could happen to industry profit pools, as well as the likely impacts on existing players in different industries.
Study highlights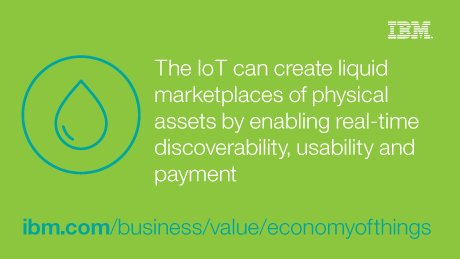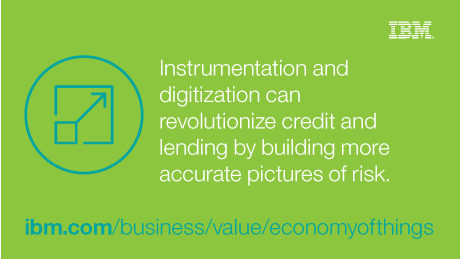 About the authors

Veena Pureswaran
Global Electronics Industry Lead,
IBM Institute for Business Value

Dr. Robin Lougee
Global Research Industry Lead for the Consumer
Product and Agriculture Industries, IBM Research
Read related IBM executive reports
Device democracy
Saving the future of the Internet of Things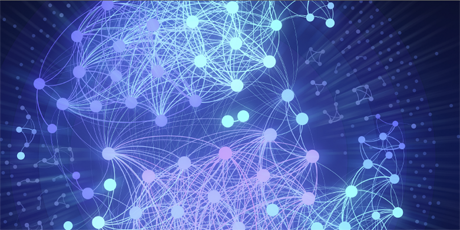 Empowering the edge
Practical insights on a decentralized Internet of Things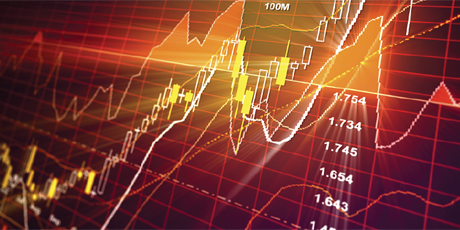 The Business of Things
Designing business models to win in the cognitive IoT
Learn more about IBM solutions

As a global electronics company, we understand the issues facing the high tech industry and the continuous transformation required to thrive.

How IBM sees the Internet of Things: IoT in the cognitive era
Learn how blockchain will fundamentally change the way we do business. Then let us help you give it a try.

Download the IBV App
Access our latest thought leadership, including C-suite studies and industry insights. Maintain a library, receive regular updates. Explore enhanced content.

Sign up to receive monthly e-mail updates on recent papers from the IBM Institute for Business Value.