Consumer convergence
Healthcare has long aspired to "patient-centricity." Now, new players vying to enter the healthcare market are finding abundant opportunities to own a piece of the industry. Large scale, customer-focused companies are demonstrating that they have the balance sheets to buy into healthcare in a big way, anything from a payer to a pharmacy benefit manager to a hospital. Rumors are rampant that leading retailers and e-tailers with the scale to unleash operational efficiency and pricing optimization, the reach for customer intimacy and technical savvy to integrate experience across channels will soon join the party. They will likely change the industry as we know it.
Read related IBM publications
Stay informed
IBV contact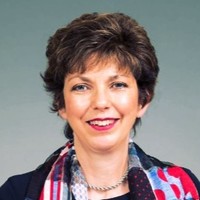 Heather Fraser
Global Healthcare and Life Sciences Lead
IBM Institute for Business Value
IBM IBV app
Access our latest thought leadership, including C-suite studies and industry insights. Maintain a library, receive regular updates. Explore enhanced content.