Succeeding in the changing Business of Things
As the Internet of Things (IoT) becomes ubiquitous and the cost of embedding connectivity and intelligence gets cheaper, companies are now focusing on how to successfully compete in the IoT. The new "Business of Things" is moving beyond selling connected, intelligent products and beyond selling new services. It is expanding to deliver compelling experiences over the life of a product.
Throughout the electronics industry, executives need to focus on IoT strategies and business models that:
enable "things as agents" to create more valuable
experiences; co-operate through the complexity of
evolving ecosystems to deliver these experiences;
and establish a new order of business that aligns the organization with an IoT strategy.
Study highlights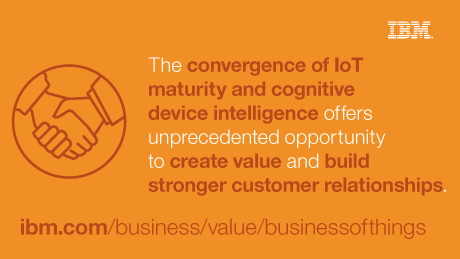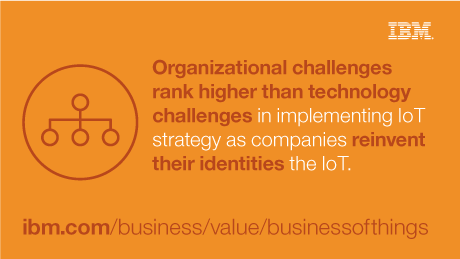 About the authors

Veena Pureswaran
Global Electronics Industry Lead,
IBM Institute for Business Value

Scott Burnett
Managing Director, Global Consumer Electronics,
IBM Electronics Industry

Bruce Anderson
Electronics Industry General Manager IBM
Read related IBM executive reports
Device democracy
Saving the future of the Internet of Things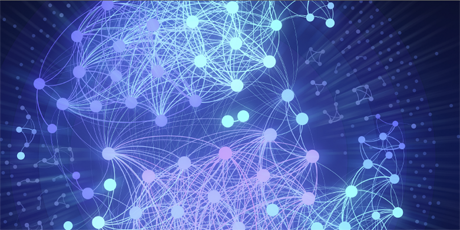 Empowering the edge
Practical insights on a decentralized Internet of Things
The Economy of Things
Extracting new value from the Internet of Things
Learn more about IBM solutions

As a global electronics company, we understand the issues facing the high tech industry and the continuous transformation required to thrive.

How IBM sees the Internet of Things: IoT in the cognitive era
Learn how blockchain will fundamentally change the way we do business. Then let us help you give it a try.

Download the IBV App
Access our latest thought leadership, including C-suite studies and industry insights. Maintain a library, receive regular updates. Explore enhanced content.

Sign up to receive monthly e-mail updates on recent papers from the IBM Institute for Business Value.