Driving in the next decade
Conventional automotive industry wisdom warns executives that people are losing interest in cars. However, results from our recent survey of over 16,000 consumers indicates that people will engage with cars – and cars with people – in new ways. The car will remain a key fixture in personal transportation. For U.S. consumers, owning a car remains important; however, they don't necessarily need to own one in the traditional sense. Like consumers in the rest of the world, they are ready for industry innovation that deepens their connections with cars and the expanding Internet of Things (IoT). New mobility options are already beginning to transform U.S. consumers' lives and expectations.
Study highlights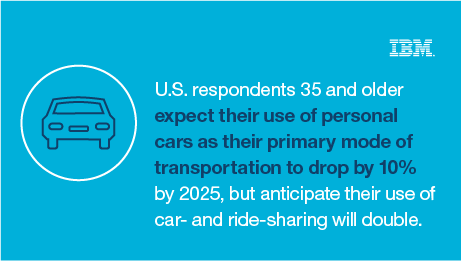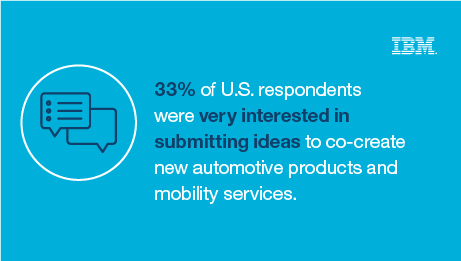 About the authors

Donna Satterfield
Vice President and Americas Automotive Industry Leader, IBM
Global Business Services

Ben Stanley
Automotive Research Leader,
IBM Institute for Business Value
Read related IBM executive reports

Download the IBV App
Access our latest thought leadership, including C-suite studies and industry insights. Maintain a library, receive regular updates. Explore enhanced content.

Sign up to receive monthly e-mail updates on recent papers from the IBM Institute for Business Value.

Leverage our deep automotive industry expertise and solution portfolio to develop intelligent, sustainable vehicles, expand service opportunities to exploit increasing vehicle connectivity, deliver personal and immersive customer experiences, and predict and avert manufacturing and supply chain disruptions.