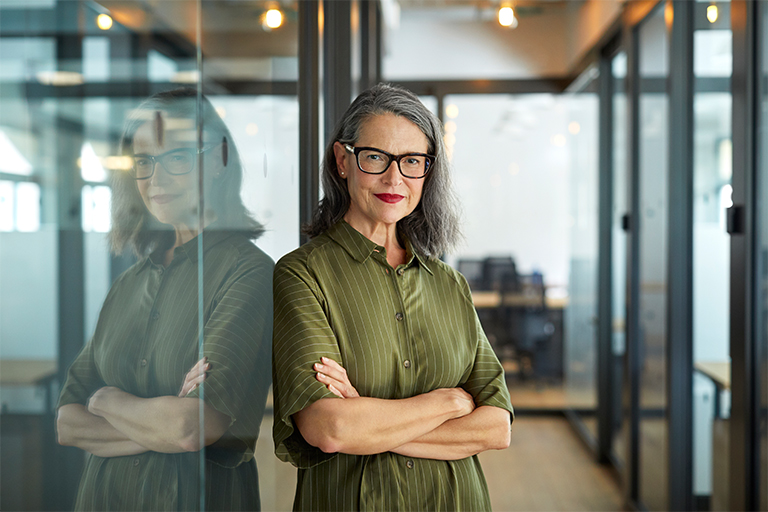 Historically, human resources (HR) professionals served in more of an administrative capacity, but the discipline is undergoing a radical transformation.
Companies today face public health issues, resilience threats, social unrest and organizational change at a rapid pace. As the business strategies and model continue to adapt to digital transformation, it's more crucial than ever to foster communication, collaboration, capacity and culture within your workforce.
The rapid pace of transformation has only accelerated due to the pandemic. Organizations are constantly challenged to build employee engagement, reinforce trust and nurture a resilient workforce. In the midst of such change, your HR teams are focusing on what matters most—the people that make your business unique. By gaining a deeper understanding of the people within your organizations, your HR teams can learn what employees need and empower them to better deliver clients value.
HR is pivoting and reprioritizing the employee experience by using technology to better support reskilling, cultural transformation and new ways of working. Industry leaders are deploying new, exponential technologies at scale to help empower their HR teams with the data that employees and clients produce every day. HR teams are also using technologies like AI and automation to build new business platforms and ways of working across the organization. Integrating these technologies into your day-to-day operations empowers employees to improve and grow their skills in new ways.
The evolution of HR
Business executives overwhelmingly agree that HR must be radically redefined.1 But redefining HR isn't the first change HR has gone through.
HR 1.0
In the industrial era, or HR 1.0, there was a focus on compliance, administration and efficient service delivery. But the introduction of the internet created new needs.
HR 2.0
In HR 2.0, integrated and global centers of excellence developed, and the focus shifted to training and empowering HR teams to help achieve business goals.
HR 3.0
Today, we have entered into the new era of HR 3.0, where HR functions as an agile consulting group that helps bring innovative new solutions, cognitive tools and transparency to an organization.
So where should you focus to ensure your HR discipline continues to evolve?
Companies that evolve to this model far outperform their peers, but only 10% of HR executives are living HR 3.0 today.1 With the right approach, your HR teams can cultivate a sustainable workforce where employees are inspired, enabled and empowered to help you maintain business continuity in the face of disruption.
By focusing on the following guiding principles, you can propel your teams into a new era of human resources and, ultimately, work:
Skills at the core
Executives recognize the skills gap, and HR teams need to continuously improve upon the ability of their workforce to acquire and deliver those skills in the flow of work.
Intentional experiences
The same approach to creating rich client experiences must be applied to employees to drive an organization's overall enterprise transformation and business outcomes.
Modernized HR
With a cloud-based HR system, data can be easily shared across platforms—providing business leaders with near real-time access to actionable insights.
Diversity, inclusion and transparency
A deep understanding of workforce dynamics empowers teams to create a more equitable workplace with a diverse and inclusive foundation.
For each area, we'll discuss how to identify opportunities to grow and what the next step should be.
Citations