Life insurance isn't a topic most people want to talk about, so selling it can be a sensitive, complicated discussion. How could The Siam Commercial Bank (SCB), Thailand's oldest lender, initiate and guide life insurance conversations with its customers and modernize its sales approach?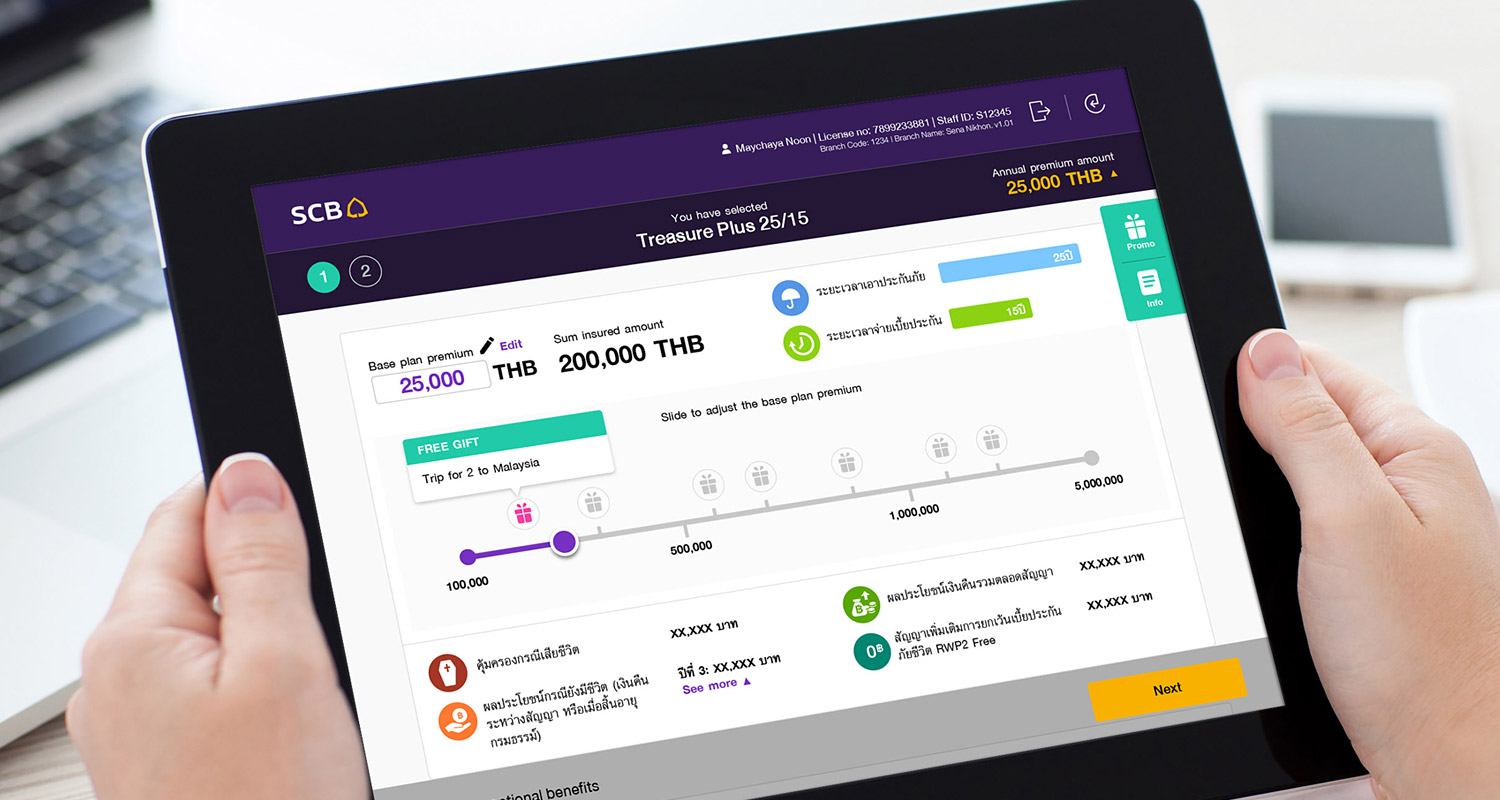 Insight
Start advising and sales will come
Our observations of SCB branch staff with customers taught us that most people aren't familiar with how life insurance works or its benefits, making them leery of agents seemingly hungry to make a sale. What's more, because the needs of individuals vary as much as the individuals themselves, the burden is on agents to be familiar with the entire product portfolio. The best approach to selling insurance is both personal and advisory: encourage joint conversations to educate customers, discover needs and engender trust, and use advanced technology to help identify the most relevant, tailored product recommendations.
Idea
Equip SCB staff for meaningful and personal interactions
In collaboration with IBM iX, SCB launched the iPlan iPad app, a tool that helps branch staff hold structured, more personal customer conversations on the go. The solution guides dialogues and educates, digitally recognizing and synthesizing consumers' needs. At the same time, it helps agents make recommendations and offers advice on the best policy options. To speed and facilitate decision-making, it also streamlines the application process and provides custom quotes.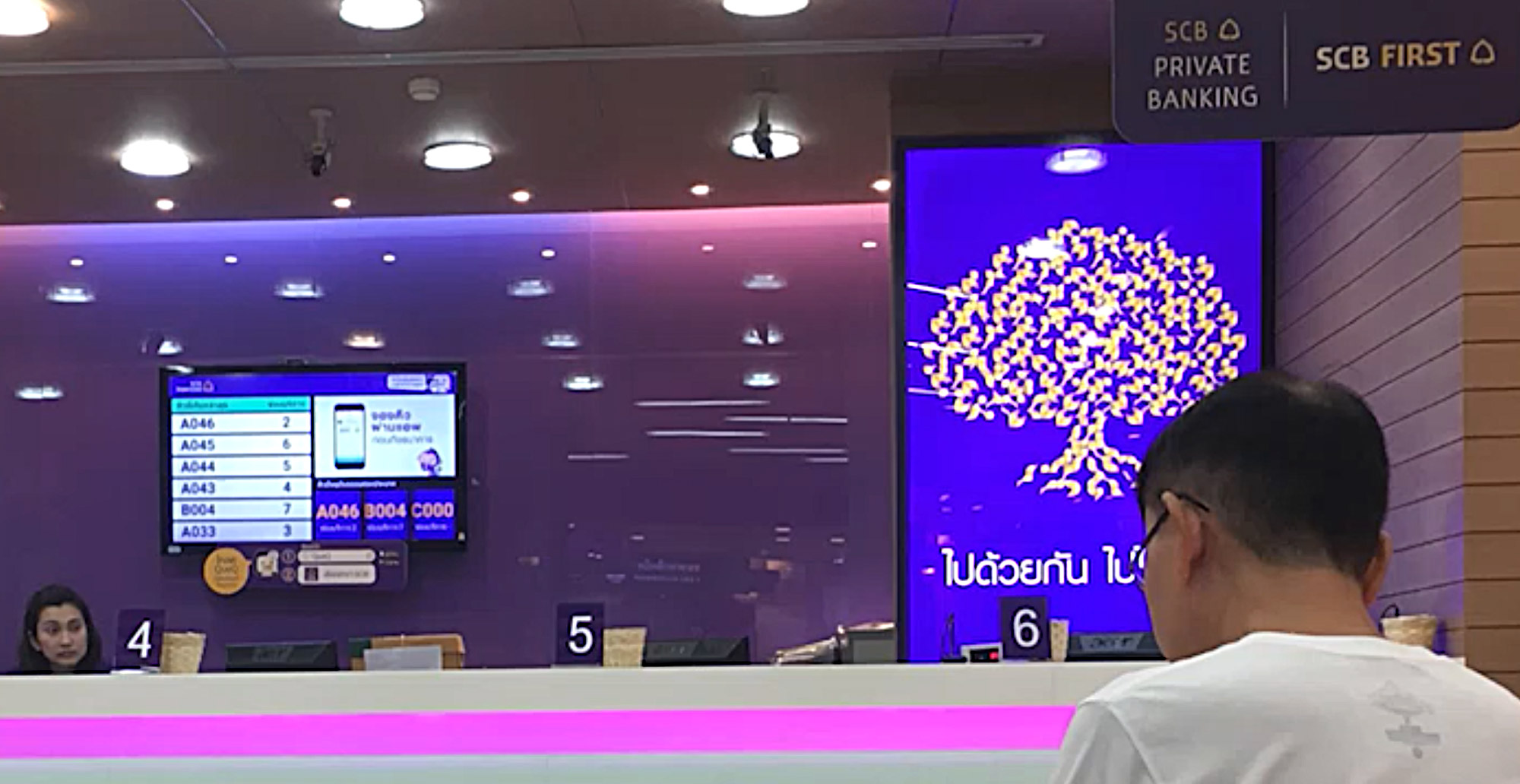 Impact
Easing life insurance conversations
Since August 2017, SCB has rolled out the iPlan iPad app to more than 3,000 relationship managers across 1,200 bank branches nationwide. Now, agents work faster and smarter: 20% of all insurance sales are made through the tool, reducing transaction time from an estimated 2-3 weeks to 30 minutes.
750X
faster transaction times
20%
of sales conducted through iPlan
3,000
users across 1,200 branches
Ready to see what we can
do for your business?