Content is everywhere, and typically the problem is not creating it, but making your content searchable and available to users whenever, however and wherever they want it. Ascential's Cannes Lions is no exception, with their library of inspiring content from celebrated speakers at the annual Festival of Creativity.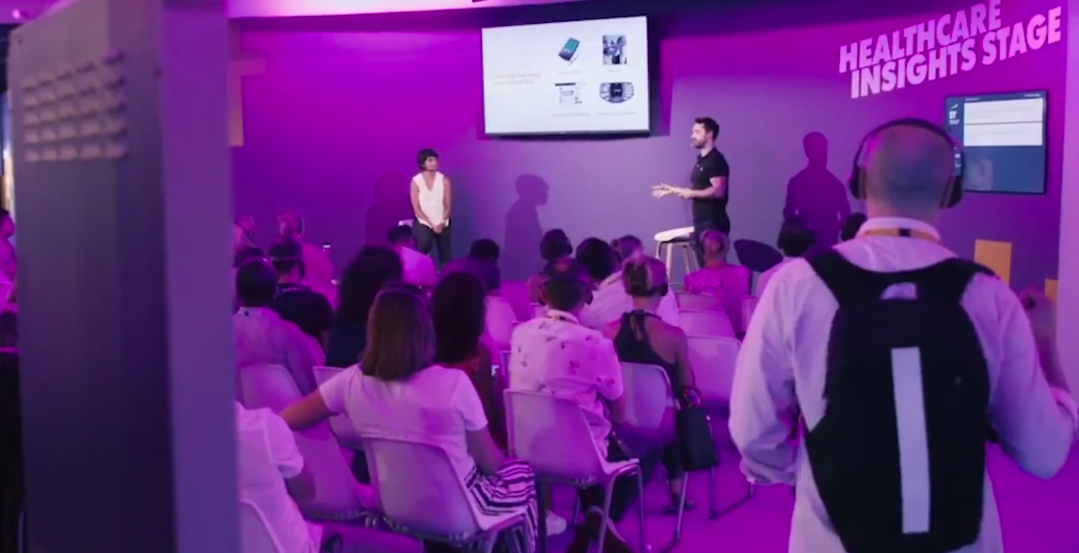 Insight
Every year the Cannes Lions festival is a hub of inspiration, bringing together some of the best work and people across the world. In the month after the event alone, they see 20% surges in site traffic with the majority spending time viewing videos from the event.
The IBM iX team was asked to create a new experience for their discerning audience. A platform to better allow delegates and subscribers to access the insights they want and generate new conversations.
We know that how content is consumed has changed. Users want content on their terms—content that is specific, bite-sized, relevant to their needs and delivered through simple, intuitive search. If it's not on their terms the first time they come to you, it's likely they won't come back.
AI provides an opportunity to understand what users are looking for by understanding their natural search behaviour and identifying trending themes that are driving engagement.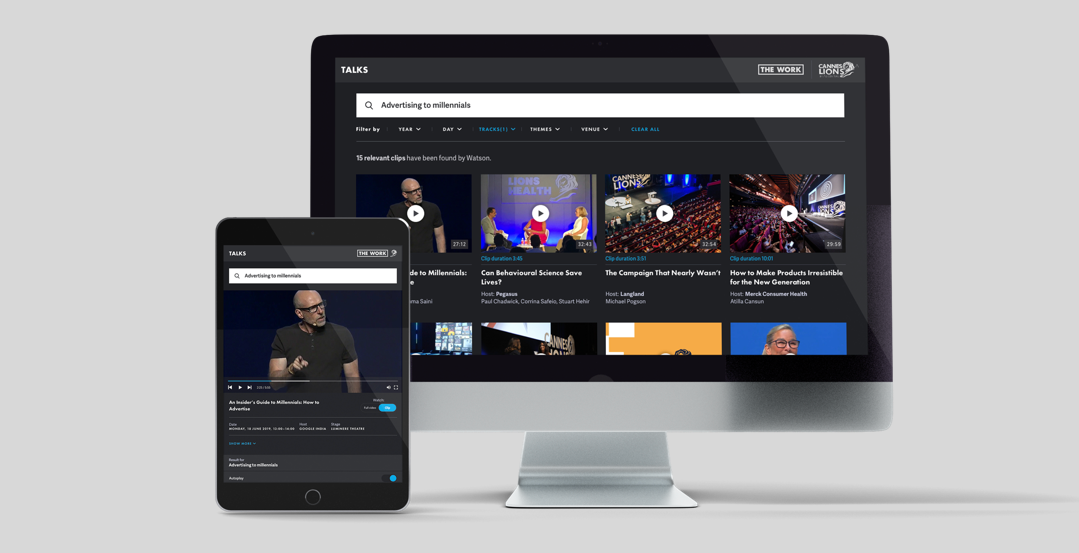 Idea
As part of our new relationship with Cannes Lions, IBM iX has designed and developed Talks @ Cannes, a cognitive video search platform. This platform ingests all the talks from the 2018 festival and all the upcoming talks from 2019 as they happen.
Users will be able to search using natural language or asking questions relevant to their business. Resulting video recommendations will take them directly to the most helpful scenes in the videos for a personalized and useful experience.
Working away in the background, the interactive platform uses IBM Watson Media to understand and learn unstructured speech from each video.
Watson Discovery takes this data and through AI, understands the context of their search and begins the video at just the relevant scenes. Afterward, it will encourage users to watch more through contextually-relevant playlists.
IBM iX brings this technology together to ensure a slick, hyper-personalized video viewing experience.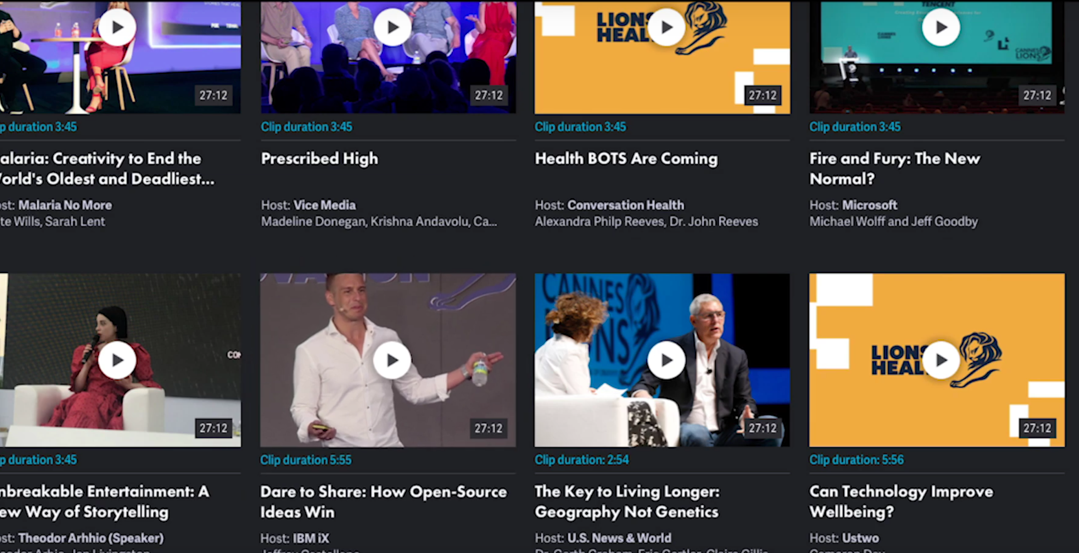 Impact
During the festival, it is estimated that 12,000 people will be in attendance with many viewing content through a digital pass.
With the current site driving 50% of video search alone in the month after the festival, we expect to see a significant increase in viewership as a result of the new behaviour introduced by Watson AI.
Cannes Lions represents the best of creativity and by providing their users with AI data-driven content, they will not only generate more insight but can facilitate meaningful conversations with their peers around the world, throughout the year.
Ready to see what we can
do for your business?