While Tidy Cats had often pushed boundaries with its playful and irreverent marketing, in 2016 the brand introduced a campaign that really grabbed people's attention—not unlike being hit with the unmistakable smell of lousy cat litter (but in a good way).
Best in Class
for Google Brand lift
Insight
Odor Control
Our target cat owner strives to keep his/her home—and life—under control. They take pride in keeping their home tidy and welcoming, so we zeroed in on an issue we knew would strike a chord: odor control.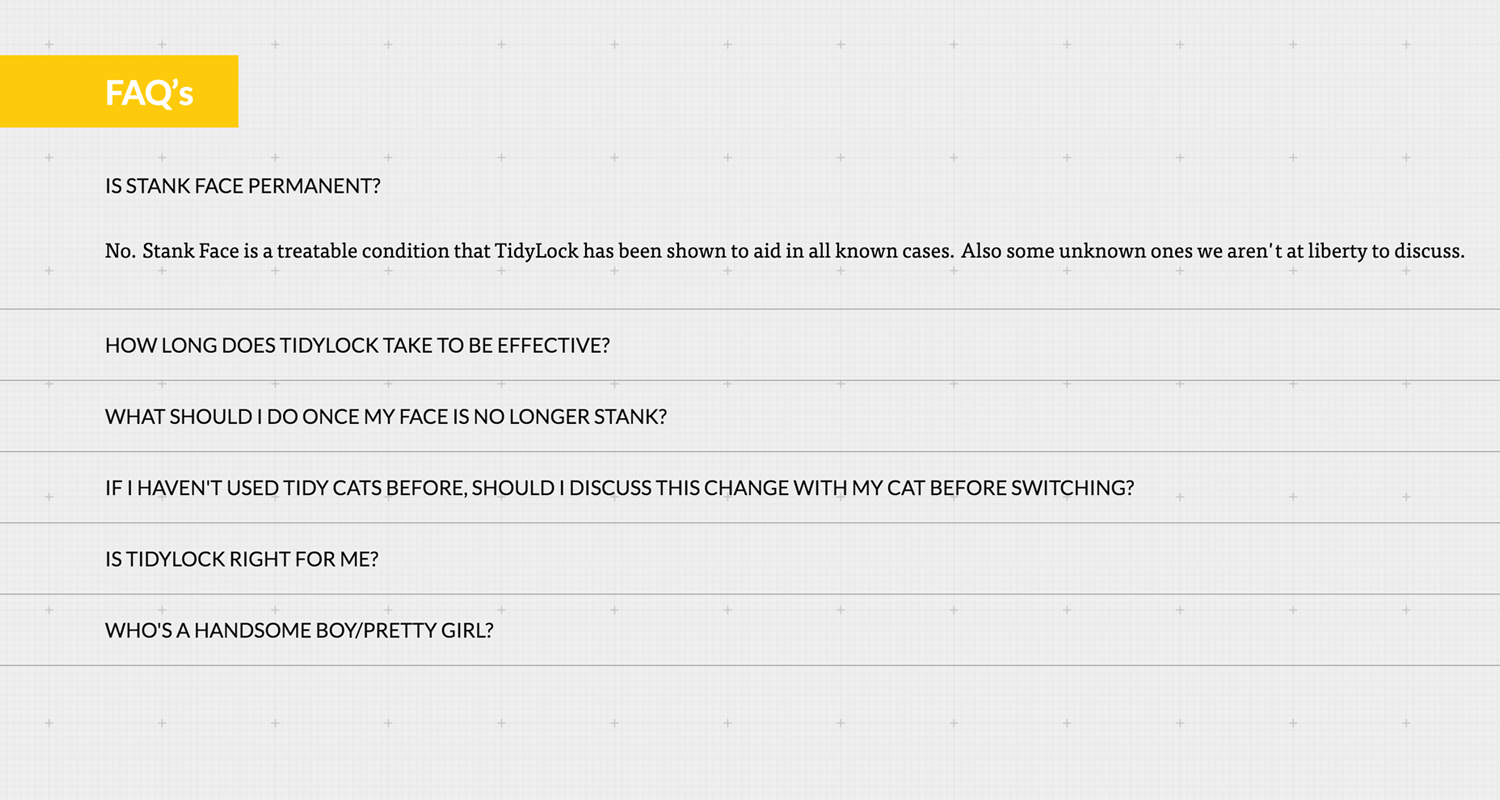 Idea
Attention Grab
In a category entrenched in an odor-control claims war, we flipped the script from functional to emotional. It would show, not tell, by adding fuel to an existing internet phenomenon, the Stank Face—a visceral expression to an unpleasant act or odor. The campaign focused on the drama of that moment, punctuating it with slow motion, high-definition visuals, and a larger-than-life operatic score, making the viewer really feel the repercussions of choosing lousy litter.
See the Tidy Cat Stop Stank Face website.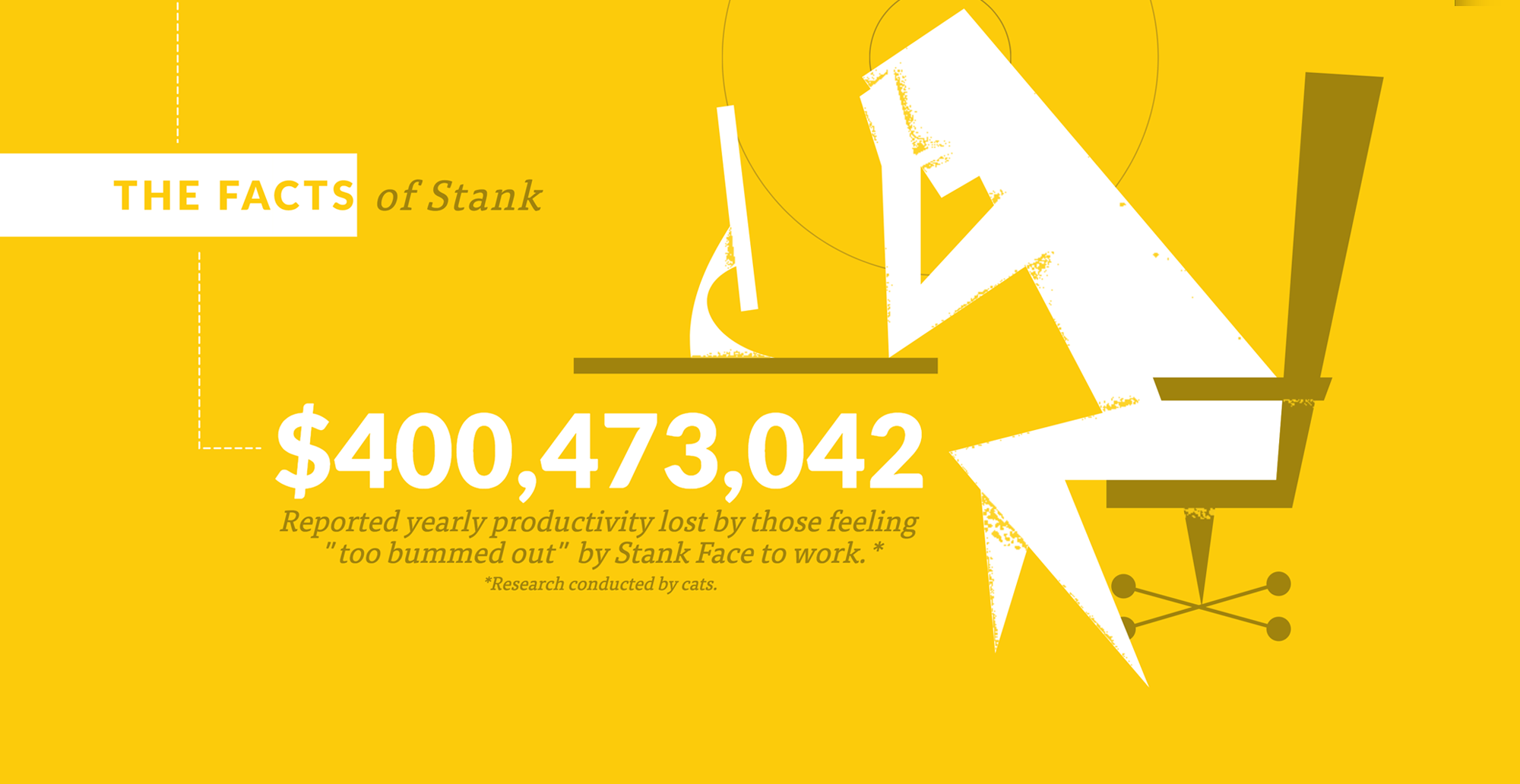 Impact
Breath of fresh air in a stinky category
The campaign garnered immense positive sentiment and consumer appreciation with its unconventional approach, attracting the attention of a wider audience than ever before. The effort exceeded all benchmarks for recall, awareness, consideration, favorability, and purchase intent, surpassing the category competition.
Ready to see what we can
do for your business?