Established in 2007, Azerbaijan-based PASHA Bank has become the country's leading corporate bank. It serves companies in the agricultural, transportation, manufacturing, construction and retail industries offering all types of key financial and banking services. Now, more than two decades later, how could the bank improve its technology, business process and areas of expertise to develop new products, strengthen its market reach and drive a new digital way of working?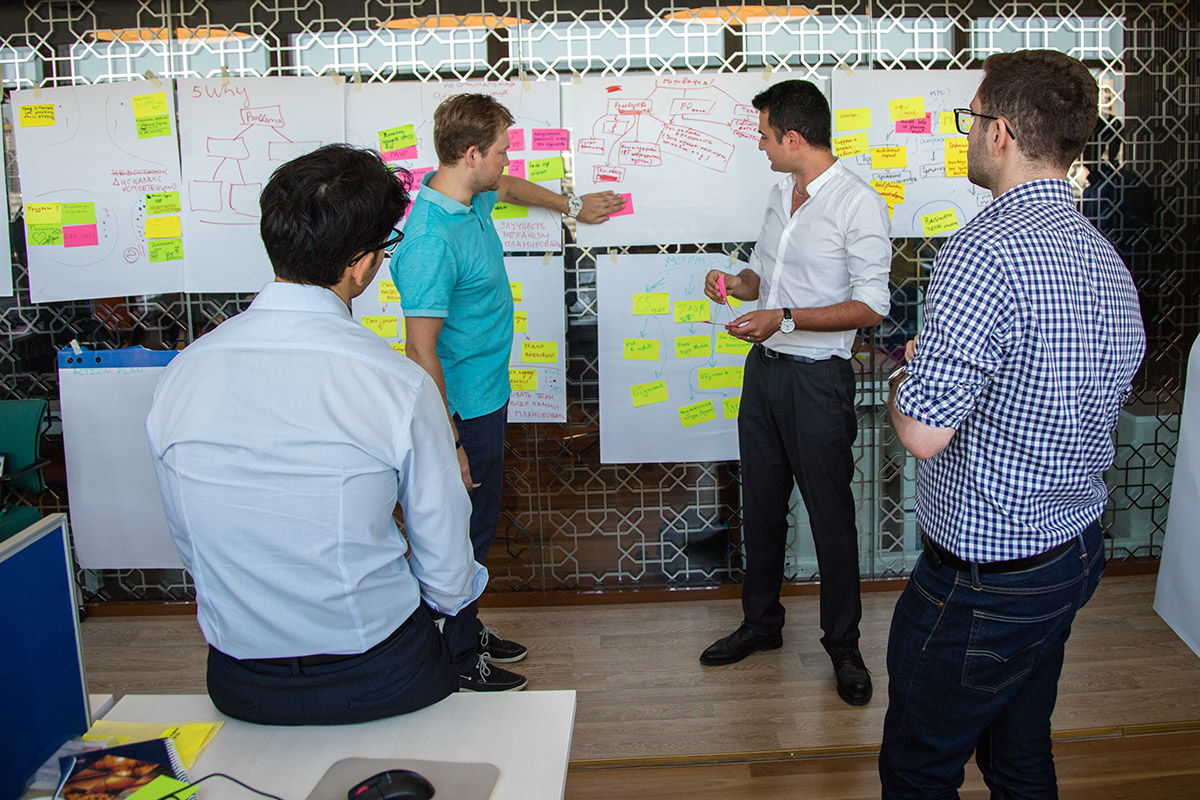 Insight
First things first: Develop a digital strategy
PASHA Bank set ambitious goals: double its loan portfolio in three years, tap more of the SME market and move the majority of its customers' operations to digital channels, among others. After conducting extensive market and competitive research, IBM iX® Russia developed a comprehensive, three-year business, digital and IT transformation strategy for PASHA Bank. But bringing the bank's digital ambitions to life would require collaboration and teamwork, where everyone works together for a common goal.
Idea
Work side-by-side in a digital lab
To achieve the bank's many strategic initiatives — which included developing advanced digital channels for customer service, transitioning to a lean IT system, reinventing business processes, and enhancing the bank's product offerings — IBM created an in-house Digital Lab. The lab is staffed with more than 40 digital experts from both the bank and IBM iX. The teams work side by side using IBM Design Thinking along with agile and DevOps methodologies to share their expertise and create new competencies. To infuse changes across the organization, the team is also in charge of IT transformation, IT governance and new enterprise architecture development.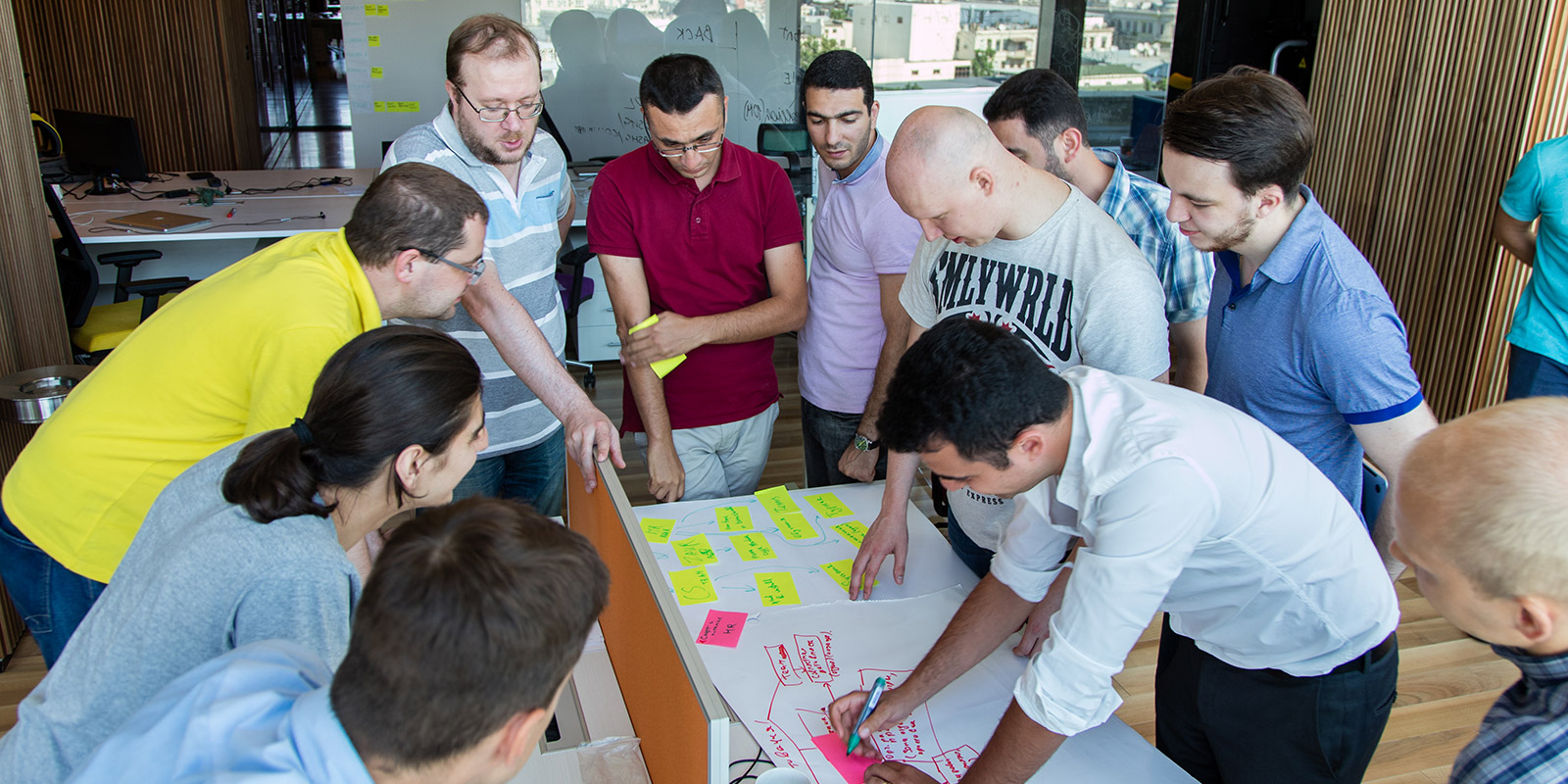 Impact
A leading digital player in the financial industry
Together with PASHA Bank, IBM iX is developing minimum viable products (MVPs) for some of the bank's newest digital products more quickly and efficiently than ever before. For instance, in only six months by working as a single team, the lab launched its first MVP for a Digital Corporate Banking product. This app provides business customers with vital daily banking capabilities delivered through a new user interface and user experience.
16%
increase in active digital customers
18%
reduction in operations costs
400%
faster time-to-market — three months instead of one year
"We believe that efficient collaboration is a key driver of our successful operation in the region. Therefore, we highly value our partnership with IBM, which is grounded on strong cooperation and dedication to exchange expertise and best knowledge that greatly contributes to our goal to become the country's first digital bank."
— Taleh Kazimov, Chairman of the Executive Board and Chief Executive Officer, PASHA Bank OJSC
Ready to see what we can
do for your business?