It's no secret that today's savvy consumers arm themselves with research and product information before they even enter a store. How could City Furniture, whose showroom associates helped customers using antiquated "green screen" technology at fixed work stations, make shopping and buying as informative, easy and engaging as it is online?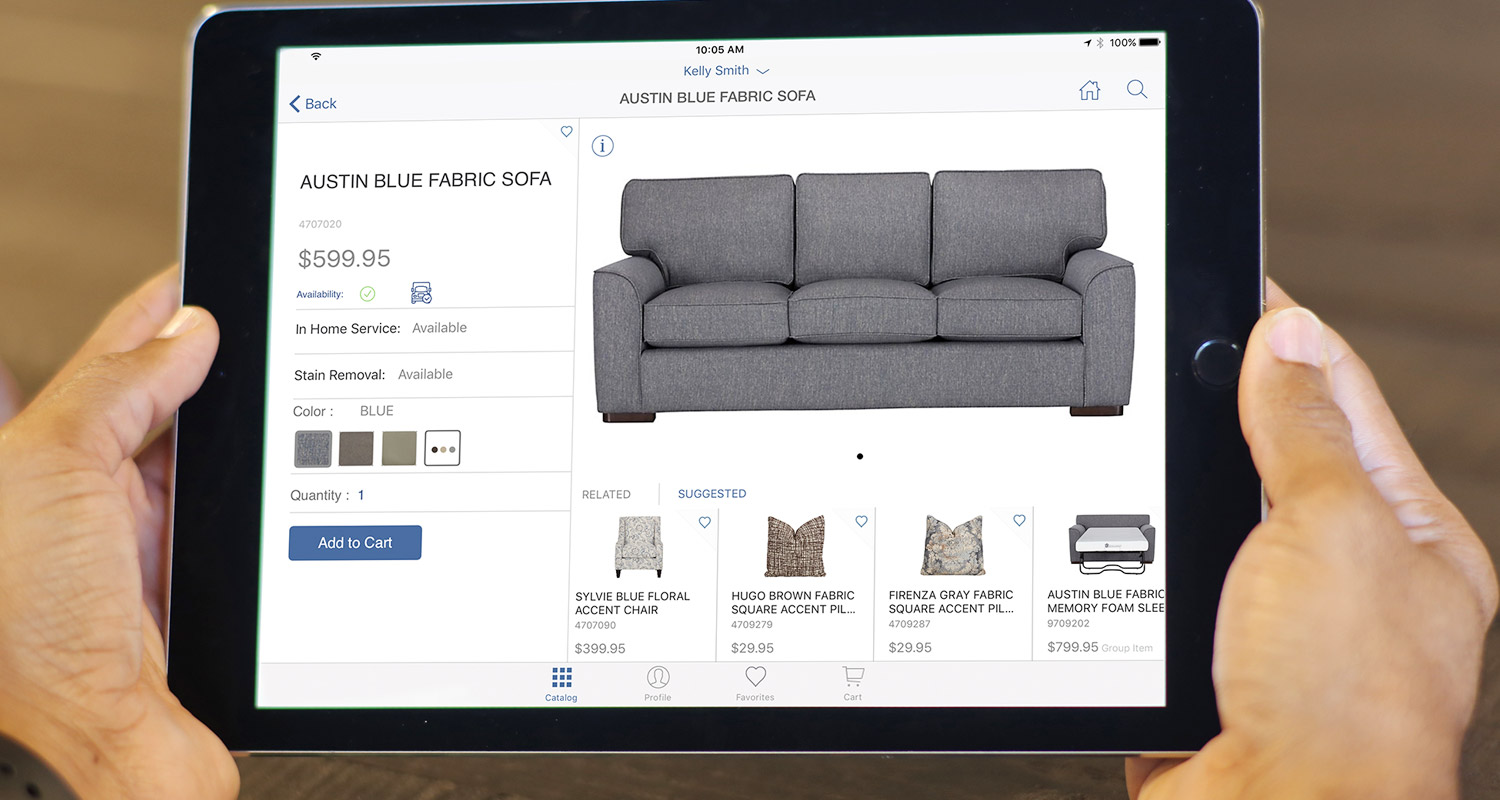 Insight
Consumers want the best of both online and in-store shopping, combined
In a perfect shopping world, consumers would enjoy the convenience of browsing and researching products online while simultaneously having the ability to physically touch items and personally interact with product experts before making a buying decision. While gathering information has become a standard and critical part of the buying process, the demand for that data doesn't stop at the digital level. Increasingly, consumers want and, indeed, expect the conveniences of online shopping—quick access to product information, easy checkouts and more—to exist in physical retail stores. To meet these expectations, retailers need to fundamentally shift their selling floor strategies, focusing less on transaction volume and more on engaging customers while providing a smooth, informative and convenient path to purchase.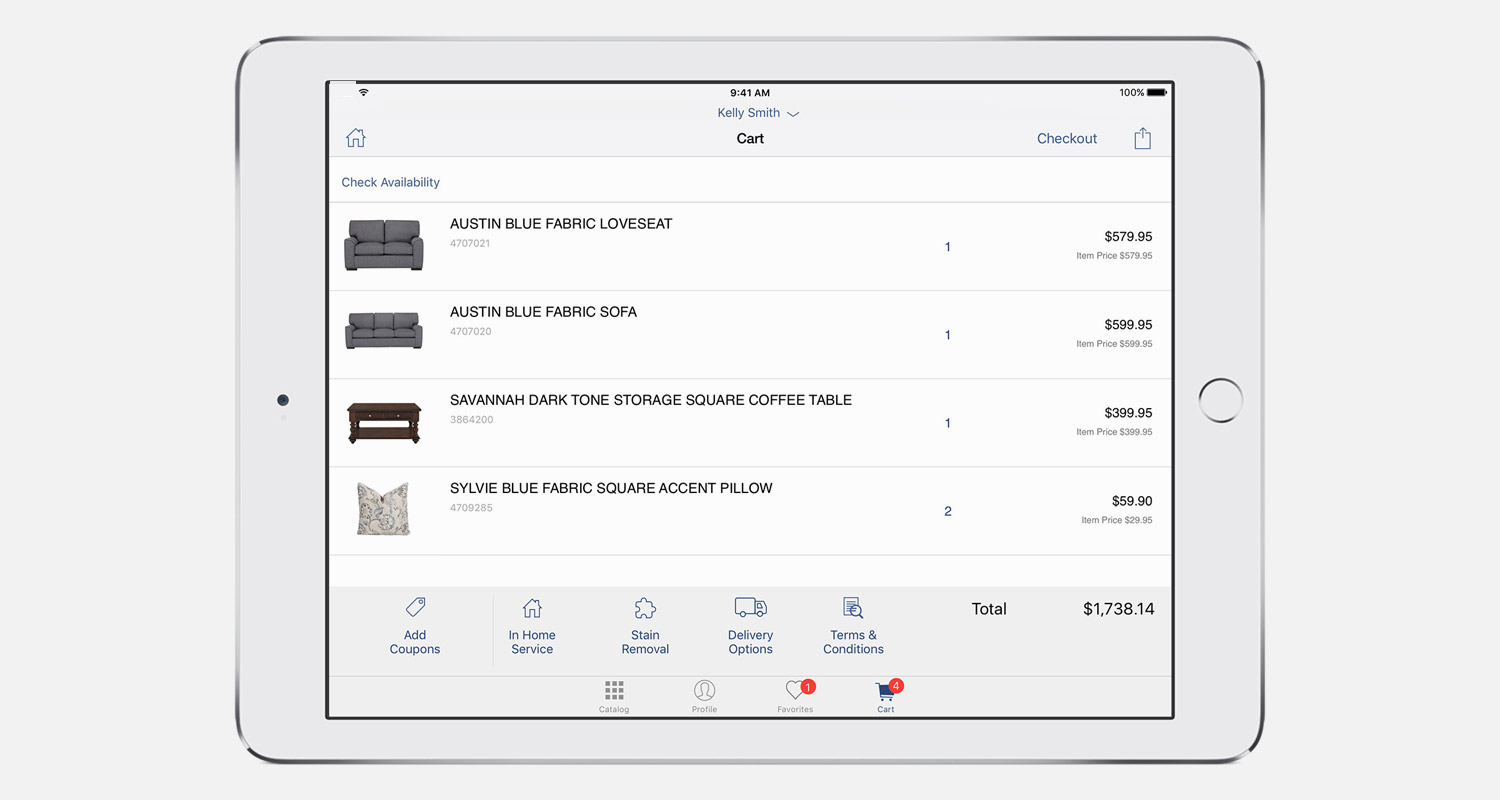 Idea
Give sales associates real time access to the same information that consumers have
After participating in a design workshop that included sales associates' input about their daily work activities, IBM iX's mobile and customer and engagement design teams collaborated with Apple to create three MobileFirst for iOS apps: Sales Assist, Payment, and Finance. Designed to work together on iPad Pro tablets, the apps let associates access real-time data, process payments and schedule deliveries, all without leaving the customer's side or disrupting the sales process. For example, using the Sales Assist app, rebranded by City Furniture as "ASAP" (Accelerating Sale Associates' Performance), associate can view 8,000 City Furniture SKUs complete with images, product information, colors and styles. Using analytics and unique customer profiles, the app also helps associates make personalized recommendations, suggest products based on past purchases and record customer favorites.

Impact
A more efficient, informative and personalized customer shopping experience
Gone are the green screens. Today, enticed by the solution's ease and enhanced features and functionality, all of City Furniture's 1,300-plus sales associates—from Baby Boomer employees to new Millennial recruits—have happily adopted the iOS apps. The technology enables them to answer virtually any customer question without disengaging to search for an answer or leaving the showroom floor. As a result, the time it takes for a customer to select a product, choose services and delivery, and make a payment or apply for credit is half of what it used to be. What's more, compared to the old system, the new apps have helped increase average order volume 13 percent and reduced average discounts by almost 60 percent.
17%
higher stain protection sales
Ready to see what we can
do for your business?