In 2017, multinational energy and services provider Centrica established Centrica Business Solutions, a division dedicated to providing energy consumption insight, demand management and onsite generation solutions to large businesses. With aggressive growth targets, how could the new global business attract prospective customers, nurture leads and expand its sales capability while also distinguishing itself from traditional B2B organizations?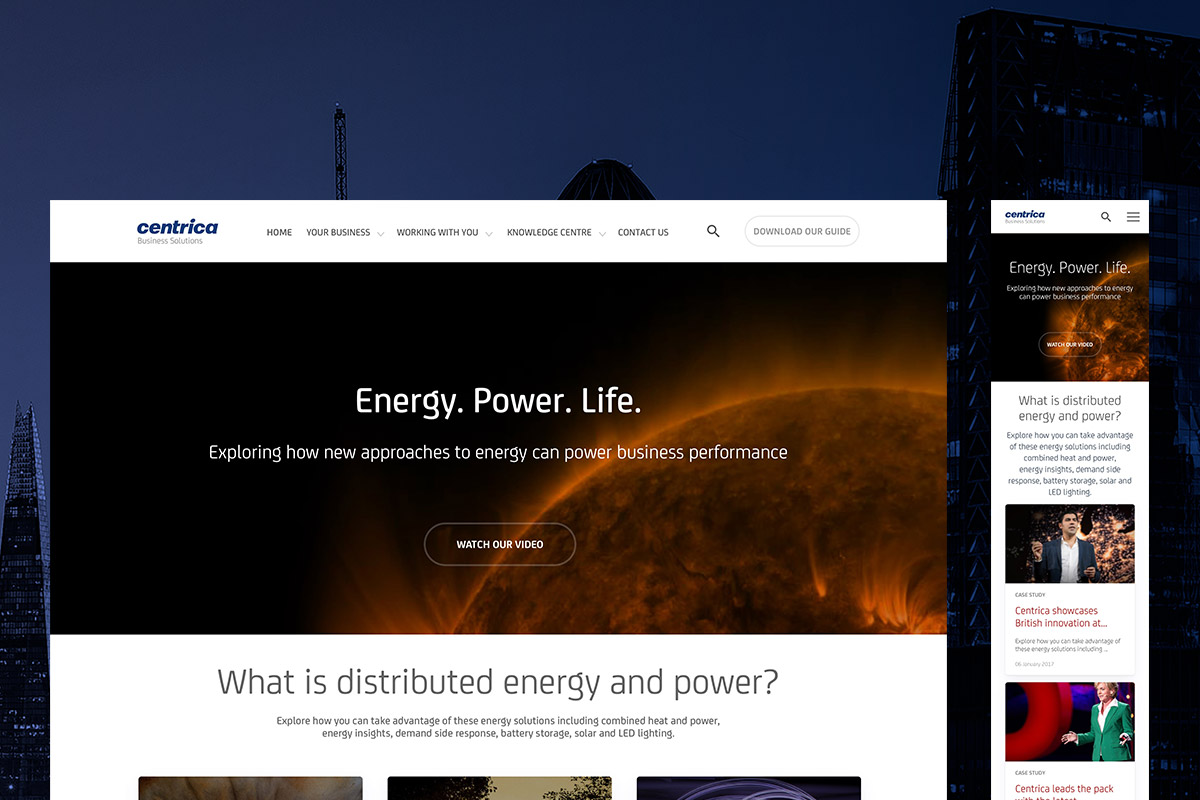 Insight
Create a rapidly scalable shop window to attract and convert prospects
Centrica Business Solutions was formed by bringing together a series of acquisitions and existing teams. Creating a single, unified marketing proposition for the new business unit while also giving its international teams the flexibility they needed to localize was critical and called for innovative project execution. A rapid and flexible approach was required, with branding, content and the marketing platform itself being developed in parallel. To succeed, the project demanded a highly collaborative, trusting and iterative approach across an ecosystem of partners who were laser-focused on getting the job done.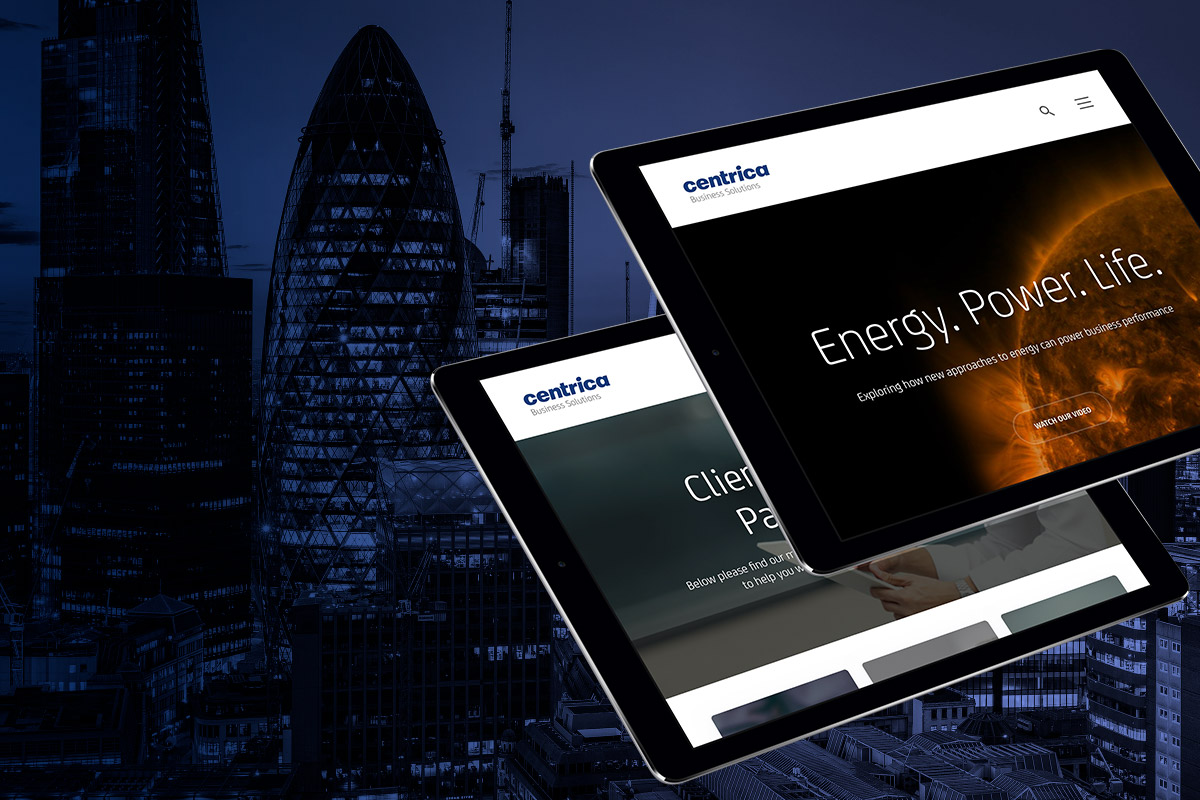 Idea
Build a global digital marketing platform
From initial concept to delivery, IBM iX™ and an ecosystem of external agencies built a scalable and global digital marketing solution that comprises a multi-country, multi-language web platform. The solution also provides marketing automation capabilities to capture, nurture and qualify leads, and a customer relationship management (CRM) system that imports and consolidates data from a number of existing CRM instances into a single global CRM instance.
IBM iX London led the experience design and UX for the highly collaborative project. It also served as project lead, coordinating with Bluewolf®, an IBM company, to integrate Pardot and Salesforce technologies for marketing and sales automation, and Berlin-based Aperto, another IBM company, to implement the Acquia Drupal content management system (CMS).
To meet the ambitious rollout schedule — seven new markets in six months — IBM iX employed agile design and development methods, starting with a minimum viable product (MVP) built in five two-week sprints. After conducting an IBM Design Thinking Workshop to extract insight and envisage the end-to-end customer journey, the teams developed three personas to build and test user journeys, created an interactive prototype and proposed the best-fit technology platforms to deliver the target business outcome. The platform was delivered on-time, on-budget and to very high IBM and Centrica quality standards.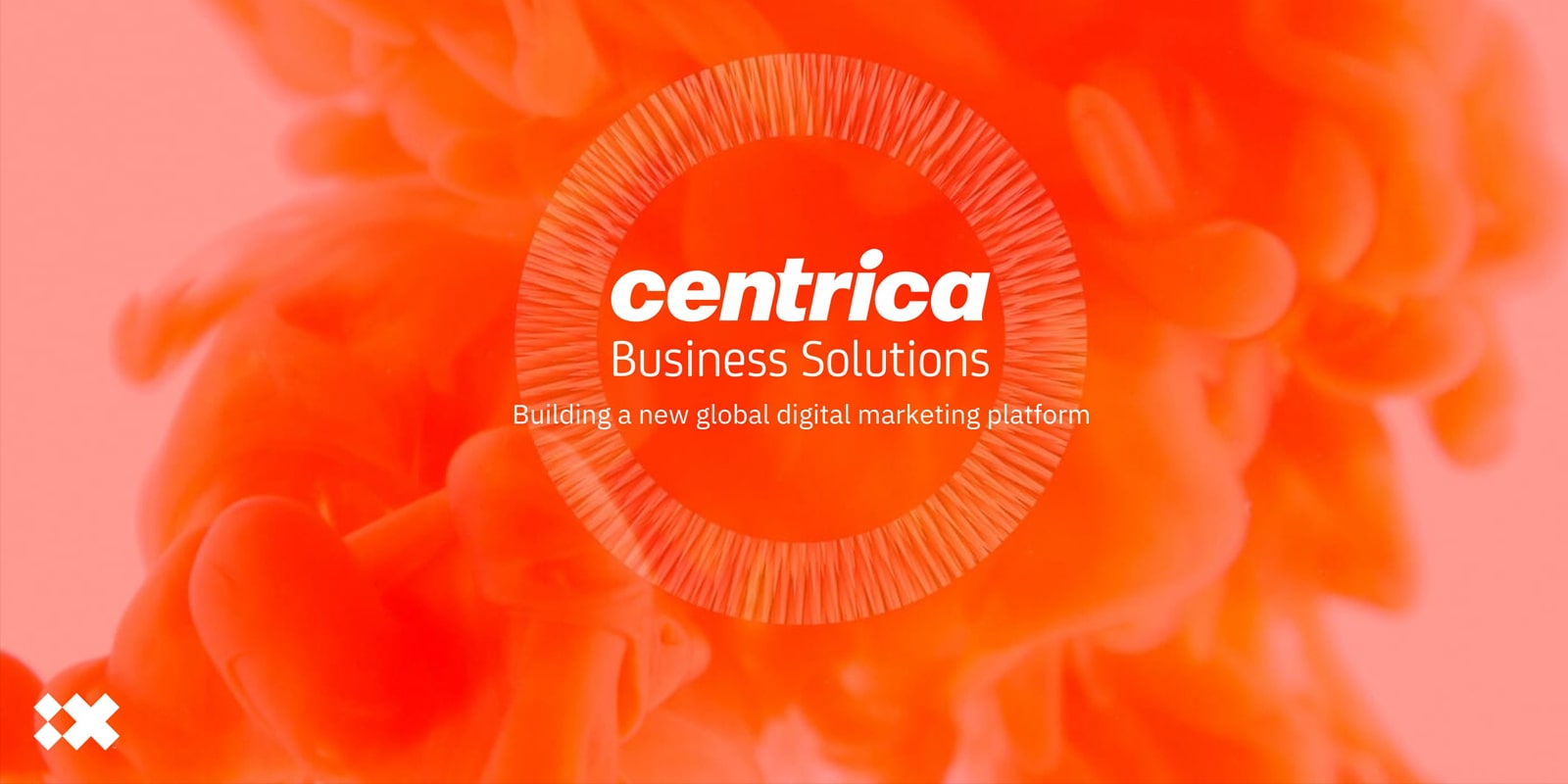 Impact
A worldwide digital CRM and marketing platform of valuable, sales-ready contacts
Since the initial launch, Centrica Business Solutions boasts not just seven but nine websites: US, UK, Belgium, Germany, Italy, Hungary, Ireland, The Netherlands and Mexico. What's more, with the platform's built-in scalability, the company can grow and expand its web presence into new countries with minimal effort.
The platform's CRM affords global sales teams worldwide visibility into operations and enables them to report on the pipeline across the company's entire product set. The new platform also provides email templates and segmentation rules that help marketing teams in the UK, North America and Europe develop customized and targeted campaigns to prospective, new and pre-existing customers.
18,000
content downloads in the first 8 months
1,000+
new website visitors daily and 71% returning visitors
2.5X faster
conversion compared to the industry benchmark
"Deep experience and expertise combined with their Design Thinking and Agile approach enabled the IBM iX team to deliver a truly astounding result in record time."
— Sam Hoyland, Commercial Operations and Marketing Director, Centrica Business Solutions
Ready to see what we can
do for your business?