In Australia, frogs are in trouble. Of the country's 240-known native frog species, four have already disappeared, with many more facing extinction. But when it comes to frog conservation, one of the biggest obstacles is scientists' lack of knowledge about these shy amphibians. How could the Australian Museum, widely recognized for its innovative research and education programs, help scientists learn more about the species so they can better safeguard frogs and their habitats?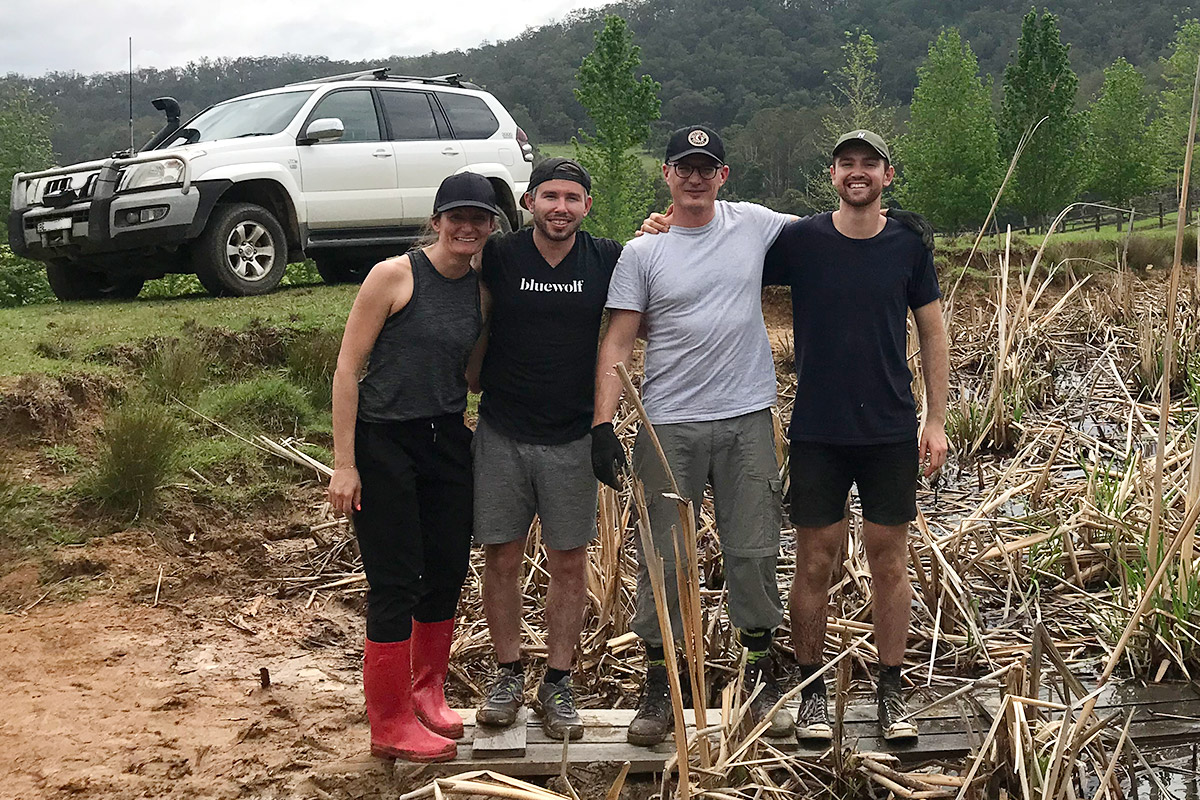 Insight
Conservation starts with data
Australia is big place. So big, in fact, that researchers aren't certain how many species of frog call Australia home. For those species known to exist, there's often very little information about them. And in some portions of the country, there aren't any official accounts of frogs at all, even though many frog species likely live in those areas. If scientists don't know which frogs live where, they not only can't help protect them, they also can't properly take them into account in important land-use and conservation decisions.
Idea
Apply crowd-sourcing methods to frog conservation with the FrogID app
In late 2017, the museum launched the Australian Museum Citizen Science Program FrogID, a five-year, nationwide research initiative that employs crowd-sourcing concepts to count and map the frogs of Australia.
Because scientists identify frogs more by their calls than their appearance, the FrogID app is at the heart of the project. Developed in partnership with IBM iX® Sydney, the tool allows people to make audio recordings of frogs' unique croaks, chirps, and whistles and upload the recordings to an online database. After a team of experts identify and verify the submission, they notify users about the frog the user recorded. The app also uses GPS coordinates to map frog populations.
The museum applies the data to support research about the size and health of frog populations, identify which species are at risk, gain insights into the state of creeks, rivers, lakes and wetlands, and help safeguard frogs and their habitats. Scientists may even identify a new species.
IBM iX Sydney continues to work closely with the museum, using Design Thinking and agile methodologies to fine-tune the app and make enhancements. For example, to minimize the effects of radiant lighting on nocturnal animals, the team has added darker colors to the app.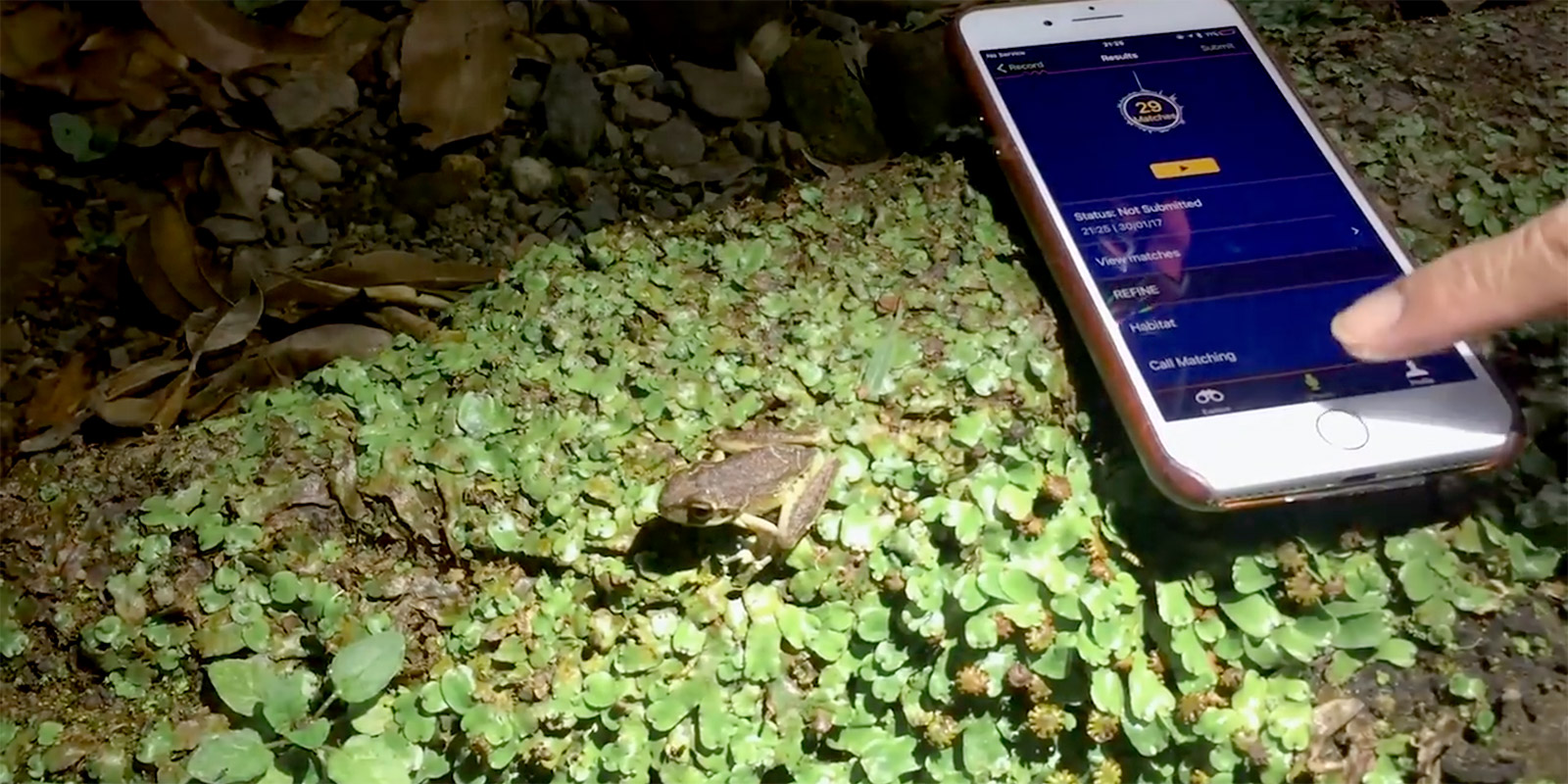 Impact
Collecting data and raising frog awareness on a national scale
With the help of citizens nationwide and the FrogID app, the Australian Museum has captured more records in six months than traditional methods have captured in an entire year. Since the launch of the project in November 2017, researchers have identified and mapped 168 (and counting!) of the country's 240 known species of frog and verified over 35,000 frogs from more than 22,000 citizen-submitted recordings.
While some species are recorded often, such as the Peron's Tree Frog, others are not. For instance, in October 2018, the museum received its first submission of Mahony's Toadlet, an endangered species that scientists only discovered in 2016. For the museum, every record of rarely-encountered species provides critical insight into how frogs are responding to a changing environment.
Recently, the Australian Museum FrogID Project won the Green Globe Award in the Natural Environment category from the State of New South Wales (NSW) and Office of Environment and Heritage. The award recognizes leaders in environmental achievements and sustainability.
52,000+
mobile app downloads in 8 months
25,000+
citizen submissions
168 of 240
Australian frog species mapped
35,000+ frogs verified
(all stats as of October 2018)
"The FrogID app helps identify and map different frog species by the unique sounds they make, or their 'audio DNA'. These recordings will provide data on the health of Australia's frog populations and identify species that are at risk, to assist and inform future conservation efforts."
— Dr. Jodi Rowley, Curator, Amphibian & Reptile Conservation Biology, Australian Museum
Ready to see what we can
do for your business?
Explore the
latest insights: