IBM iX @ DMEXCO
11th - 12th of September 2019 in Cologne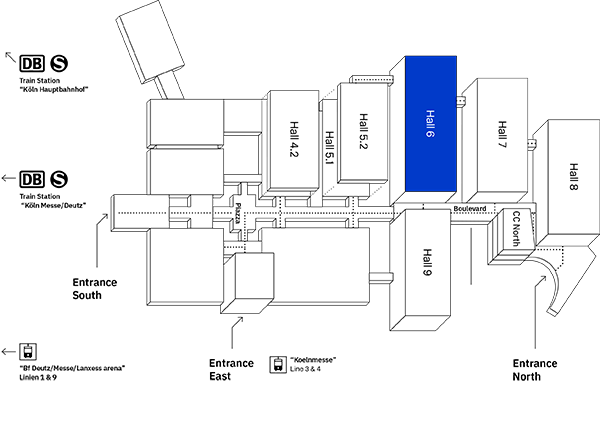 Stop by! Hall 6.1, Booth A 0.35
IBM iX works at the interface of strategy, creativity and technology and is one of the largest digital agencies with 17,000 employees and 57 studios worldwide. You will find our team in Hall 6.1/A 035.
IBM iX in Germany, Austria and Switzerland
IBM iX is present at eight locations in the D-A-CH region - with many years of expertise in the iX studios and established agency brands such as Aperto, ecx.io, Bluewolf and Plantage iX, which have been part of the global agency family since 2016.







Our topics, sessions and speakers
Take the chance to talk to our IBM iX team about developing compelling customer experiences, mastering the digital transformation of marketing and sales, and successfully implementing new services and business models.
Meet the team!
Expert Talks
Meet our team in hall 6, booth A 035. We are looking forward to a personal exchange on your and our topics.
Schedule your appointment
Let's discuss!
Digital Experiences & Platforms
What makes for the best possible customer experience? Which technologies and tools make a difference?
Let's discuss!
Integrated Marketing & Communications
How do you take marketing and sales to the next level? Where can AI or XR be used most profitably?
Let's discuss!
Next-level Services & Ventures
How do you design new digital services and business opportunities? Which methods and technologies have the greatest potential?
Save the date!
Panel
9/11 / 11:45h
CVC Conference: Hype of AI (Sandra Schilling & Marko Thorhauer)
Save the date!
Seminar 6
9/11 / 11:00h
The Cognitive Brand – Leveraging AI for next generation brand building (Jan Pilhar)
Save the date!
Panel
9/11 / 14:50h
Congress Stage: When difference is the biggest strength (Sarah Bernuit)
Save the date!
WorkLab 2
9/12 / 11:30h
New growth through innovative business models & digital ecosystems (DE) (Arne Buesching & Rebecca Riebeling)