Overview
Our clients' technical and business needs are constantly evolving. We're hiring inspired, talented individuals eager to apply their knowledge and perspective to challenging work that evolves industries and our world.
As an Associate, you'll be a part of client-facing teams as a consultant, developer, designer, data scientist or technical specialist to help businesses change the way they work. We prioritize ongoing learning, development of professional and technical skills, and continuous personal growth, all grounded in a culture of coaching and apprenticeship.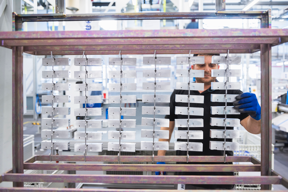 Your network is everything
Develop strong connections with peers, managers and mentors who'll offer diverse project exposure, career coaching and real-time feedback for development and growth.
Make an impact sooner
Learn on the job, working with teams contributing to client projects and doing work that really matters.

Take your next step forward
Explore your career opportunities while actively learning about future-looking technology, connecting your education and skills to complex problems and client challenges.
Your career can take one of many roads at IBM. We'll help you define a clear vision of how to do the most with what you do best.
Who we are
IBM is a global cognitive and cloud company changing the way the world works. We foster a culture of creative, innovative thinkers: people who are curious about how technology can transform businesses and impact the world.
Associates are a part of Global Business Services, within IBM Services, where we engage with clients across every industry to deliver technology-driven solutions. We cultivate a diverse, inclusive, global team of people who want to pioneer, reimagine and disrupt the future.
Here's where you come in
We're looking for passionate, original thinkers who want to champion progress and further their careers while growing their network. If you see yourself as someone who never stops learning, who believes no problem is too big to solve, and who wants to unleash your potential, IBM Services is for you.
"I do see that IBM makes the effort to make a very inclusive environment. I think I can be myself and have my personality shine when I'm with my team members."

Hodan Saeed
Associate Consultant
Your first year in IBM Services
IBM Services is a team of business, strategy and technology consultants that design, build and run the foundational systems and services that are the backbone of the world's economy. Our work touches millions of people every day. More than 86% of daily credit card transactions, 49% of mobile connections worldwide and 61% of passenger vehicles produced are supported by our consultants and technical experts. To meet the needs of our many clients, we operate in a way that allows you to gain a variety of experiences by supporting multiple projects or clients throughout your career.

See yourself as essential
Understand opportunities at IBM and which ones are the best fit for you. Know what to expect on Day 1. Have the information needed about IBM Services to start off strong.

Be equipped to succeed
Understand how IBM Services works and have the knowledge to succeed both at IBM and on client engagements. Know your role and refine your technical and core skills needed to deliver value to clients.

Progress through mentorship
Contribute to a project that matters. Be challenged (but prepared) for your first project. Gain more client experience by supporting a variety of projects and grow with personalized feedback from your community to guide your career direction.

Grow your career
With experience under your belt, know how to reach for the next step in your career. Understand the business landscape to identify opportunities that match your skills and interest.
Think you're a good fit?
Joining IBM Services as an Associate offers you an opportunity to work on client teams, using technologies to help business transform the way they work.
Select the region of your choice from the drop-down menu below to find available program opportunities.