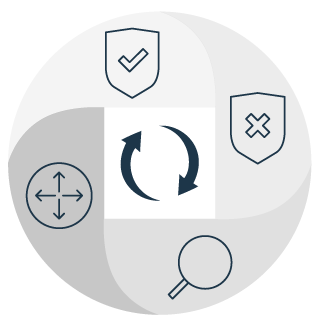 What is ransomware?
As its name implies, ransomware is nefarious malware that holds your data hostage, demanding payment to release it. Attacks similar to Petya variants or WannaCry are much more sophisticated versions of typical malware. They take advantage of leaked exploits, using strong encryption and a modular architecture.
Here are four steps you can take to protect your data

Patch
Find unpatched vulnerabilities with IBM's automation tool. Check that you have patched these.

Block
Ensure all signatures are up to date on antivirus systems and network blocking technologies.

Monitor
Leverage deep security analytics to correlate disparate data and detect emerging threats.

Respond
Prepare your teams with a response playbook, should you be infected. IBM Security's global incident response expertise is available to help.
Next steps
Combating enterprise ransomware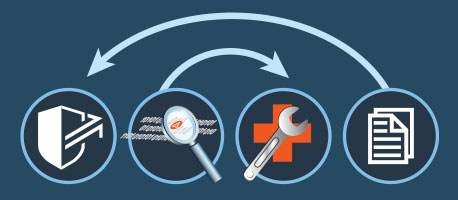 A guide to effective response to ransomware
Recurring ransomware-like attacks—Petya shows need for security diligence
Experiencing a security breach?
Call IBM now.
1-888-241-9812 (US)
(001) 312-212-8034 (Outside the U.S.)