Quickly deploy and support Samsung devices
IBM® MaaS360® Mobile Device Management (MDM) delivers advanced mobility management support for enterprises deploying Samsung devices. These devices are specifically configured with enterprise use in mind to provide security and management capabilities tipically above and beyond standard Android platform features.
IBM MaaS360 MDM supports Samsung KNOX™, which is a robust mobile solution for work and play, addressing the mobile security needs of enterprise IT without intruding on the privacy of employees.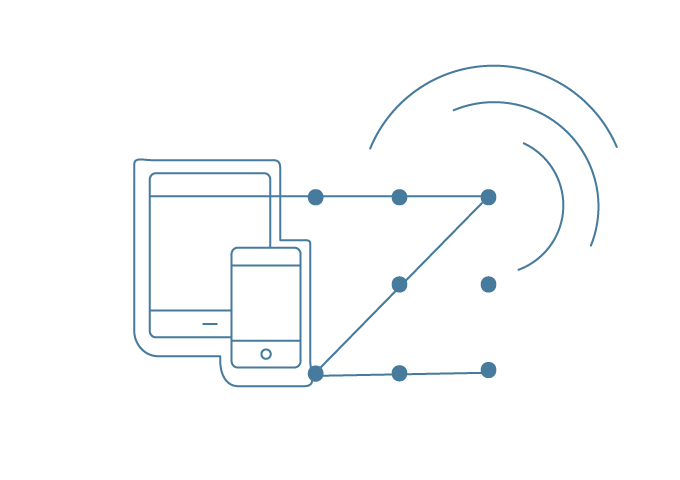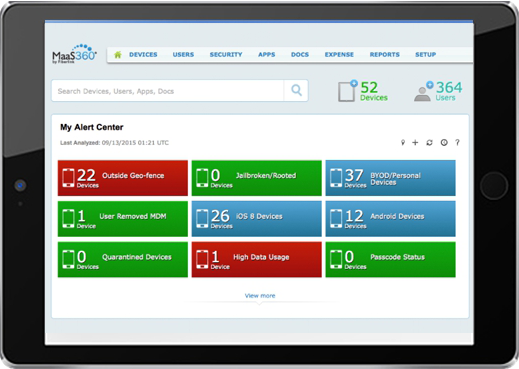 Complete mobility management and security
Start your no-cost, 30-day trial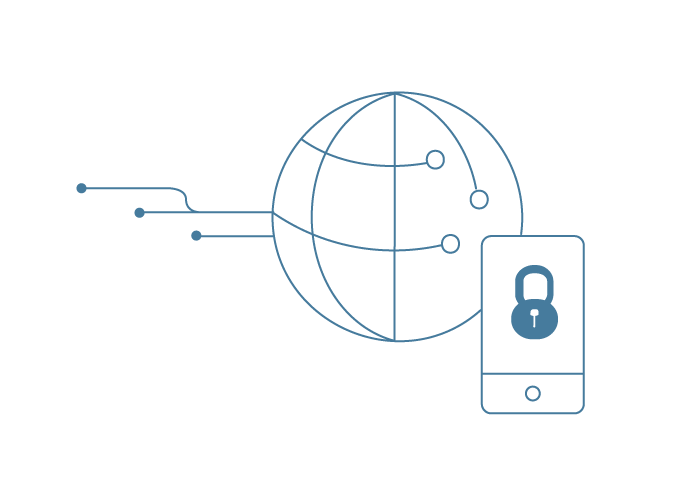 Get a whole new level of visibility and control
IBM MaaS360 MDM allows you to manage virtually any Samsung device through native capabilities supported on the platform, as well as a number of Samsung-specific mobile device management APIs. Samsung has set up these features with support and quality assurance for its mobile devices by providing the necessary security and feature enhancements for business use.
A separate IBM MaaS360 MDM agent is available in the Google Play store, and supports a range of Samsung devices including the Galaxy S5, Galaxy S4, Galaxy S III, the latest Galaxy Note devices and Galaxy Tab devices.
Samsung KNOX Support
Robust management of apps, content and devices for the KNOX platform

Containerization of personal and work data on devices
Over-the-air (OTA) configuration and management of KNOX container-level security policies

Enhanced email and browser configuration
Remote lock, unlock and selective wipe of KNOX container data
Additional Device Security
Device encryption

SD encryption

SD card use

SD card write

Remote control to help troubleshoot device issues

Screen capture

Near Field Communications (NFC)
Clipboard

Data backups

Automatic restore

Google crash report

Factory reset

User sensor aiding for location detection
OTA upgrade
Firmware upgrades
Granular Bluetooth controls
Browser controls
Microphone
USB debugging
Additional Network Security
Wi-Fi network configuration

Whitelist and blacklist SSIDs

Configuration of native email client

Sync during roaming
Certificate authentication

Internal and external encryption

Emergency calls only

Voice roaming
Wi-Fi use
User to add Wi-Fi networks
SMS and MMS
Additional App Security
Granular native app controls including Google Play, YouTube, email, browser, Gmail, Google Maps and Navigation, voice dialer and more
Next steps
IBM MaaS360 Trial
See and experience these robust security and compliance features now by starting your no-cost, 30-day trial of our IBM MaaS360 platform, to start enrolling mobile devices in minutes.

Customer portal
Already an IBM MaaS360 customer? Use this convenient link to log into your account.