Learn and
build competencies
Get skills and become certified on IBM technologies through our learning paths.
Why learn
with IBM?
Develop your competencies
Enroll in a learning path to gain skills and develop your competencies with IBM.
Demonstrate your knowledge
Get certified by IBM for completing learning paths.
Lead your industry
Accelerate your business and outpace your competition.
How to
learn with
IBM
2.
Complete your learning path
3.
Receive your certificate

Chatbots for Business
Learn how to build chatbots that can communicate, understand emotion, and be deployed on Wordpress websites.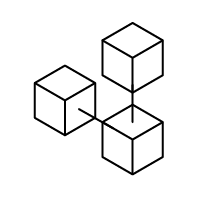 Blockchain
Learn how you can use blockchain to help your clients establish trust, accountability and transparency in their transactional applications.

Containers & Microservices
Learn how to manage your containers with Kubernetes and how to make the most of microservices with Istio on IBM Cloud.
Ready to get started?
Learn more about the benefits of becoming a partner, how IBM technologies can help your business and how you can get started.
Selling your product?
Access our global community of partners, clients, and developers by listing your offering on the IBM Marketplace and Cloud Catalog.