What is z/Transaction Processing Facility?
The z/Transaction Processing Facility Enterprise Edition (z/TPF) system is a high-performance operating system designed to provide high availability for demanding high volume, real-time transaction processing for mission critical e-business applications. The z/TPF system runs on IBM Z® servers, which offer an infrastructure for transaction processing with high quality of service demands.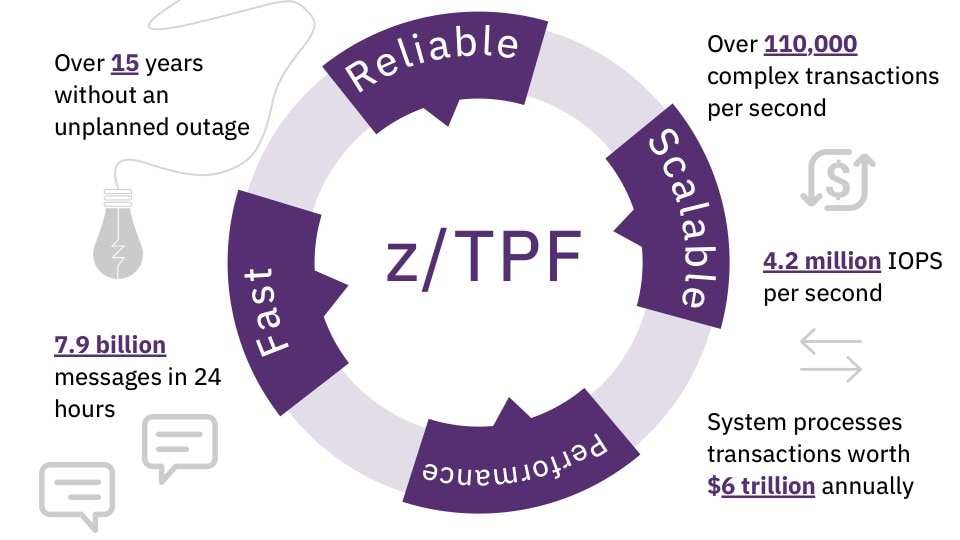 Manage extreme volumes
Handle up to hundreds of thousands of transactions per second—and get fast, consistent response across predictable and unpredictable peaks.
Lower cost per transaction
Apply to large applications and memory tables using memory spaces based on IBM 64-bit z/Architecture.
Improve programmer productivity
Use centralized database handling routines to manage databases without affecting applications.