What it can do for your business
Cisco UCS B-Series Blade Servers are based on Intel® Xeon® processor E7 and E5 product families. They work with virtualized and non-virtualized applications to increase performance, energy efficiency, flexibility, and administrator productivity.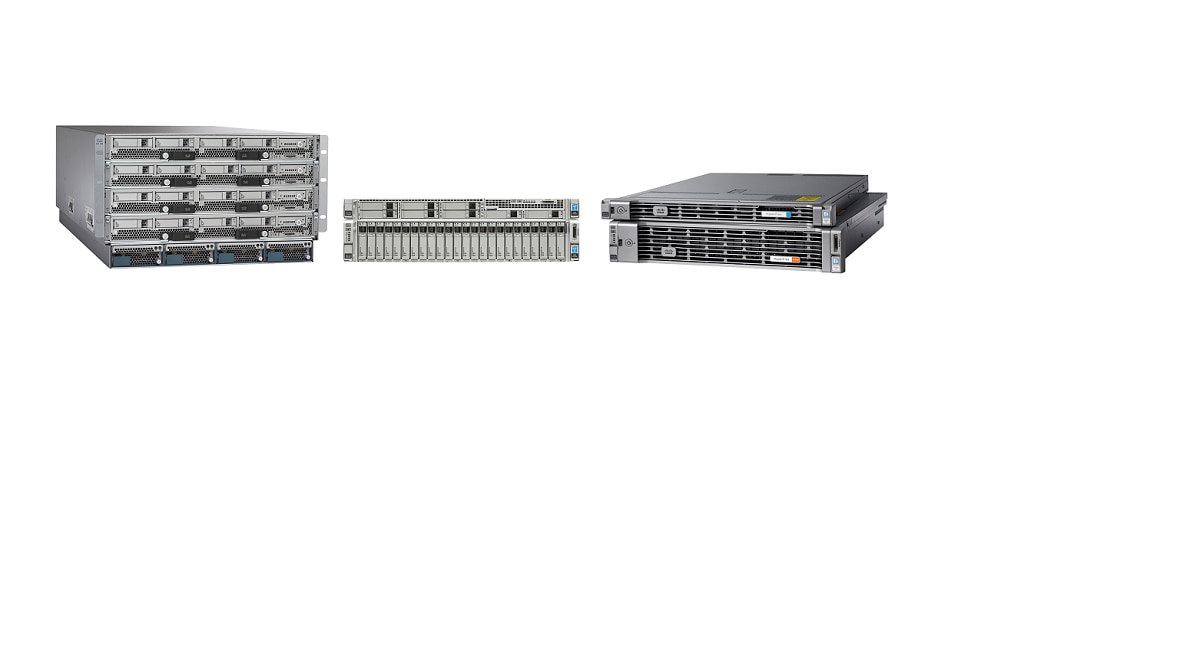 Unites computing, networking, storage
Cisco UCS rack servers helps you automate and accelerate deployment of all your applications, including virtualization and cloud computing, scale-out, and bare-metal workloads.
Supercharges your applications
With Cisco UCS blade servers, you gain better application performance to improve customer and employee satisfaction.
Density
Cisco UCS servers offer a balanced approach between the need for smaller form factor servers and more server space per rack.
Key features
Architecture Propels Performace
A Singel Unified System
Performance Breadth
Performance for Applications b