Cisco Nexus 9000 Series Switches
Ideal for either traditional or fully automated data centre deployments, the Cisco Nexus 9000 series delivers proven high performance and density, low latency and exceptional power efficiency in a broad range of compact form factors. The Cisco Nexus 9000 Series operate in Cisco NX-OS Software mode or Application Centric Infrastructure (ACI) mode.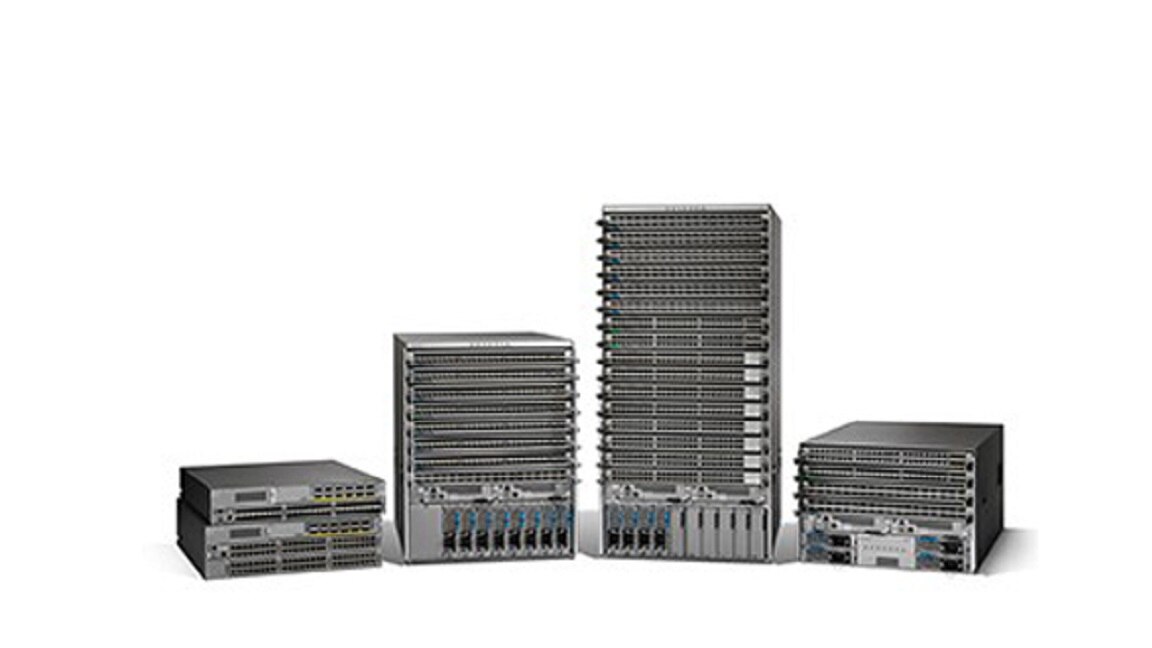 Smart buffer
Large buffers coupled with advanced algorithms address real-world network congestion problems more efficiently, resulting in better application performance.
Greater bandwidth capacity
Cisco Nexus 9000 series offers more bandwidth per rack unit that is more cost effective than that provided by merchant silicon–based switches.
Better Telemetry and Visibility
Full packet and flow capture provide pervasive application visibility, real-time analysis, and troubleshooting Built-in sensors support rich traffic flow telemetry and line-rate data collection.
Key features
Programmability
Architectural Flexibility
Real-time visibility and telemetry
Scalability