Cisco Catalyst 2960-CX Series Switches
Get the enterprise-class features you want at a great price. Our 2960-X Series are stackable Gigabit Ethernet Layer 2 and Layer 3 access switches. The 2960-X and XR Series Switches include configurations to fit in any enterprise network. Choose the best switch for your needs from more than 20 models.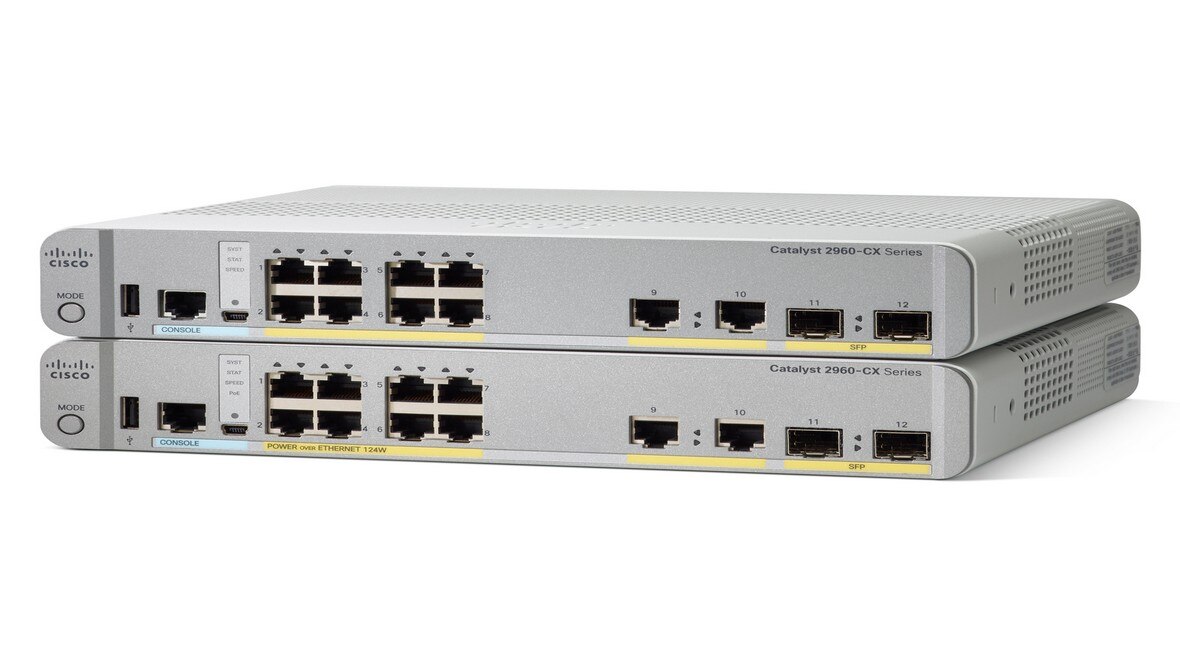 Compact design
Created for organizations where space is tight, the 2960-CX is a compact, powerful, 8-port, fanless Gigabit switch. You can place it outside the wiring closet to shorten the cabling.
Works with Internet-of-Things devices
Whether in a hospital, retail store, office or branch location, the 2960-CX supports IP connections for devices with PoE+. and you don't need separate electrical circuits to connect to devices
Smart
Consume less power with switch hibernation mode. Reduce traffic disruption due to control plane redundancy across FlexStack-Plus switches.
Key features
Catalyst 2960-X series Software Features
Cisco ONE Software
Network Security
Highly secure