Create compelling customer experiences and give employees a competitive edge by driving unprecedented insights – in context and in the moment. Increase workflow effectiveness and enrich customer engagement by capitalizing on IBM industry expertise in experience design, plus more than 100 MobileFirst for iOS apps that are boosting mobile transformation in 14 industries. Analytics, cognitive APIs, and mobile services on IBM Cloud make it easy to innovate and continuously deliver greater value.
Transform the way customers experience and engage with your brand
True mobile engagement happens at the intersection of technology and design. IBM iX is a next-generation experience design and digital consultancy that can help you define an enterprise-level mobile vision and drive it forward in attainable steps to results. We'll help you determine clear goals and a practical and proven roadmap − including relevant engagement tactics that delight customers and inspire action. From strategy to systems integration, IBM iX is here to help you create those personalized and cognitive experiences to engage new customers and grow your organization.
increase in campaign performance helps drive ROI
Celcom is transforming the customer experience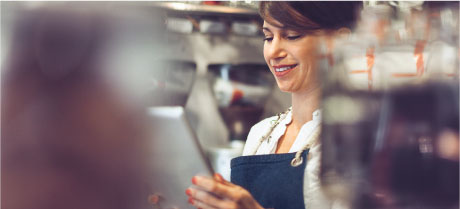 Powerful Sales Transformation:
How IBM scaled sales and marketing effectiveness in under three months.
Delight your customers by empowering your employees
Real change starts from within. By giving your employees mobile access to actionable insights in the moment, you empower them to better serve and delight your customers. IBM MobileFirst for iOS has over 100 mobile apps ready to deploy, honed by industry experts across 14 industries and 65 professions. We bring you solutions to assist everyone from aviation pilots to utility line workers. These apps combine the power of enterprise data and analytics, with elegant user experience, to give your workforce the edge they need.
Engage customers more effectively with the "segment of one"
The customer journey is fragmented into tiny moments across many screens, with mobile often being the first and primary screen. These contacts could lead to an in-person transaction where the customer's decisions are already made. With IBM Marketing Cloud and cognitive APIs on IBM Bluemix, you can better understand your customers' journey and cost-effectively engage with that "segment of one" during the decision-making process, so you own the final transaction.
Two years in row! IBM named a leader in Gartner's Magic Quadrant for Managed Mobility Services
Contact IBM MobileFirst
IBM MobileFirst