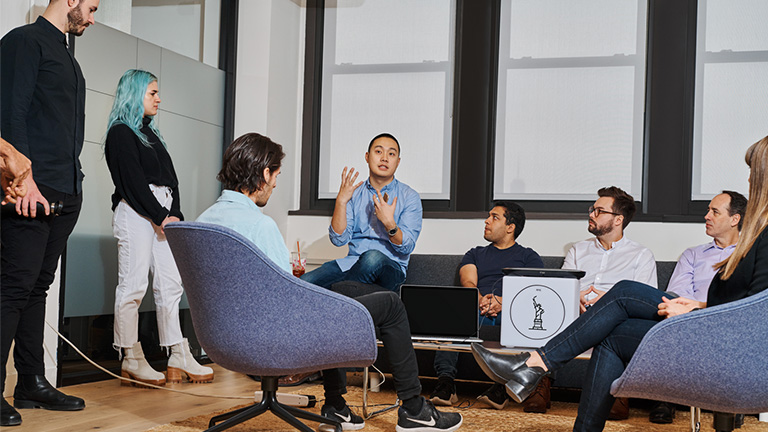 Modernization isn't simply about seeking diamonds in your data or satisfaction from your customers. When you fall behind, your organization misses out on making success systemic. You need your technology, people and processes to work towards your future.
According to a recent study from Forrester Consulting, companies with higher readiness achieve outcomes more quickly by minimizing the challenges of alignment with tech, people and process. 1
IT infrastructure modernization is like breathing. Organizations that make it instinctive are able to try new things. But you don't need to change everything to make an impact. In fact, the opportunity cost of changing everything may be too high. But prioritizing smaller and significant changes to technology, people and process — incremental modernization — can produce early success and lead to bigger opportunities.
If you commit to building a culture of change, your organization won't be afraid when you try new things; they'll welcome it. They won't be angry when you fail. They'll expect it. They won't be surprised when you succeed. They'll expect that too. Because cultures of change know that success isn't a race, it's a relay. Cultures of change are always working to modernize. And while modernization means many things to many different organizations, ultimately, it's progress. This guide was designed with that in mind — to help you and your organization begin to understand how you can get on a path where modernization becomes your modus operandi.