Open to new possibilities
The world is constantly in motion, and innovation today is becoming a collaborative effort among like-minded partners to accelerate technology breakthroughs. No single vendor or provider can keep up with the rate and pace of change. Success in today's hypercompetitive environment requires an open ecosystem—one that enables collaboration and dynamic optimization based on your specific workloads.
IBM IT infrastructure provides the open innovation you need to meet those demands. Built on an open architecture, and supported by a large and growing open source community, IBM IT infrastructure allows you to deliver new solutions faster with infrastructure optimized for your workloads.
---
What's all this mean for your business? It means open source, cognitive infrastructure optimized for your needs.
How to build with collaborative innovation
The ecosystem equation: Collaboration in the connected economy
Thriving in the connected economy is not just about improving what you've got but breaking new ground. At leader companies, more than half describe the relationship with IT as engaged and collaborative. Do you have what it takes to compete in the connected economy?
Collaborating with open ecosystems
Sit down at Café Cha in Bejing and listen in on our No Filter IT series as Alfred Ye, Director of Client Technical Team at IBM and Auto Yau, CIO at Hailiang discuss the opportunities available to companies who build for collaboration in open ecosystems.
What if you could save money, time, and resources? IBM Systems tools and calculators show you how.
Check out what's trending
Leading the way to digital transformation
For IT leaders embracing digital transformation, there are some steep hurdles. Becoming a digital organization is not the destination, but rather the foundation for what comes next.
---
When keeping up with change isn't enough
For some, keeping up with change is not enough. They want to be disrupters. And while no single path to innovation exists, the journey increasingly involves open technology and cloud computing.
---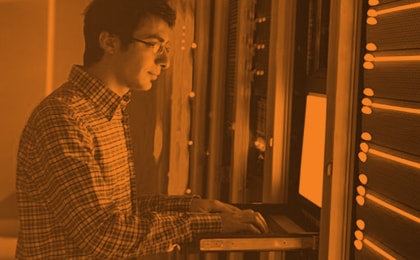 POWER HPC momentum continues to grow
The low cost and wide availability of IBM high-performance computing systems help researchers all over the world to deploy supercomputers. In fact, IBM supports seven of Intersect360's Top 10 HPC applications.
---